Plex and Kodi are two of our favorite media center solutions. Both programs are versatile, powerful, and remarkably user-friendly considering how customizable they can be. But as much as we love Plex and Kodi, we have to admit that most cord cutters won't have a need for both – unless they write for Cordcutting.com, of course. The two services have more in common than just their high quality: they serve similar purposes, too. There's really not much of a reason for anyone to use both Plex and Kodi.
Okay, so you don't need both Plex and Kodi. So which one should you get?
Well, that's the tricky question. Both Plex and Kodi have their own unique strengths, and we'd highly recommend either of them. The best way to decide which of these two superb media center applications is right for you is to look at their relative strengths and weaknesses and to compare them to your own entertainment goals. Do you value Kodi's add-ons, which could enable you to stream TV (not always legally)? Do you want your media to be available on a bunch of different devices, as Plex permits? Questions like these are the keys to finding the right service for you.
And questions like these are what we're about to answer in this guide. This is our complete guide to the ultimate media center showdown: Plex vs. Kodi.
A Brief Introduction
We know that both Kodi and Plex are media centers, but there's a little bit more to them. Let's get to know the competitors.
What is Kodi?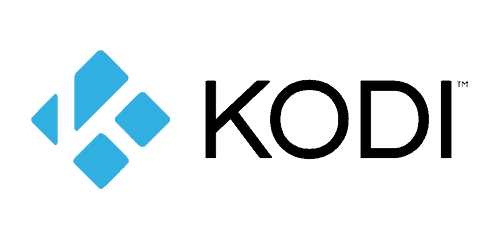 Kodi is a media center application that was originally set up to run on the Xbox gaming console. You may remember it by its old name, XBMC (that's short for Xbox Media Center). XBMC started its life as a pretty stripped-down little piece of software that was designed to turn an unused old Xbox (first generation) into a good-enough media center, so that we could watch our favorite movies on the big screen in the days before Chromecast and other solutions. XBMC didn't stop there, though – it soon grew into a multi-platform media center that could do way more than let you watch movies on an old Xbox. Since recent versions of XBMC haven't been tied to Xbox in any exclusive or important way, the developers eventually rebranded XBMC as "Kodi."
Kodi can do all of the traditional media center stuff, of course, but its best-known competitive advantage is its ability to install "add-ons," which are extensions that allow you to access all kinds of new content. Since Kodi is open source, and since both Kodi and its add-ons are free, the add-ons market is unregulated. As a result, you can find illegal and quasi-legal add-ons to let you watch free cable and things like that.
For more information about Kodi, check out our full article introducing the app!
What is Plex?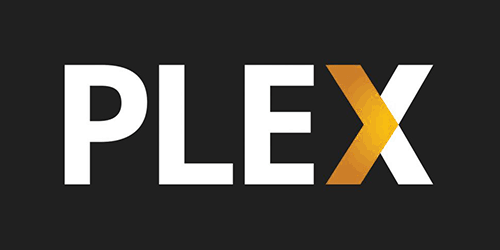 Plex, like Kodi, is a media center application. In fact, their similarities run even deeper than that: Plex comes in part from some forked code that came over from Kodi in 2008. Plex will do a lot of the stuff that Kodi does: both organize your media and play it back for you, just like you'd expect from a media center application.
Since it split off, Plex has become a bit more user-friendly and a bit less customizable than Kodi. Plex "just works," and that's something that other free media centers have had a hard time competing with. We'll touch on that more a bit further down.
The key feature of Plex is that it lets you set up one central server (which can be your desktop or laptop, for instance) and then play that server's content from any number of clients (say, your tablet or phone). You can learn more about Plex from our full What Is Plex? article.
Kodi's Add-Ons vs. Plex's Channels
Kodi is an open-source program, and that means that helpful programmers are always hard at work on apps for it. In Kodi's world, these apps are called "add-ons." Add-ons can really soup up your Kodi experience, allowing you to access all sorts of great content. Not all of it is legal – add-ons are kind of the Wild West of streaming apps – but we don't judge. If you want an idea of the kinds of things that add-ons offer, check out our list of the best Kodi add-ons. We also maintain a full, up-to-date list of official Kodi add-ons right here on our site.
Plex has its own apps, too. They're called "channels," and they work pretty much the same way that add-ons do. Right now, though, Plex's channel offerings are significantly less robust than Kodi's add-on options. You'll find popular ones like YouTube, but some of the more obscure ones aren't around. Plex has its unsupported appstore, which narrows the gap a bit by offering some of those quasi-legal options we've been mentioning. Still, a lot of the free TV and movies apps are absent. By the way, just like we keep a list of all the Kodi add-ons, we also maintain a list of all the Plex channels. We're unbiased here at Cordcutting.com.
What the difference between channels and add-ons means to you depends a bit on your expectations. Plex offers a crisp user experience and a fair amount of high-quality, legal ways to watch your content. Kodi offers more content through its add-ons, though tech buffs and Internet pirates might be more comfortable than casual users when navigating those add-ons and dealing with the quality of the streams. Overall, it has to be said that Kodi's live TV support (however legal or illegal it may be) is much more robust than Plex's.
Sharing Your Library
The primary appeal of Plex is the fact that it's multi-platform – not just in the sense that it can be installed on many different devices, but in the sense that there's a benefit to using it on multiple devices in the same household. As we explained earlier, Plex allows you to set up a single media server – one device with all your content on it – and then stream it from other devices. On Plex, you can start a movie on your computer and then finish it on your mobile device, while the movie's file stays put on the original computer.
While it's true that there are ways to make Kodi emulate this functionality, multi-device viewing through a media server is not an out-of-the-box feature on Kodi. The ability to access content from your computer on all different devices throughout your home is the single biggest advantage that Plex has over Kodi. The advantage grows even larger when you consider Plex's Plex Pass paid service, which expands Plex's features to include mobile viewing on wireless networks other than your home network. We'll talk a bit more about that later, when we examine the difference in the services' premium offerings.
Customizing Your Experience
One significant difference between Kodi and Plex is the customization. As you might expect from an open-source program, Kodi is highly customizable. Plex, on the other hand, is far less so.
Kodi is open source, so if you really wanted to and had the computer programming know-how, you could open it up and start changing it around yourself. Those of us without the programming skills (your faithful blogger included) can still customize our experience using plugins. In addition to all of those add-ons we mentioned, there are Kodi "skins" available for download. The skins will swap out the look of your Kodi interface.
Plex's interface is very pleasing and, frankly, is a bit simpler than Kodi's. But the flip side of that is that Plex's look really isn't customizable at all. To put it in an extreme way, it's a bit like the difference between Mac OS and Linux.
Device Support
One area in which both services do extremely well is in device support. You can get both Plex and Kodi on all sorts of platforms, including iOS, Android, Mac OS, Windows, Linux, gaming systems, and streaming devices like Roku. It's pretty easy to install Kodi on the Amazon Fire TV or get Plex on Roku so that you can watch your favorite USA shows. So don't worry too much about your choice of platforms holding you back.
User Interface and Options
We touched on some of the consequences of Kodi's open-source status above: it's customizable, and lots of developers (including some pirates) will help you out with add-ons. The flip side of this is that Plex has the better out-of-the-box interface. Casual users will most likely find that Plex's interface is more navigable.
Plex also has some options that cater to families, like parental controls. The catch here is that, while Plex's baseline model is free, the extra bells and whistles will cost you – which brings us to our next section.
Price Tag
As we mentioned, both Plex and Kodi are free. But to get the full version of Plex, with all of the extra features that help cement it as more user-friendly than Kodi, you'll have to pay. And, unfortunately, it's not really a one-time fee: instead, you subscribe to something called Plex Pass. Plex Pass will run you $4.99 a month, or $39.99 per year. You can get a lifetime subscription for one lump sum if you choose, but at $149.99, it's not cheap.
With that said, Plex's paid features are pretty nice. We'll cover them in the next section.
The Advantages of Paid Plex (Plex Pass)
Paying for Plex unlocks some of its best features. We already told you that Plex works by turning one of your devices into a media server and allowing you to stream your content to other devices on your network. In its paid form, Plex expands this by syncing your media library with the cloud. And that means that you can stream your content on your mobile device anywhere that you go, even when you're off your home network.
You don't necessarily need to have smartphone service to watch on the go with Plex Pass, though – the service also offers a syncing service that allows you to easily move media on and off of your mobile devices for offline viewing on the go.
We've touched on the most important advantages that Plex's paid version has over Kodi, but you can read a little bit more about the perks of Plex Pass over on Plex's website.
Final Thoughts: Pros and Cons of Plex and Kodi
So what does this boil down to? Here is a simple look at the pros and cons of Kodi:
Kodi
Pros: Kodi is always free. Its open-source nature makes it highly customizable and has led to a robust library of add-ons, which include many options for watching live TV.
Cons: While very user-friendly, Kodi still feels a bit less polished than Plex. And Kodi is far more suited to watching content on a single device: out of the box, it lacks the ability to stream content to multiple devices.
Plex
Pros: Plex is a user-friendly service that makes one device's media library available on all sorts of devices on (and, with Plex Pass, beyond) your home network.
Cons: Plex is less customizable and offers less live TV support than Kodi. Plex's best features cost money.
So there you have it: if you watch on one device, want to access live TV (usually for free), and enjoy open-source products for tinkering or ideological reasons, Kodi is for you. If you want a service that "just works" and is more suited to families or watching on multiple devices, Plex is the one you want.
Of course, if you want to make the comparison yourself, you can always download them both. Kodi and the basic version of Plex are both free, so try them both out – and let us know what you think in the comments section.
Please like us on Facebook to keep up to date on what's new in the world of cord cutting: