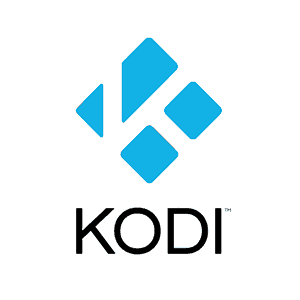 Organize your video files and customize your streaming
Most streaming services aren't very customizable. Kodi breaks that mold in two ways. First, everything about Kodi is adjustable — from the look and feel of the app to the content itself. Second, Kodi isn't actually a streaming service at all. It's a media center application that brings together your personal library of TV shows and movies with content from a wide range of free and paid streaming services.
Kodi isn't always simple, but it's very powerful. If you play your video games on the hardest level or have ever installed Linux because Windows was just too limited, then you need to hear about Kodi. In this review, I'm going to show you what it's like to use a free, open-source media center app that is built with the DIY cord-cutter in mind.
Is Kodi Worth It?
Kodi is absolutely free, and it's excellent at what it does. However, it's not for everyone. Kodi is great at organizing media files, but it doesn't come "out of the box" equipped with lots of free things to watch; you should expect to provide your own media library. And while customization and plugins can unlock powerful options in Kodi, that's a path we recommend only to those willing to exercise a little tech know-how and DIY spirit.
Kodi: A highly customizable media center app
Pros
Completely free and open-source service
Over 900 add-ons available
Can connect to most paid or free streaming services
Very active user community
Cons
Steep initial learning curve
No streaming content included with the app
Doesn't automatically apply metadata to your files
Finding add-ons can be difficult
Our take: Kodi is at its best if you already have a large media library and are interesting in some tech-y tinkering.
What You Can Watch on Kodi
There's nothing more exciting than opening a streaming service app for the first time. The anticipation is quickly replaced by joy, surprise, nostalgia, and a copious dose of excitement when you see all the new content waiting to be explored. I love that feeling!
But that's a feeling that you won't get with Kodi because Kodi isn't a streaming service. Rather, Kodi is a media center application. In other words, it's a place for you to gather all of your media files, ripped DVDs, and legally downloaded movies, and stream them to all of your devices. Kodi can be home to tons of content — but you have to put it there!
Kodi primarily gives you a way to view your own content, so the size of your Kodi library will depend on how obsessively you've been collecting movies and TV shows over the years. You can augment your Kodi library by downloading public domain movies or other free content using legal P2P file-sharing services.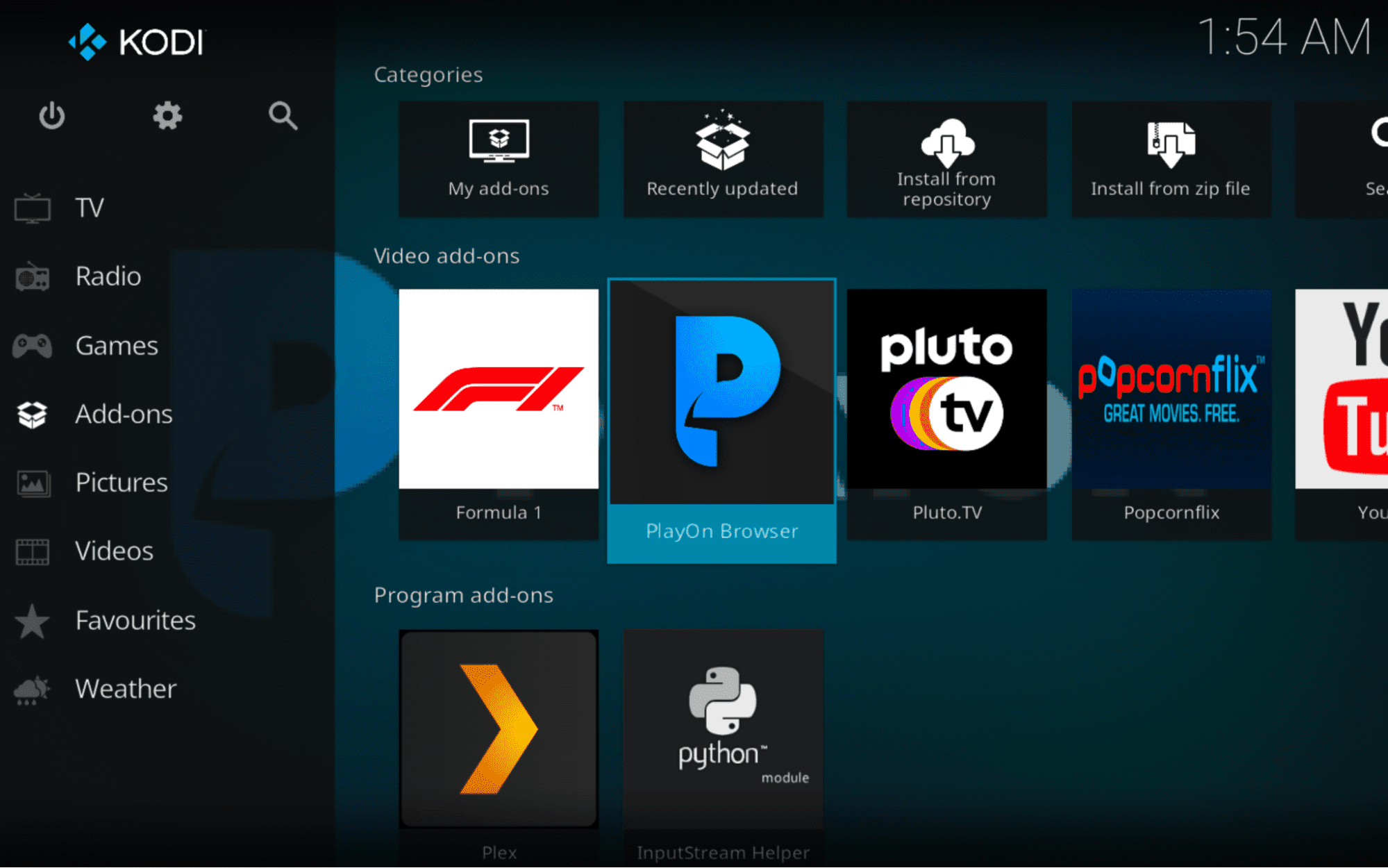 Kodi's add-ons are another way to access movies and TV shows through the app. Kodi doesn't provide any original content, but the add-ons bring many popular free and paid streaming services into the Kodi app. Some of my favorites include South Park, the free streaming service Crackle, and Pluto TV. You can also access baseball streaming service MLB.TV, PBS Kids, Twitch, and over 100 other apps and services. If you download the PlayOn Browser add-on, you can even connect Kodi to Hulu, Netflix, and Amazon Prime Video.
You can bring over-the-air (OTA) TV into Kodi using the personal video recorder (PVR) add-on, but the process is very involved. You'll need a TV tuner and the PVR backend software. Fortunately, Kodi has a detailed PVR wiki page to walk you through the process.
How It Felt to Use Kodi
My initial plan was to install Kodi on four devices: a Fire TV Stick, a Windows desktop, a Mac laptop, and an iPhone. I started with the desktop and laptop, both of which were easy. I just went to the Kodi site, grabbed the download files, and went through the install wizards. I was a bit concerned when their website didn't auto-detect my operating system, but the rest of the experience was a breeze.
From there, things got more complicated. The Kodi app isn't available in the Fire TV or iPhone app stores! The Fire TV Stick Kodi install process required me to enable "Apps from Unknown Sources" in the developer options. I then had to locate the install package URL and enter it in the Downloader app. If that description sounds too tedious or complicated, Kodi is not for you.
I actually gave up on installing Kodi on my iPhone. It's not that the process was complicated, although it was. Rather, it's because every method I found required me to either jailbreak my iPhone, pay for an iOS developer account, or reinstall the app every seven days. If you have a jailbroken iPhone, the install process doesn't look terribly hard. But there isn't a free, convenient way for the rest of us to get Kodi on our iPhones.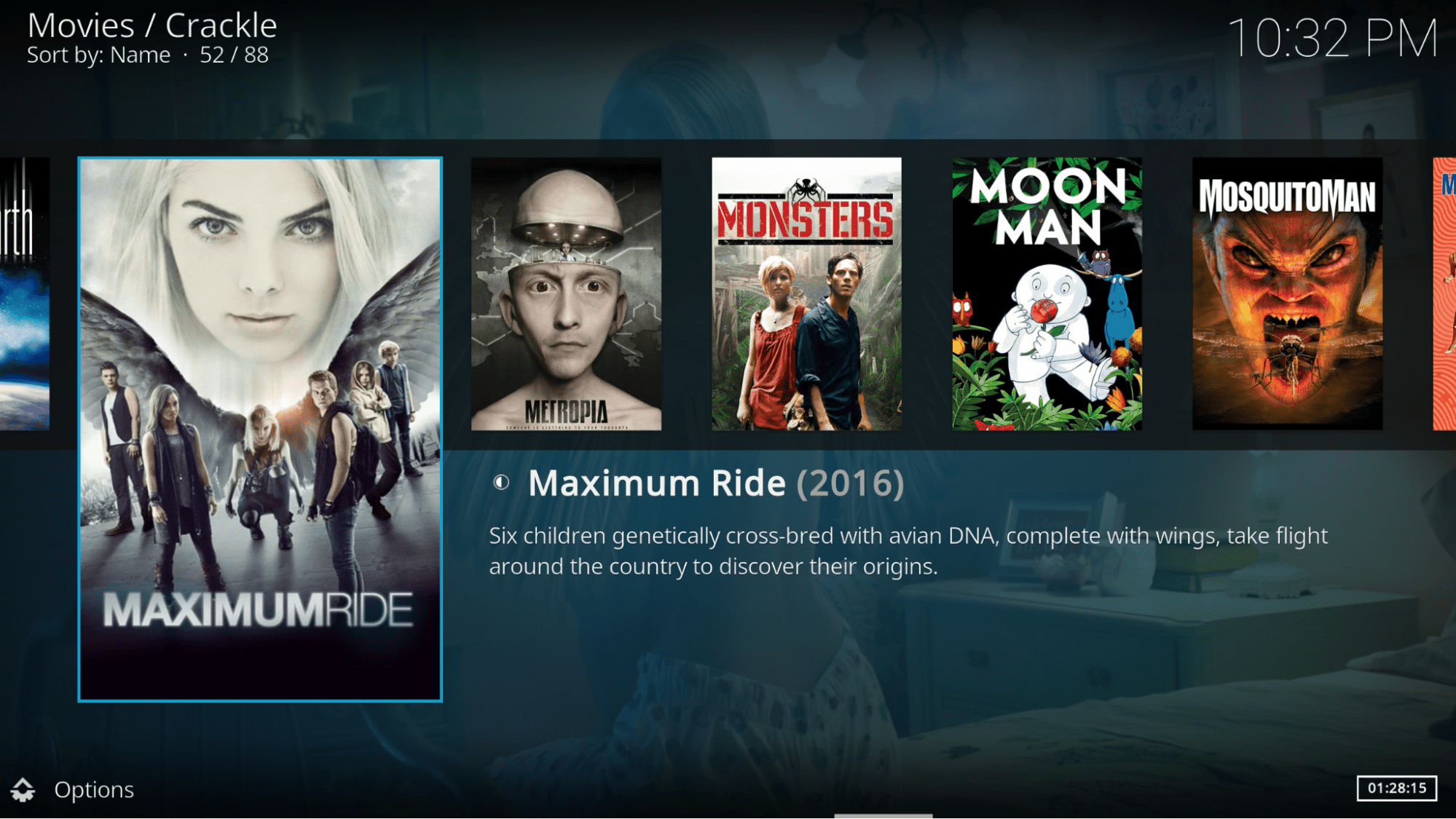 With the install process complete, I opened the Kodi app. The first step — adding my movies folder — wasn't too difficult. The opening screen of the app gave me a link to follow to their file browser, and I quickly imported my library. The full-screen app is kind of clunky and clearly not intended for use with a keyboard and mouse, but it's usable.
Some of the most basic media center features are non-intuitive or non-existent in Kodi's base application. Kodi doesn't automatically add metadata (genre, actors, description, etc.) to your media files, so you'll have to take care of that on your own or get an add-on. The app's version of filtering is actually just a search that limits itself to the folder or list you are currently viewing. When I wanted more advanced filtering (year, genre, etc.), I needed an add-on for that.
Have you noticed the theme yet? Kodi prides itself on being highly customizable. If you've ever wished that you could tweak the look or feel of Netflix to your exacting specifications, you'll love Kodi. But that customizability comes at a cost: The base version of Kodi is pretty brutal to use. I had downloaded at least a dozen add-ons before I felt like I was really getting anywhere.
The basic streaming service add-ons generally worked out of the box, which was a welcome change. One surprising exception, though, was YouTube. For some reason, the YouTube add-on requires that you create a Google developer account and API keys. I ran into similar complications with some other plugins, but that was the most surprising. I can install the YouTube app directly on any device in just a couple of minutes, so why would I go through this whole process just to get YouTube videos in Kodi?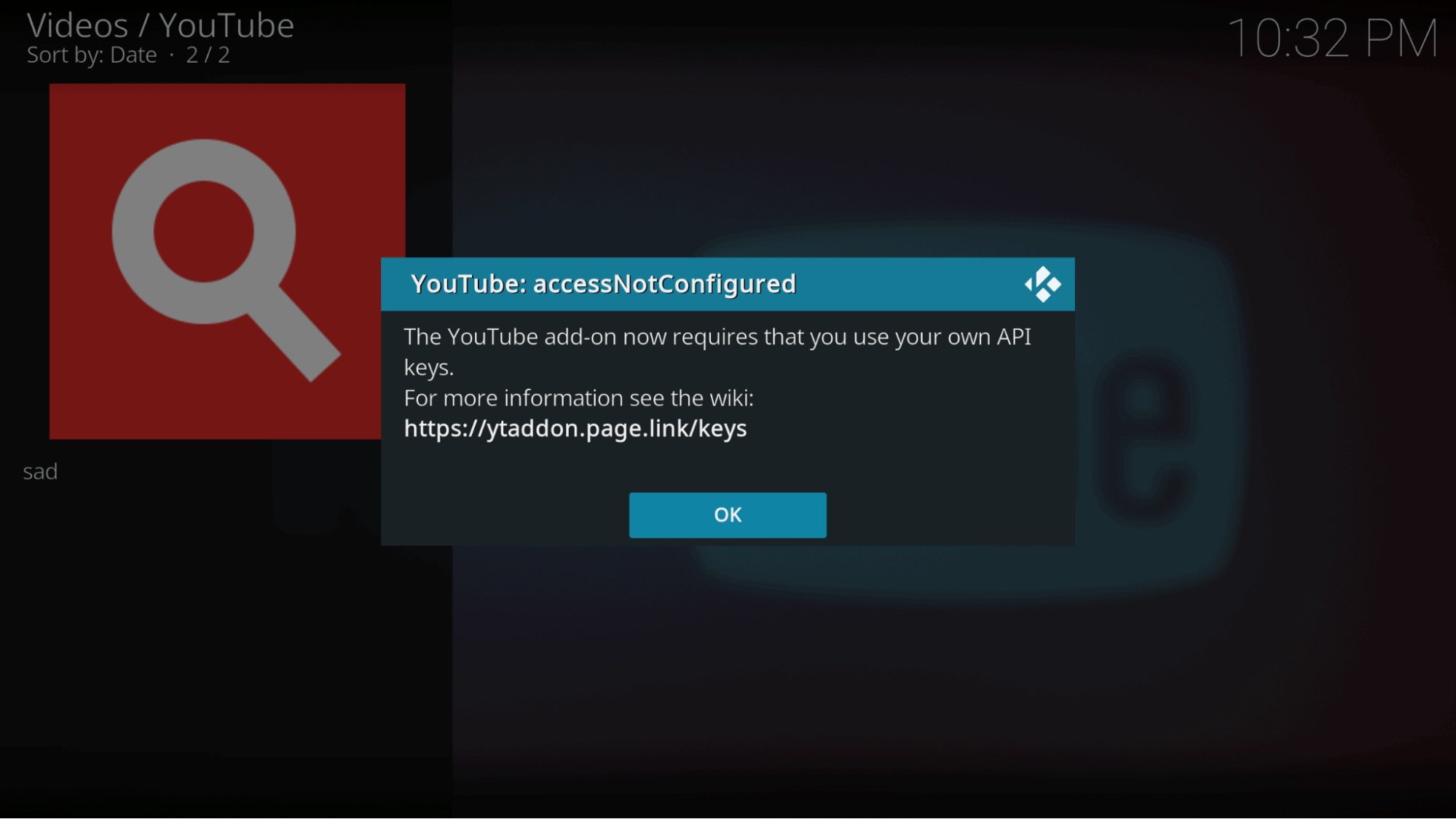 The extreme customizability of Kodi is particularly prominent in their settings pages. When I first pulled up the settings menu, I noticed a surprisingly small number of options. I also noticed that the little icon in the lower left said "Standard." After clicking the button a couple of times, I found myself in the rather overwhelming "Expert" settings menu, featuring some video options I'd never even heard of! That's Kodi for you: apparently under-capable at first, but with layers of customizability and complication that will quickly have you swimming in the deep end.
Kodi Features and Streaming Quality
Kodi supports full HD and 4K content when playing from your own media library. If you're playing content from add-ons, though, the streaming quality will vary. You'll need to find a streaming service that has 4K content and a Kodi add-on, and you'll need to verify that their add-on supports 4K streaming. Some add-ons downscale their 4K content to HD because of Kodi's bandwidth limitations.
Kodi can be used as a Universal Plug and Play (UPnP) server. That means that you can stream content from your media center PC to all of your other devices. The only limits are that the devices must be on the same network as the media center PC and must be running the Kodi app.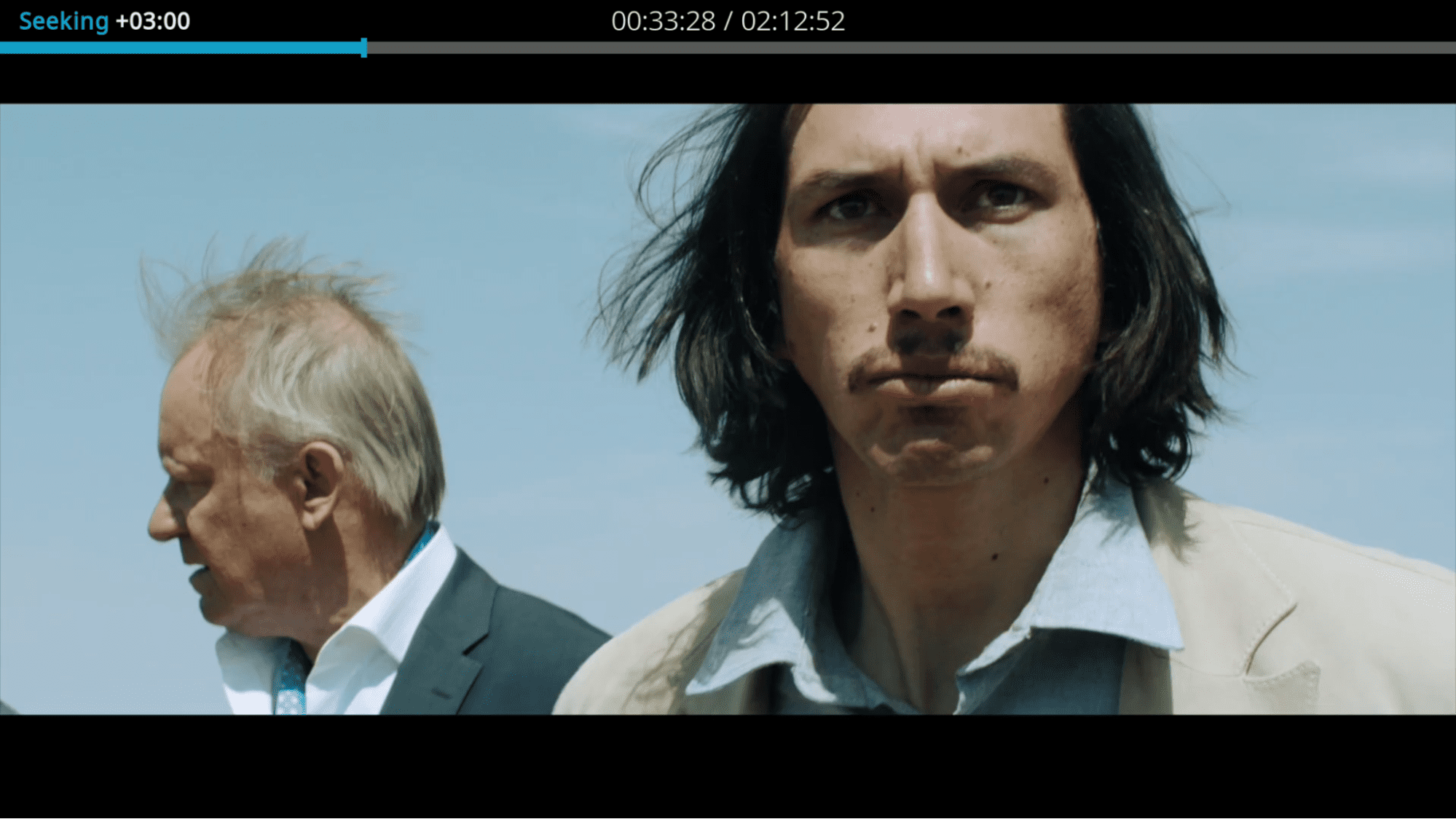 Most of Kodi's features come from its add-ons. I couldn't possibly list all of them here, so I'll just mention a few examples of what they do. Some add-ons will scrape subtitles or movie metadata and apply them to your media files. Other add-ons provide skins that completely renovate the look and feel of the Kodi app. There are even add-ons that provide emulators for several older video game systems.
Kodi Platform Support
Kodi is available and easy to install on Windows, Mac, and Linux desktops and laptops. It's also in the Android app store, which is great for anything from an Android phone to Android TV devices. You can also install it on Fire TV or Raspberry Pi devices without too much difficulty.
Beyond those devices, things get complicated. Installation on an Apple TV device is just as hard as on an iPhone. I found Kodi installation hacks for several other devices, but they range from difficult to dangerous, so most users will want to stick to just the officially approved Kodi apps.
Kodi Value
Free is a great price. I love the fact that Kodi doesn't attempt to hide their more advanced features behind a freemium model. By the time I was done customizing, I had put together a feature-rich, content-heavy media center application, and I wasn't paying a dime for it.
Keep in mind, however, that some Kodi add-ons will require subscriptions to other services. If you want to watch Hulu, Netflix, and MLB.TV in your Kodi app, you'll need a subscription to each of those services. That's not Kodi charging you money, though. Kodi is just offering you a convenient interface to content from your favorite free and paid streaming services.
Kodi Review: My Verdict
Some cord-cutters want easy-to-use streaming services that work out of the box. Those people will likely hate Kodi. They would be far better served by a service like Netflix, Max, or Disney Plus. Or, if they want a way to view their own media content, they'll probably prefer running a Plex media server.
Others want to create a personalized streaming interface. They want access to several streaming services as well as their own library of content. They are willing to struggle through a few install processes, pick and choose between add-ons, and tweak settings to perfection. If that sounds like you, you're going to absolutely adore Kodi.