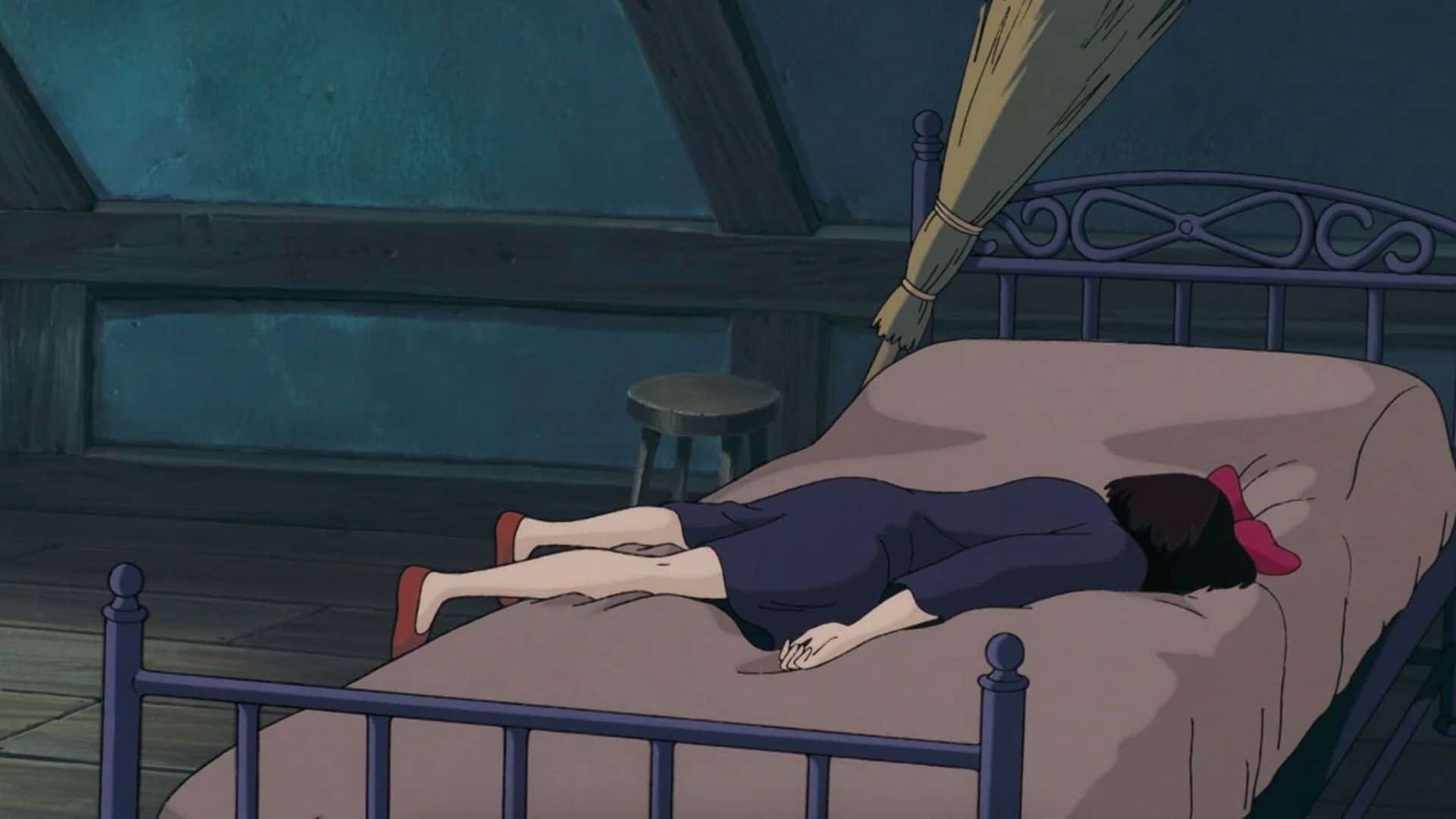 Think of the last time a movie made you cry. For me, it was a shared moment between Evelyn (Michelle Yeoh) and Joy (Stephanie Hsu) in "Everything Everywhere All at Once." Before that, it was John Coffey (Michael Clarke Duncan) singing "Cheek to Cheek" in "The Green Mile," and an emotional argument between Frank (Paul Bettany) and Wally (Peter Macdissi) in "Uncle Frank."
Most of the time when we say that a movie made us cry, it's at the hands of a person or an action, but that's not every case. Some of the most impressive feats of storytelling in film have been scenes where something inanimate acts as a surrogate for the human experience or where something void of verbalization can say absolutely everything.
Anyone who's cried because of an on-screen object knows that those are the movie moments that sneak up on you the quickest and stay with you the longest. Is it a sensitive Pisces thing? Sure, that's possible — but I think the emotional hold these seemingly simple items have over all of us is pretty universal. Whether they're tears of sadness, joy, frustration, or rage, here are six movies where an inanimate object made me cry.
**Author's Note: Despite my best efforts, this article includes spoilers — you have been warned.**
'Kiki's Delivery Service' (1989)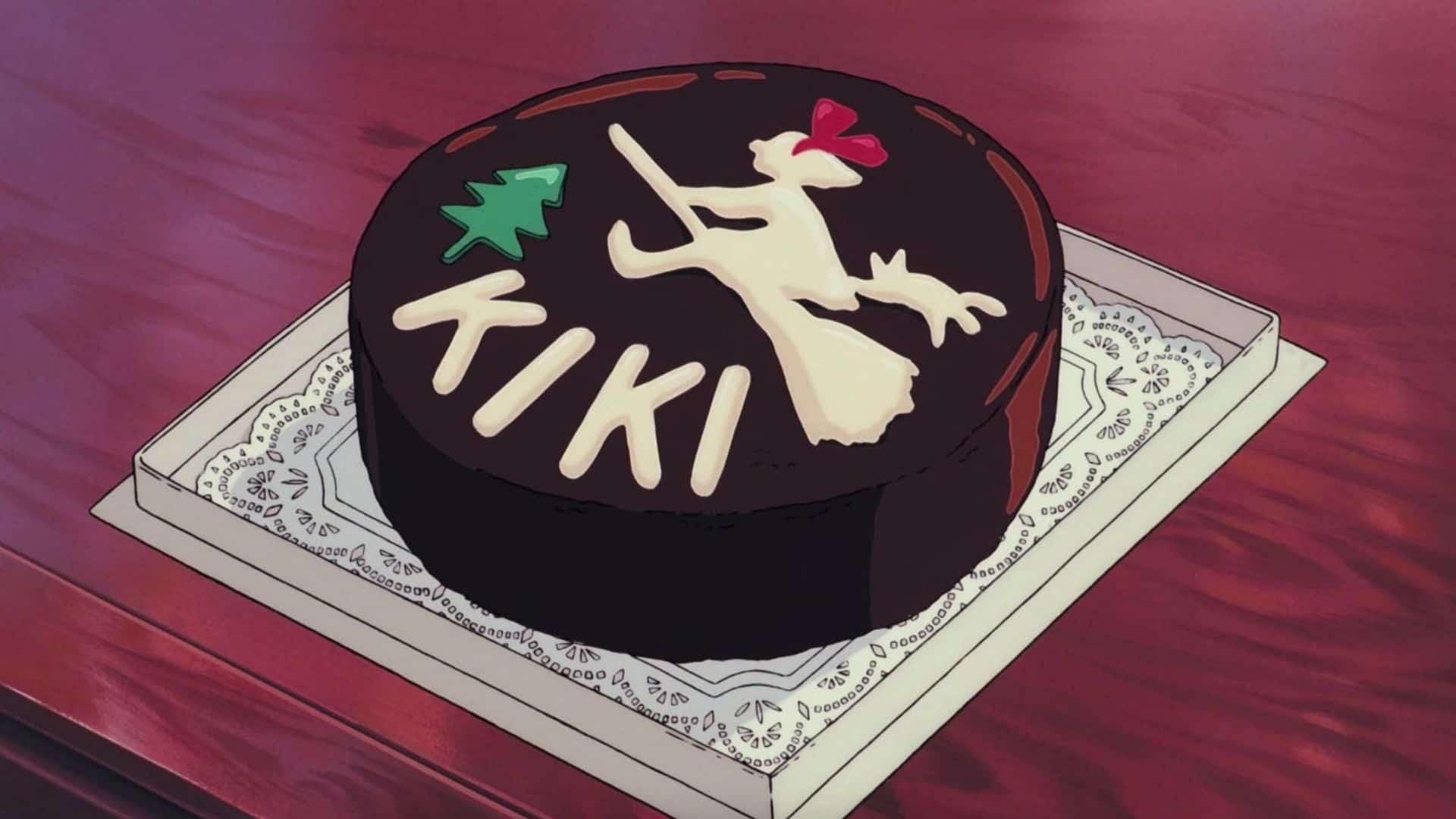 "Kiki's Delivery Service" is an animated coming-of-age film available on Max that follows the story of a young witch who leaves home and settles in an unfamiliar town to complete her training.
Like most of Hayao Miyazaki's works, "Kiki's Delivery Service" features a young girl who is met with a challenge that will require perseverance, goodness, and a little bit of magic to overcome. From the start, we watch Kiki (Kirsten Dunst/Minami Takayama) make mistakes and learn some pretty harsh lessons about life. Eventually, we can see how her loss of naivety wears her down and burns her out.
Right before the climax of the film, one of Kiki's customers bakes her a cake as a thank you for going above and beyond her job description. The cake is such a pure example of how impactful a small act of (literal) sweetness and gratitude can be. As someone who worked a thankless customer service job for many years, I cried happy tears when I saw Kiki get some recognition and appreciation for her hard work and positive attitude.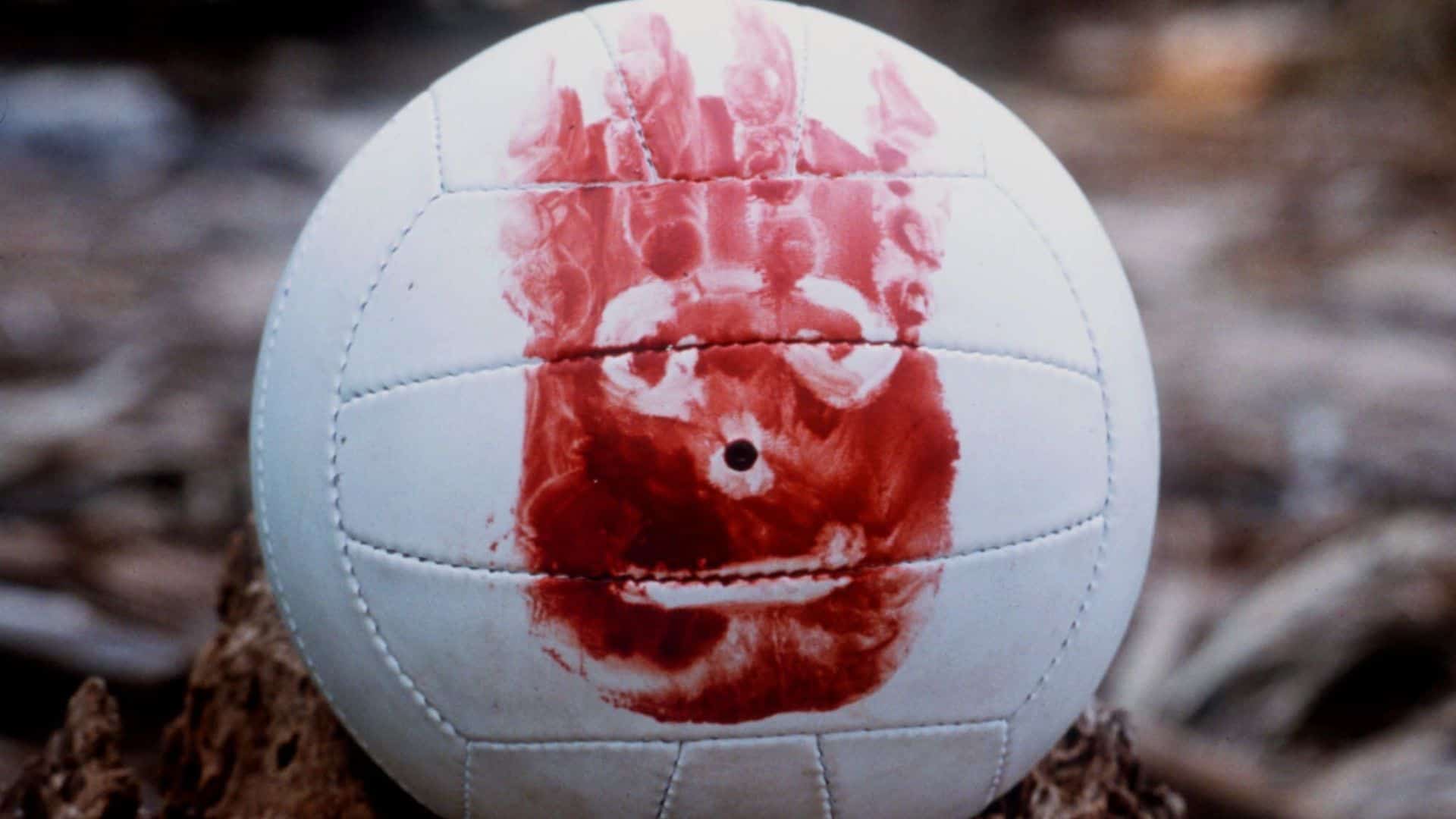 "Cast Away" tells the story of Chuck Noland (Tom Hanks), a FedEx employee who survives a plane crash and finds himself stranded on a deserted island — with only a few packages and a volleyball at his disposal.
The first time I watched this movie was in my high school sociology class. As the screen was flooded with a scene of the open ocean and Chuck screaming "Wilson!" at the top of his lungs, my teacher paused the film, said, "Now a volleyball has made you cry," and pressed play as if he didn't just destroy our teenage psyches. Maybe "destroyed" is a strong word to use here, but I definitely haven't looked at sports equipment (or brand placement) the same way since.
I can't remember the lesson that my teacher taught that day, but Wilson serves as an excellent reminder that the human range of emotions is vast, messy, and sometimes void of logic. "Cast Away" gave Wilson an entire character arc, and in his time on-screen he became much more than a prop — he personified friendship and emotional connection. You can watch this classic on Amazon Prime Video.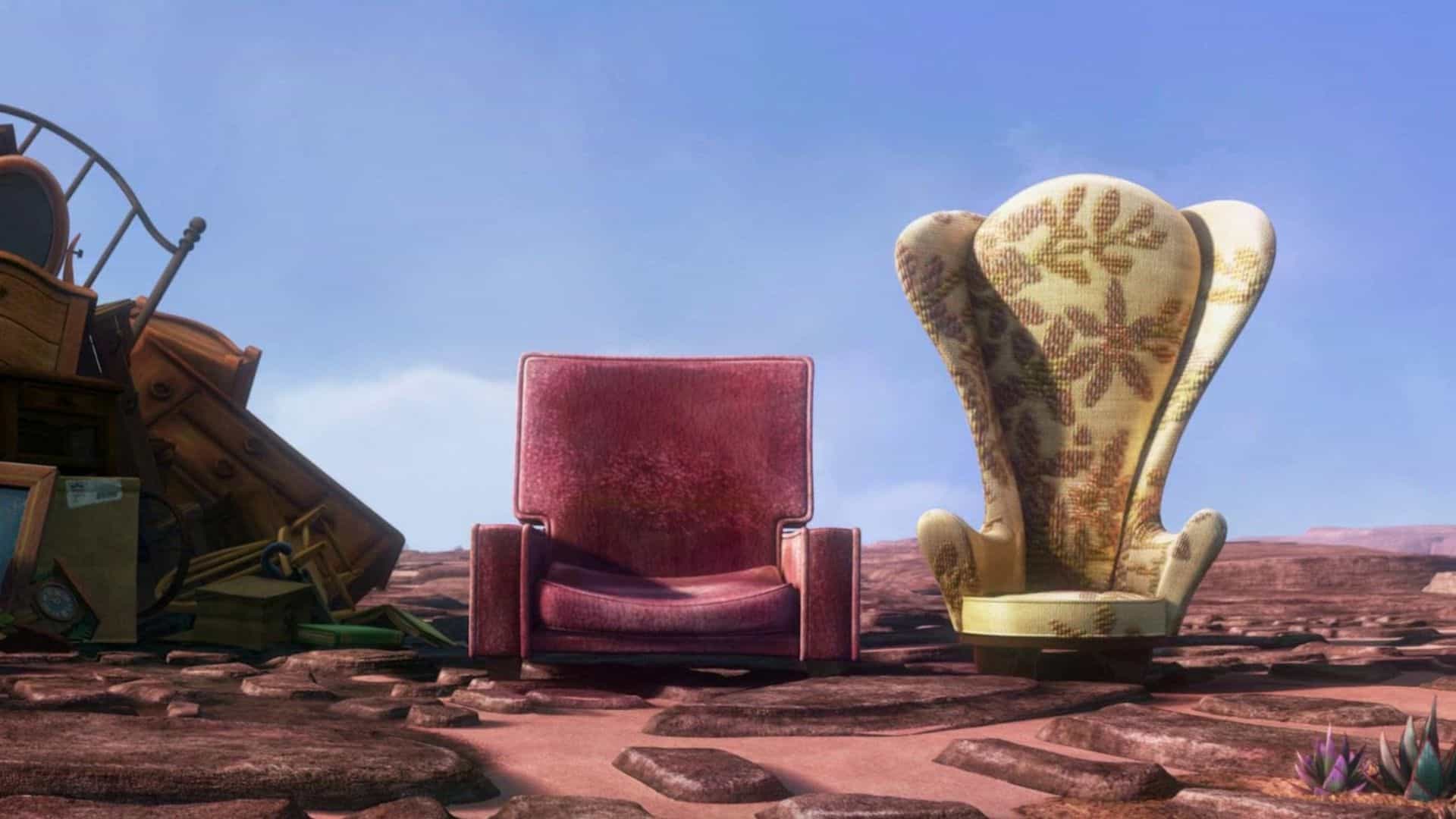 Available on Disney Plus, "Up" is the beloved animated adventure that follows the journey of Carl Fredricksen (Ed Asner), an elderly widower who sets out on a remarkable adventure by way of tying thousands of balloons to his house and lifting off toward Paradise Falls — a dream destination of his late wife Ellie Fredricksen.
Want to cry in 10 minutes or less? The opening sequence of "Up" and Ellie's empty reading chair is all it takes. It's not the chair, of course, that'll make you tear up — it's Ellie's absence (and the infamous Pixar Storytelling Formula).
Throughout the movie and Carl's journey, this chair acts as a stand-in for Ellie, more so than other sentimental items in the Fredricksen home. For anyone who's grieved the loss of a loved one, this will be a familiar, bittersweet feeling. By remaining present, even if it's just through a chair, Carl has the opportunity to interact with her and, eventually, heal.
Depending on your attachment style, Carl and Ellie's love story either sounds like a dream come true or an absolute nightmare — something to think about before your next therapy session.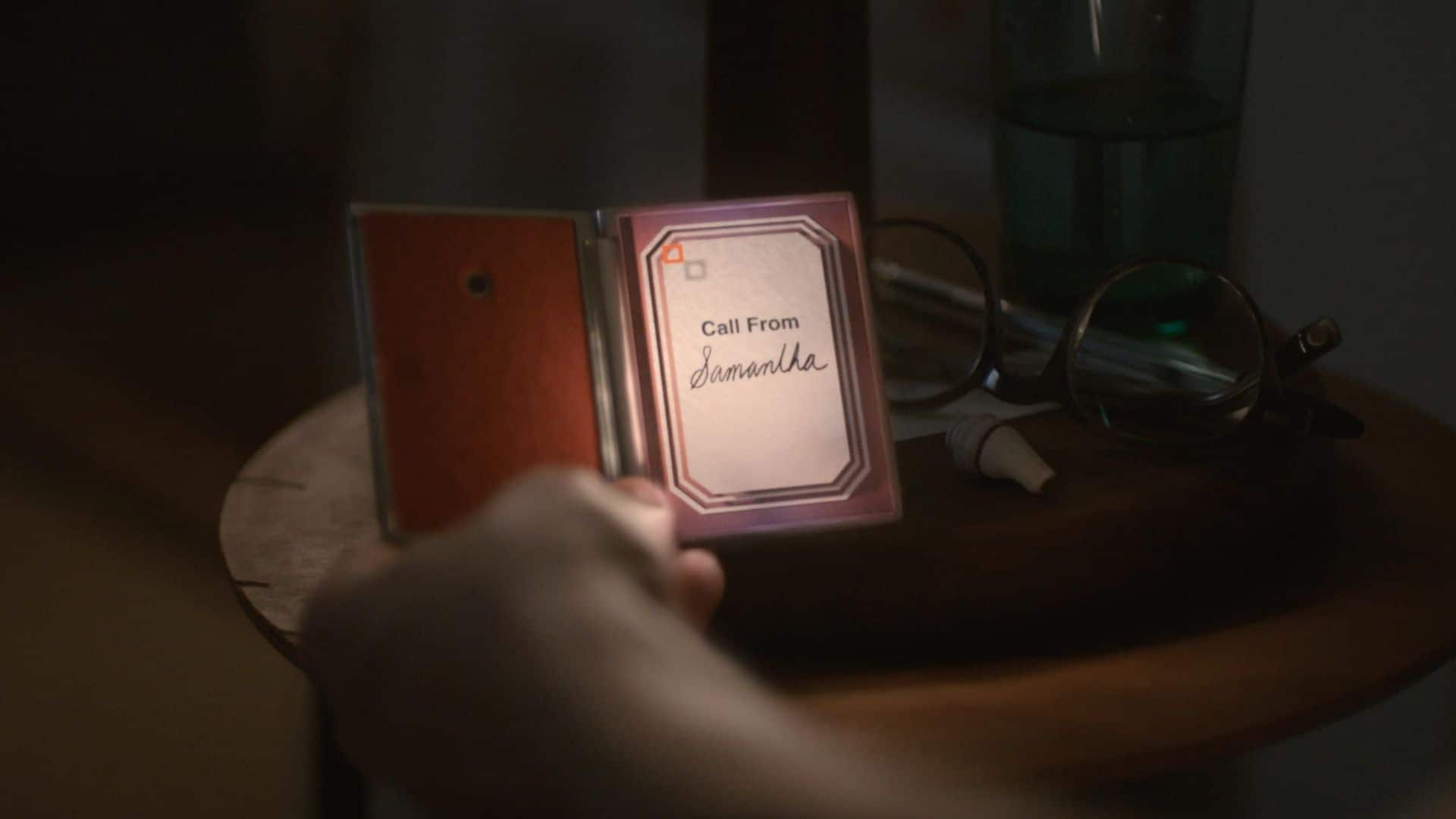 Cozy up on the couch, and ask Alexa to (politely) stream this film on Amazon Prime Video. Set in a not-so-distant future, "Her" delves into the unconventional love story between Theodore Twombly (Joaquin Phoenix), a lonely writer going through a divorce, and Samantha (Scarlett Johansson), a highly advanced artificial intelligence operating system.
Look, I never thought that this love story was going to go well for Twombly, but after seeing his character start to turn a corner and get a renewed taste of happiness, I couldn't help but root for him. So, when his relationship with Samantha inevitably comes to an end, I shed a few angry tears for him. Flippant, secretive, and quick to abandon — Samantha spent every millisecond on improving herself through top-of-the-line machine learning just to turn into a Gemini (just kidding…sort of).
All jokes aside, Samantha's choice to leave is a painful yet necessary choice for her character's arc. Since she isn't human, we can't say that we watched her "grow up," but we do have the opportunity to watch her grow emotionally. She experiences hurt like a child, handles jealousy the way an insecure teen would, and eventually becomes so enlightened that her choices remind us of our own humanity, limitations, and lack of intrapersonal understanding.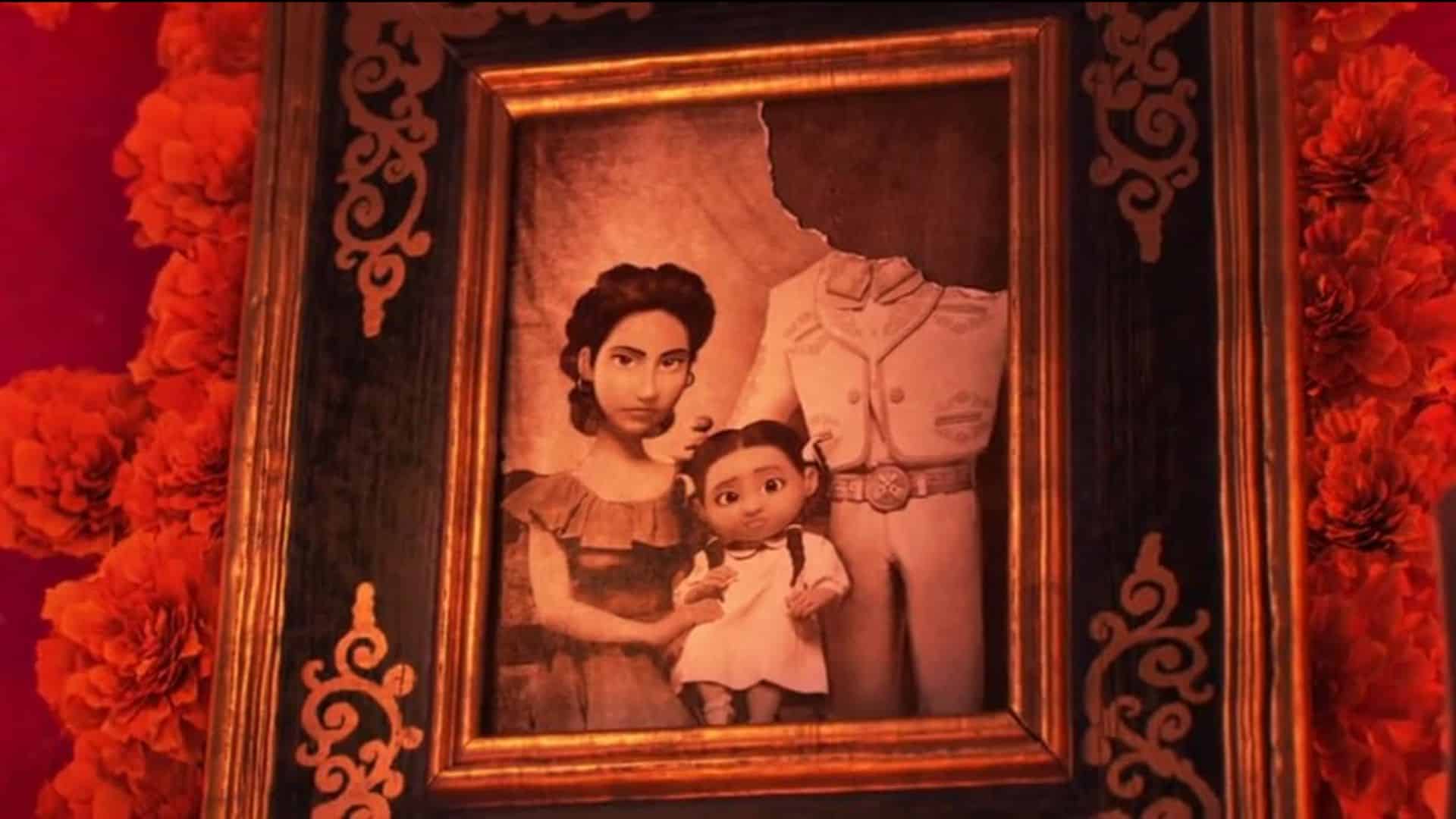 Visually stunning and emotionally resonant, "Coco" is an animated film on Disney Plus that follows the journey of Miguel (Anthony Gonzalez) into the Land of the Dead, where he sets off on a quest to uncover the truth about his family's history and restore harmony between the living and the deceased.
I'm sorry, but I don't think we can be friends if you made it through this movie with a dry eye. After generations of looking at a photograph of his faceless grandfather, that photo is finally restored by the end of the movie — a symbolic act of piecing together the past, restoring familial relationships, and creating room for a stronger emotional foundation in the future.
Disney does a great job of exploring the idea of addressing and healing generational trauma, especially with titles like "Encanto" and "Far From the Tree" — and "Coco" is no different. The restoration of the photograph in "Coco" is a beautiful and deeply touching moment that will make you reach for the tissue no matter how many times you've rewatched it.
'Crazy Rich Asians' (2018)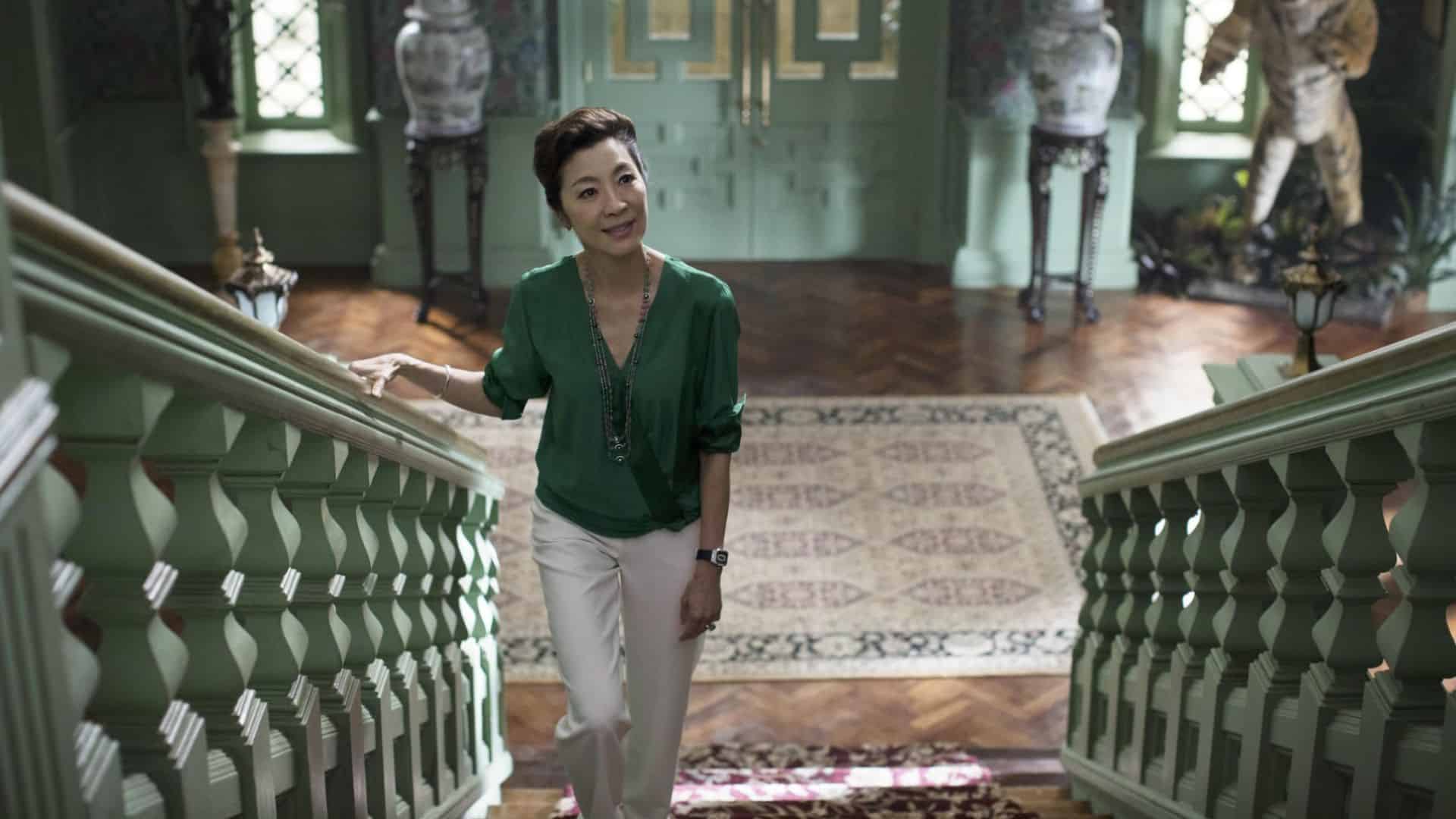 In "Crazy Rich Asians," (available on Hulu) Rachel Chu (Constance Wu) accompanies her boyfriend Nick Young (Henry Golding) to his home in Singapore, where she meets his surprisingly wealthy friends and family. Nick discovers that she doesn't quite live up to the Youngs' high standards — particularly those of his mom, Eleanor Young (Michelle Yeoh).
Like any good "get-the-guy" rom-com, "Crazy Rich Asians" ends with a proposal. This is especially no surprise, since Nick reveals his intentions to propose along with a classic diamond setting. So while I was happy and excited that the movie was buttoned up so sweetly, I didn't think too much of it…until he opens the box and reveals his mother's ring, a symbol of her acceptance.
I saw this movie in theaters with a couple of friends, and there was not a dry eye among us. It was a beautiful reminder that relationships are always evolving, that characters have plenty of room for growth even after the "happily ever after" moment, and that Michelle Yeoh is apparently very good at making me cry.