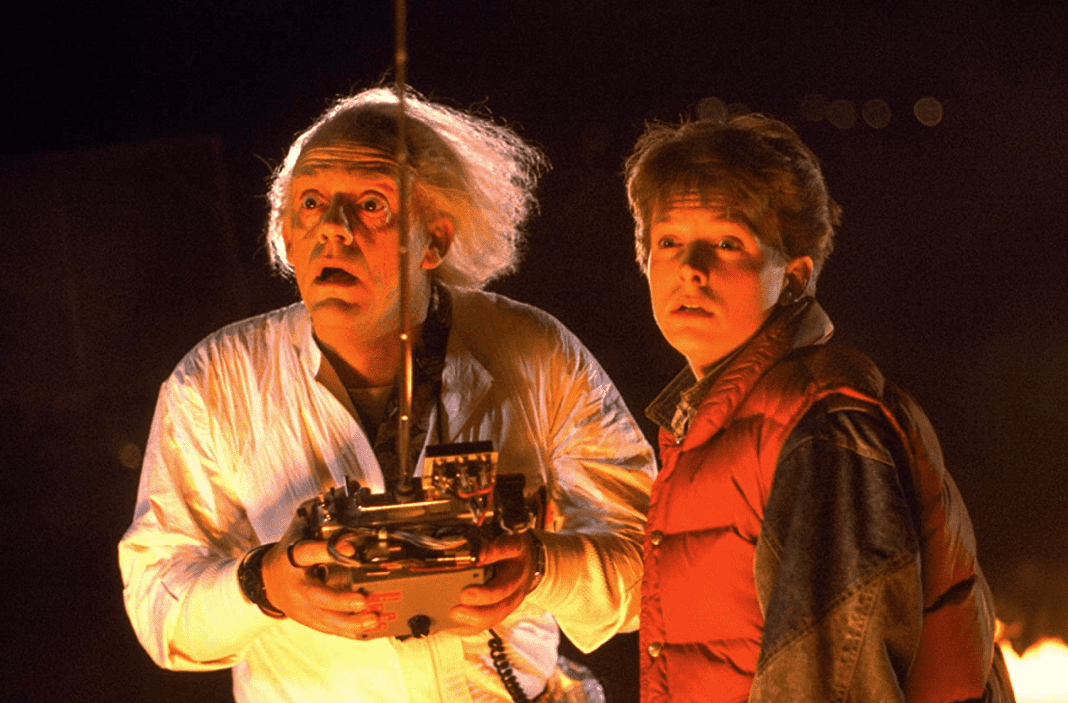 Depending on if you're a fan, you might already know that Back to the Future Day is on Oct. 21. Why? Because this is the day when Marty McFly and Doc Brown travel to the future. Even though you won't be able to time travel, you probably already have plans to watch all three "Back to the Future" films on Peacock and party like it's 1985. But what if you're looking for more? We've got the perfect recommendations for "Back to the Future" fans if you want to turn the day into a movie-and-show marathon!
Cord-cutters have access to Timeless Classic Movies, otherwise known as content from bygone eras, with the help of streaming services – the closest thing we've got to time travel. Check out these shows and movies that are chockful of kooky and thrilling adventures that will have you traveling through space and time.
'The Twilight Zone' (1959-1964)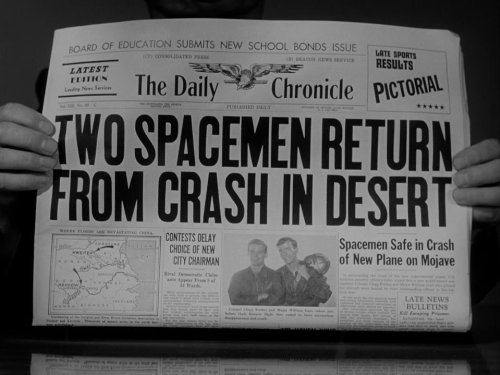 "The Twilight Zone" was unlike anything TV had seen before at the time of its release and still maintains a strong cult following over 60 years later. Each stand-alone episode follows a character in The Twilight Zone – a fifth dimension in which surreal and unexpected events take place. The different stories deal with topics like nuclear war, government control, space exploration, and mortality. You could say "The Twilight Zone" paved the way for films like "Back to the Future."
Watch "The Twilight Zone" on Paramount Plus or on Amazon Prime Video and The Roku Channel with the Paramount Plus subscription.
'The Terminator' (1984)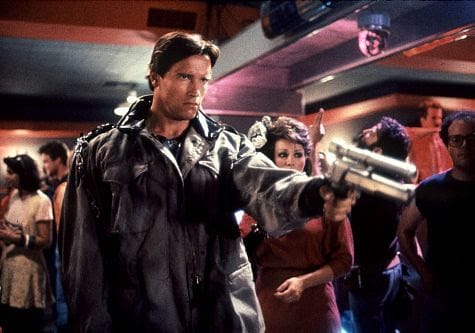 The titular "Terminator" (played by Arnold Schwarzenegger) is a cyborg from 2029 – a fictional time when an AI called Skynet has taken over the world. The Terminator is sent back to 1984 to kill Sarah Connor (played by Linda Hamilton), whose unborn son will save humanity from the hostile AI. If you love time travel, '80s nostalgia, and Schwarzenegger's iconic line "I'll be back," "The Terminator" is a must-watch for "Back to the Future" fans.
The movie is available to stream on Hulu with a SHOWTIME subscription.
'Bill & Ted's Excellent Adventure' (1989)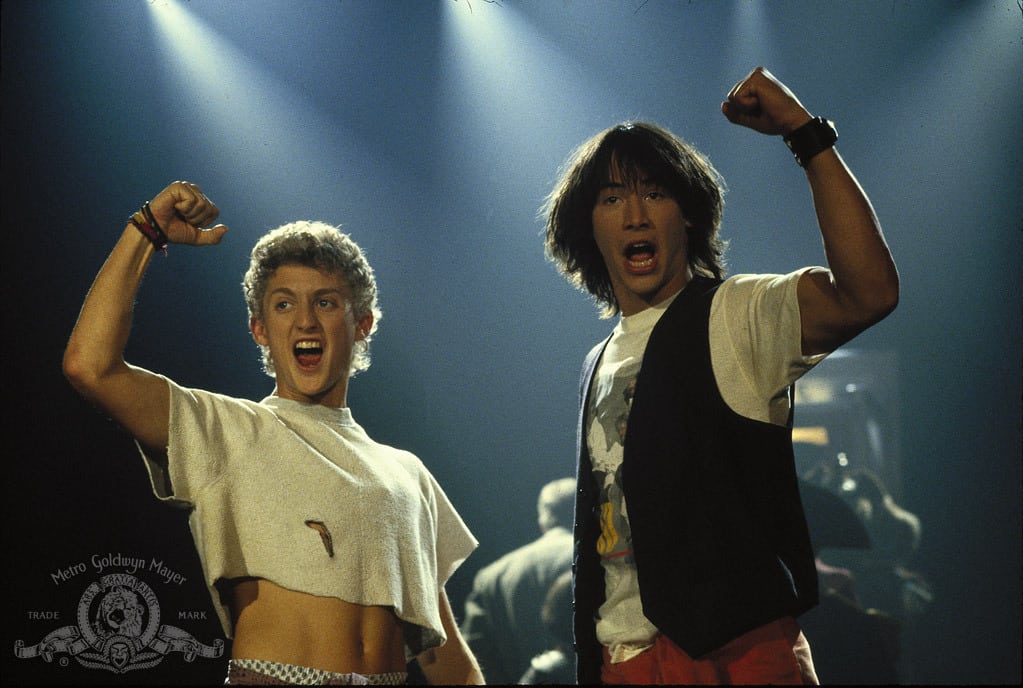 Starring a young Keanu Reeves, Alex Winter, and legendary comedian George Carlin, "Bill & Ted's Excellent Adventure" is as the name suggests, a wild romp through time. High school students Bill (Winter) and Ted (Reeves), who aren't very bright, meet Rufus (Carlin), a citizen of 2688. Rufus has been sent back to the '80s to help the boys pass their history class by taking them through time to meet the subjects in real life. If they can't manage to pass, the events that follow will alter the course of history forever.
"Bill & Ted's Excellent Adventure" is a crash course in history while also weaving in the excitement and wonder of time travel, especially from an '80s POV. It's available to stream on Hulu and Amazon Prime Video with a SHOWTIME subscription.
'Groundhog Day' (1993)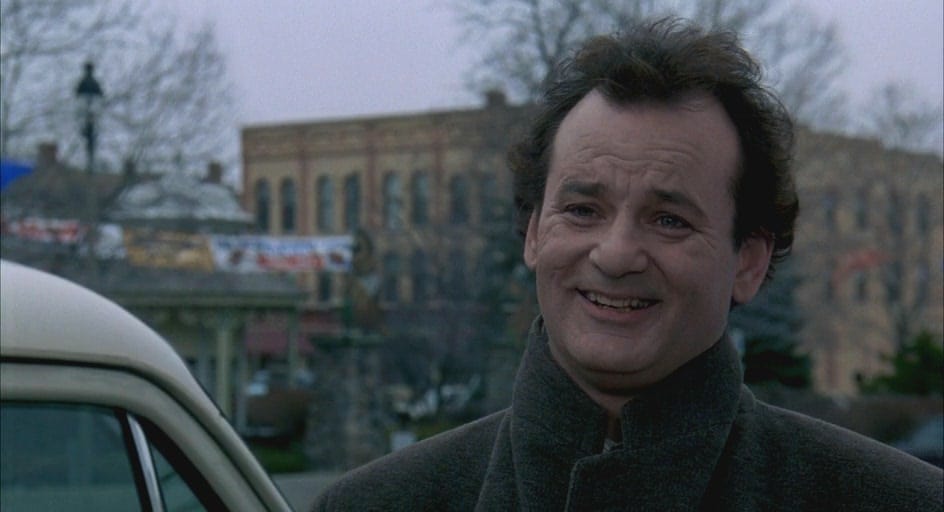 A '90s classic, "Groundhog Day" follows Phil Connors (played by Bill Murray), a pessimistic weatherman who is unimpressed with his assignment to cover Groundhog Day in Punxsutawney, Pennsylvania. He wants nothing more than for the day to end – until he realizes that he's trapped in a time loop and has to relive Groundhog Day over and over again. Will enough do-overs help Phill see the error of his ways and start living life in the present?
More of a nightmare than a fun adventure for Phil, "Groundhog Day" is a reminder to appreciate what life gives you. Stream "Groundhog Day" on Sling TV, Fubo TV, Amazon Prime Video, and Hulu with a STARZ subscription.
'Donnie Darko' (2001)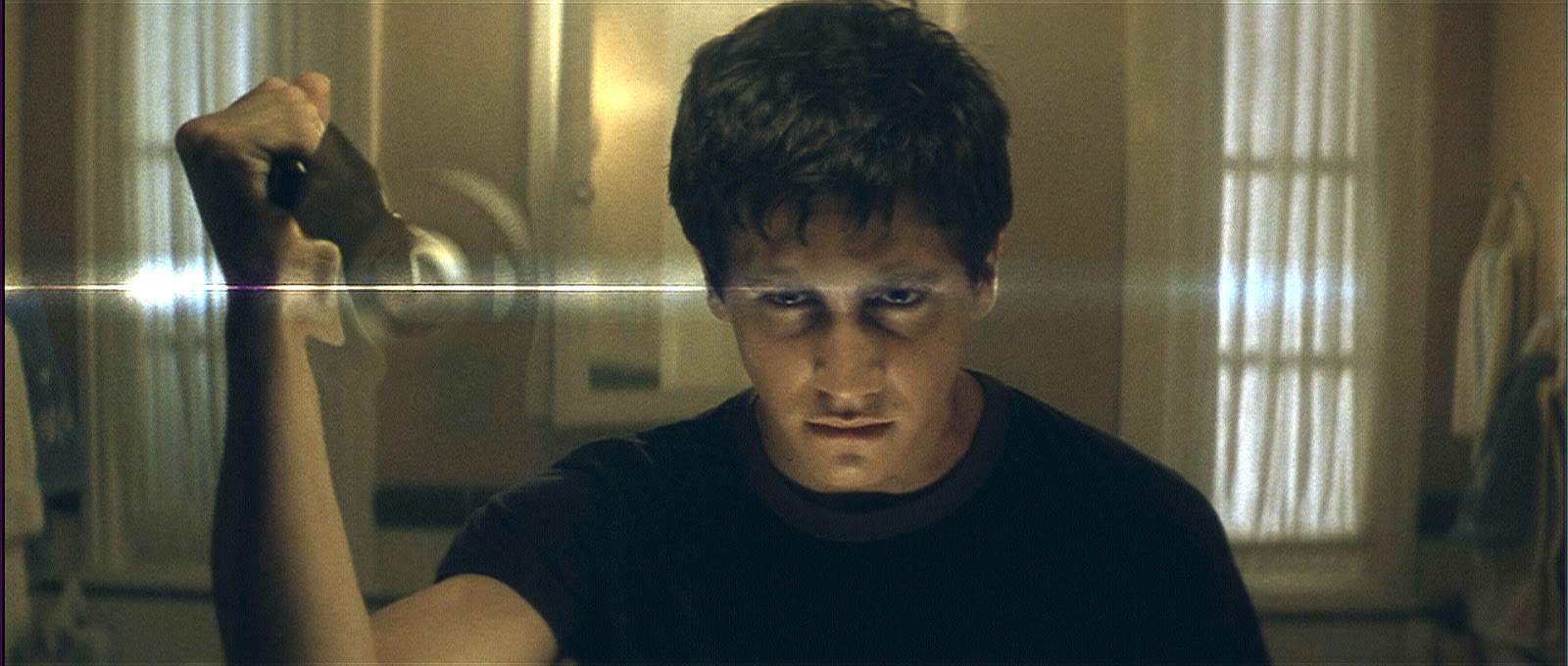 Set in 1988, Donnie (played by Jake Gyllenhaal) is a troubled teen who struggles with sleepwalking episodes. One night while sleepwalking, he encounters someone dressed up in a freaky rabbit costume who tells him the world will end in 28 days. When Donnie returns home, he finds that an unidentified jet engine has fallen through his roof. Is he suffering from mental illness or has he stumbled into an alternate dimension? The better question is, are his bizarre visions telling the truth?
This beloved cult classic raises some mind-altering questions about the nature of reality. Watch "Donnie Darko" with a Max subscription or on Amazon Prime Video.
'The Butterfly Effect' (2004)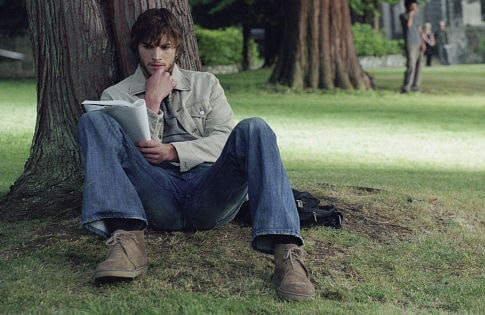 "The Butterfly Effect" follows Evan Treborn (played by Ashton Kutcher) who suffers from amnesia caused by severe traumatic events in his childhood. While rereading his childhood journals, he discovers that he can relive and alter parts of his life, including his past. However, each change turns his life, as well as the lives of the people he cares about, upside down. Faced with the consequences of altering his past, Evan has to make a final alteration that will set his and everyone's lives straight.
Dark and disturbing, "The Butterfly Effect" is a serious and fear-inducing take on time travel. Stream the movie on Max or Hulu with an Max subscription.
'Click' (2006)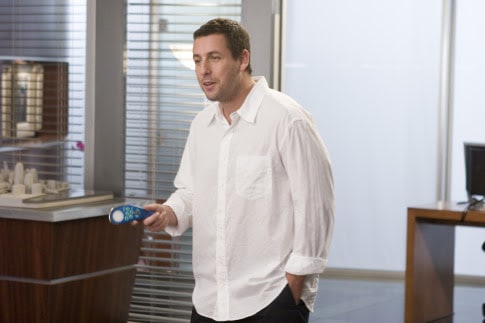 In "Click," Michael Newman (played by Adam Sandler) struggles with balancing his professional and personal life. In an effort to get promoted, he neglects his family at home. When a strange employee at Bed Bath & Beyond hands him a "universal remote," Michael discovers that it can pause, rewind, and fast-forward reality, just like TV. At first, it seems convenient to skip all of life's bad and boring moments, but before long, Michael discovers life is passing him by faster than he intended.
With a modern take on time travel, "Click" is available to watch on Max.
'Black Mirror' (2011-Present)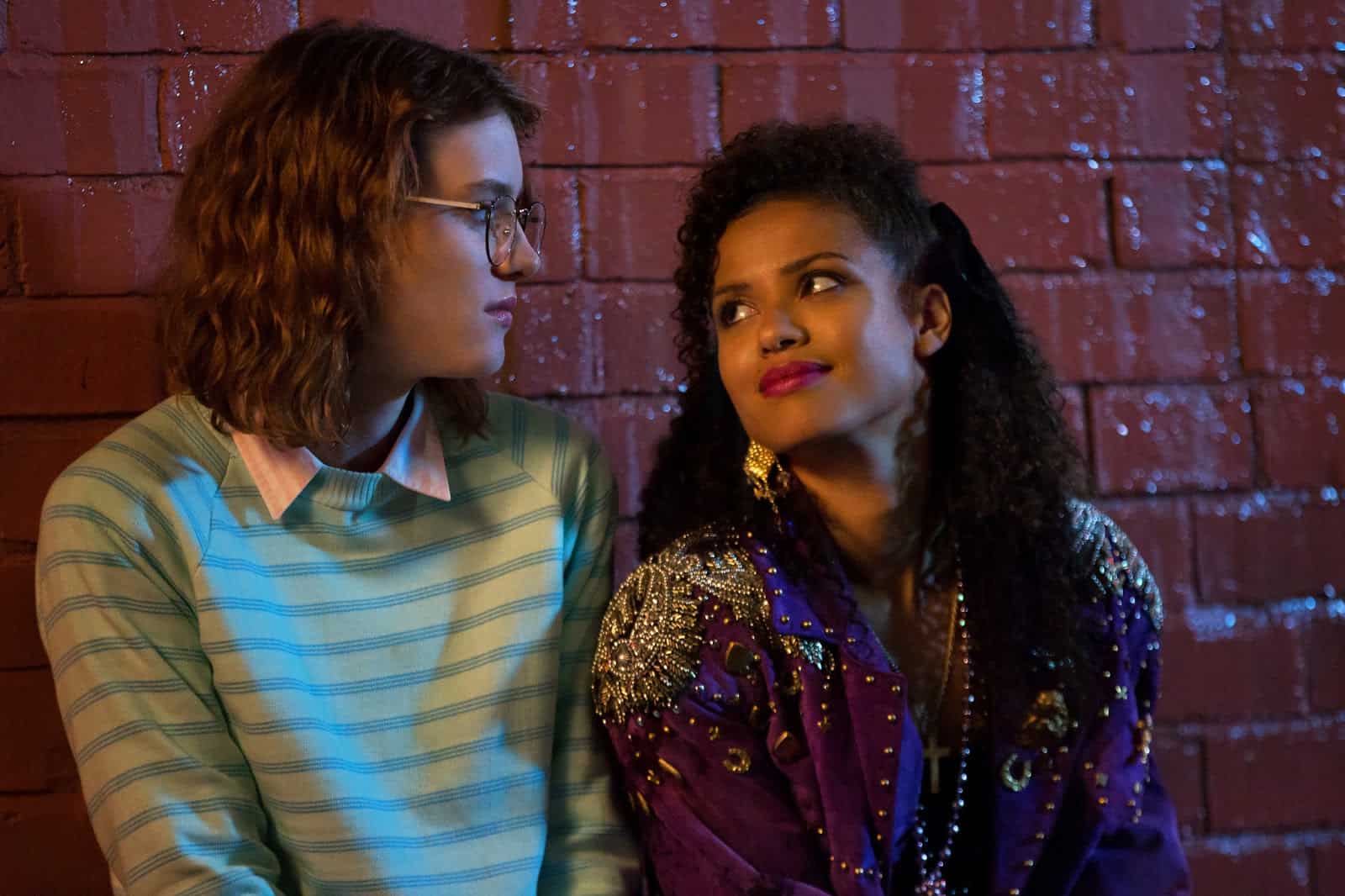 "Black Mirror" is a cleverly-written and uncomfortably accurate modernization of "The Twilight Zone" universe. Each stand-alone episode is a commentary on modern technology and its effects on society. The brilliance of "Black Mirror" is in the seeds of its dystopian visions that we can already see in today's society. The show touches on topics like data privacy, virtual reality, individualism, and consumerism in a stark and original light.
Similar to how "Back to the Future" reveals the consequences of time travel, "Black Mirror" demonstrates how technology and social media negatively impact our lives. Watch all five seasons on Netflix and keep your eyes peeled for the upcoming sixth season, which is currently in production.
'Stranger Things' (2016-Present)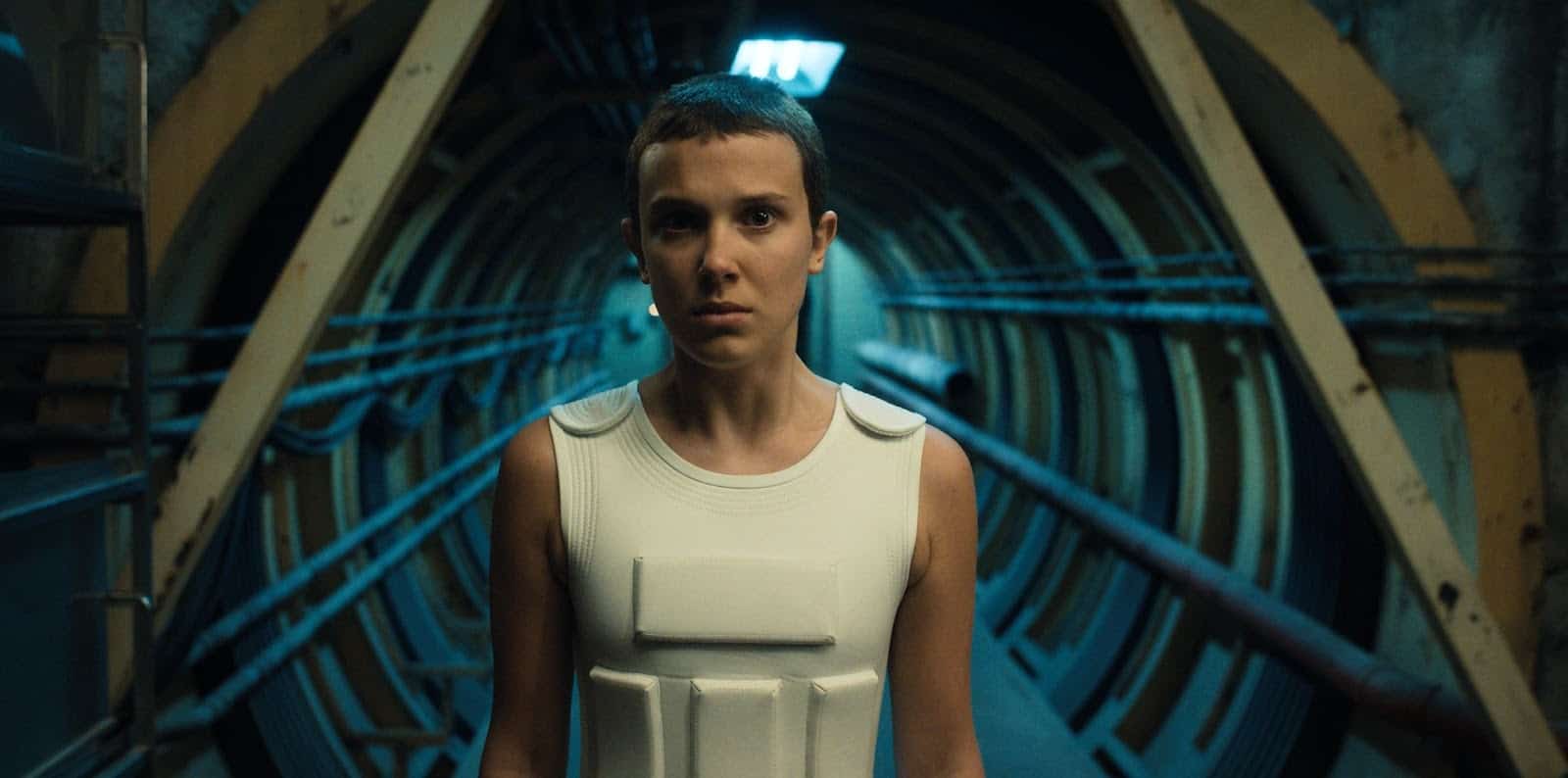 If '80s nostalgia is your guilty pleasure and you haven't given the show a shot, "Stranger Things" is what you need. Despite the modernization in the show's production, the show itself manages to capture the decade perfectly. Throw in sci-fi, alternate dimensions, gross monsters, "Dungeons & Dragons," superpowers, and a government conspiracy, and you've got the ideal recipe for a show to watch in honor of Back to the Future Day.
"Stranger Things" is an ode to '80s sci-fi that fans of the genre can't miss. Stream the hit series only on Netflix.