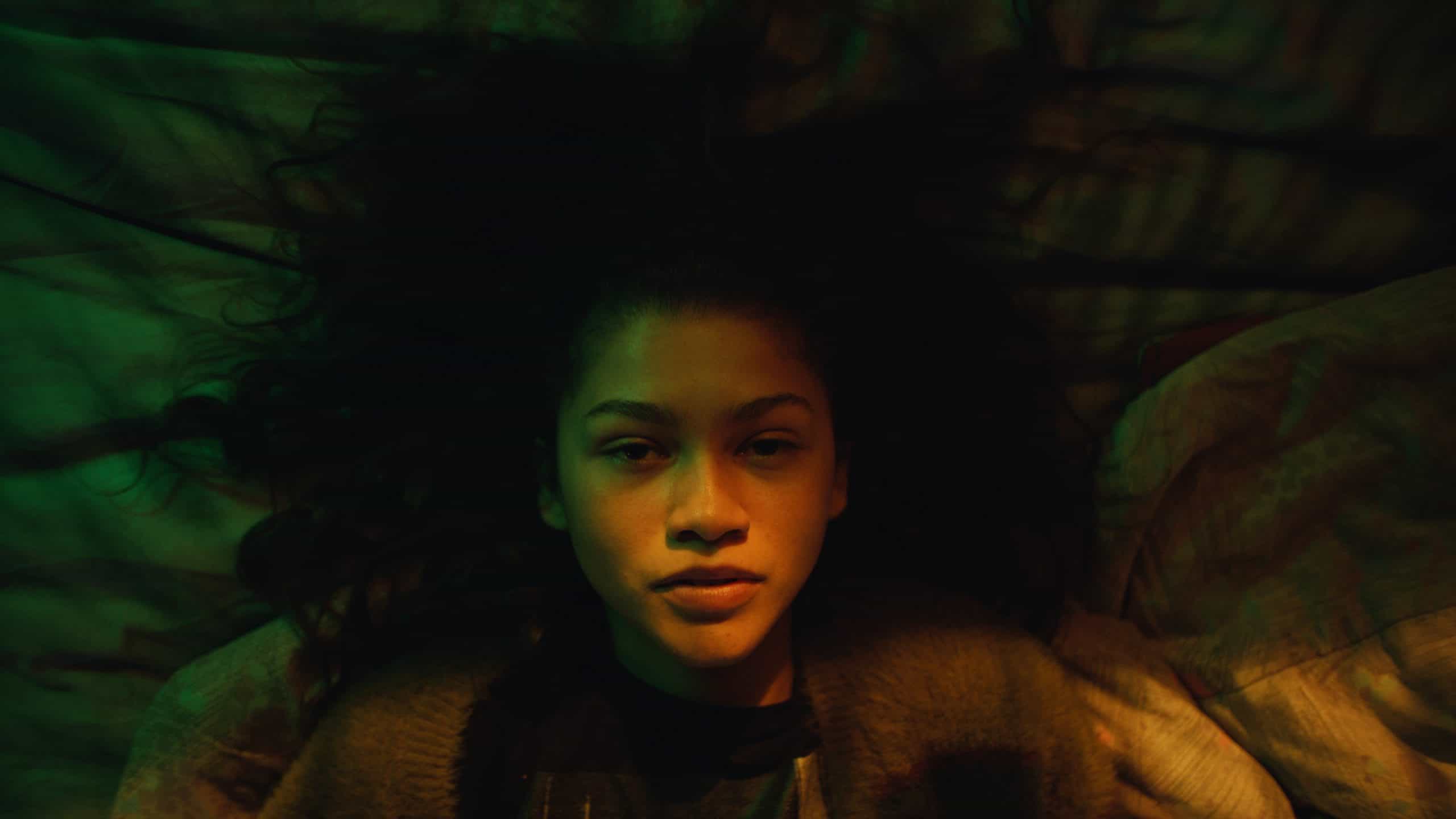 Millennials and Gen Z are a demographic often seen by older generations as immature and self-interested, but is that really true? People from the ages of 10 to 40 fall into either category. The rise of social media, multiple recessions, and the pandemic have shaped young adults' and teenagers' views of the world.
TV and film are the perfect media for telling the stories of millennials and Gen Z because they take a human look at societal trends. Here are our recommendations for TV shows and movies that are for and about millennials and Gen Z — available across various streaming services.
'The Fresh Prince of Bel-Air' (1990 to 1996)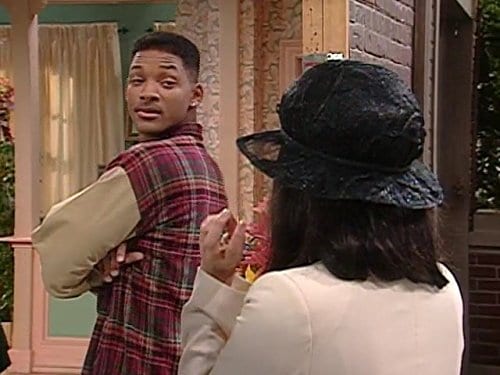 Everyone knows the theme song to "The Fresh Prince of Bel-Air," but you're missing out if you haven't seen the show itself. It follows Will Smith (he got to use his real name!), a smart-mouthed teenager from a rough neighborhood in Philadelphia. When his mother fears for his safety, she sends him to live with his upper-class relatives in Bel-Air, California.
The show is significant in the way it highlighted the diversity of Black people's experiences in America. It tackles heavy issues with a lighthearted tone and shows an underprivileged character thrown into a world of affluence and possibility, inspiring Black millennials to believe that the world is their oyster too.
'Boy Meets World' (1993 to 2000)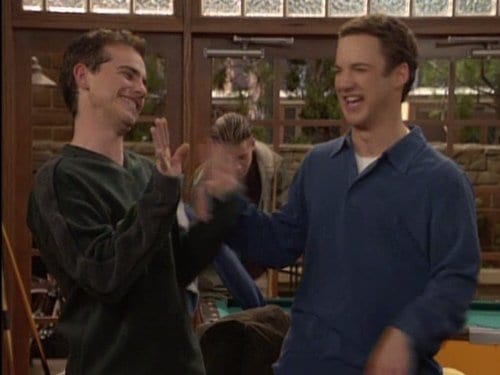 This long-running sitcom was a big part of many millennials' childhoods, and it introduced the generation to hard life lessons in a wholesome way. Follow Cory Matthews (Ben Savage) as he navigates life from his high school days to marriage. It includes themes including family issues, love, sex, maturity, prejudice, and more. Viewers got to watch the cast grow and mature at the same time as their characters, giving "Boy Meets World" a sincerity few other TV shows have been able to capture.
"Boy Meets World" is available with a Disney Plus subscription.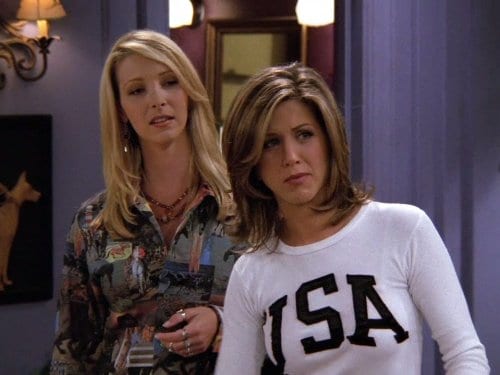 "Friends" is one of TV's most referenced shows, contributing phrases like "the friend zone" and "going commando" to the English lexicon. It's so prolific that very few people haven't seen at least one episode. "Friends" was one of the first shows to focus on a (mostly) platonic, mixed-gender group. It includes social and cultural issues of the time, many of which continue to be relevant. The show resonates with millennials because it portrays the next stage of life after leaving home but before settling down, living in the big city, and coming of age in work and relationships — all aspects their generation has (or will) experienced.
Watch "Friends" with a Max or fuboTV subscription.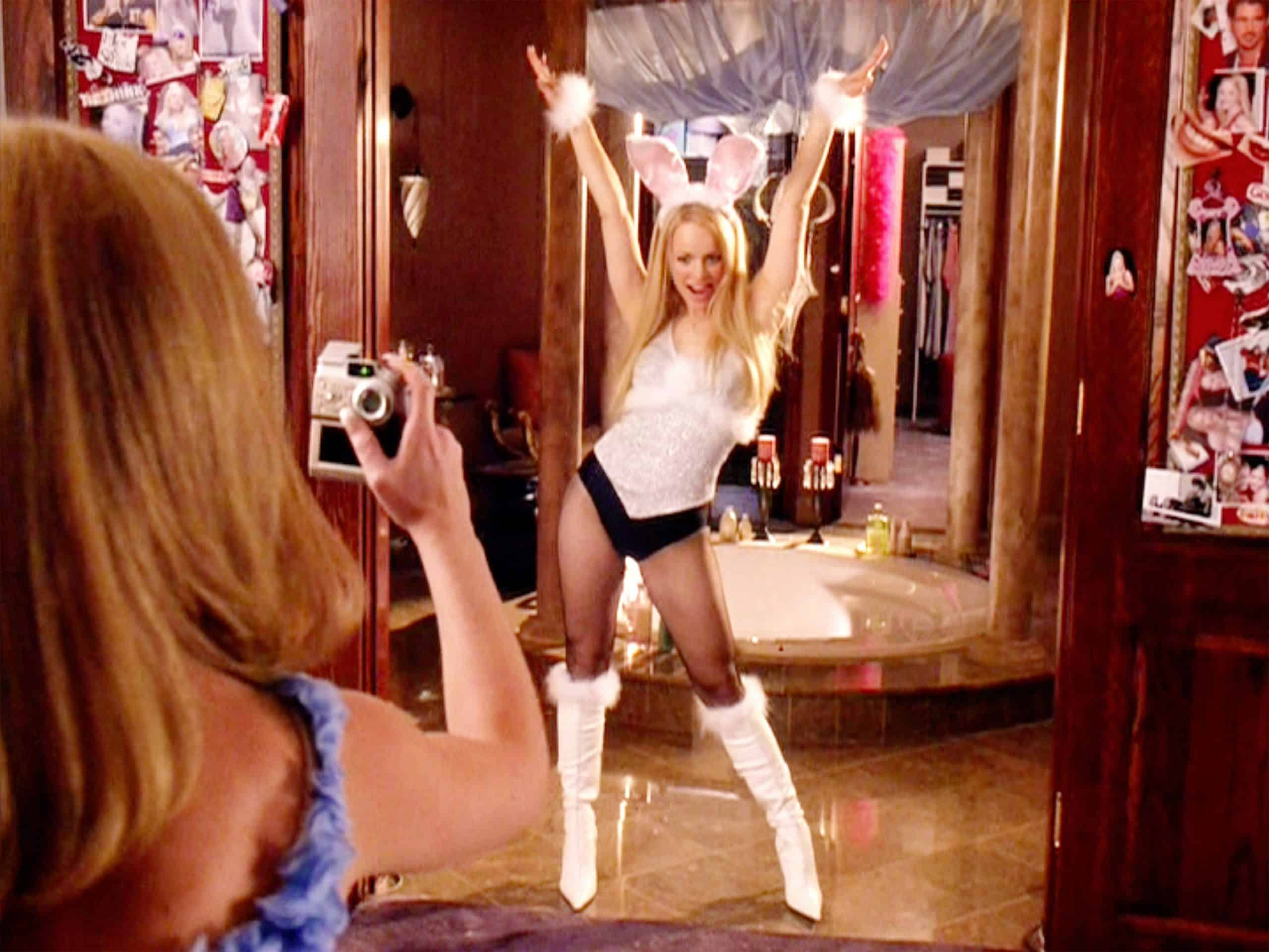 "Mean Girls" is the ultimate millennial high school movie, with one of the most meme-able scripts of all time. Cady Heron (Lindsay Lohan) and Regina George (Rachel McAdams) are far from naive or passive teenagers. These girls are smart, cunning, and quick to navigate beauty ideals, female competition, and the competing pressures of purity and sexiness. When Regina steals the guy Cady likes, Cady plans revenge that may just make her forget her real identity.
Stream "Mean Girls" on Paramount Plus or Amazon Prime Video with a Paramount Plus subscription.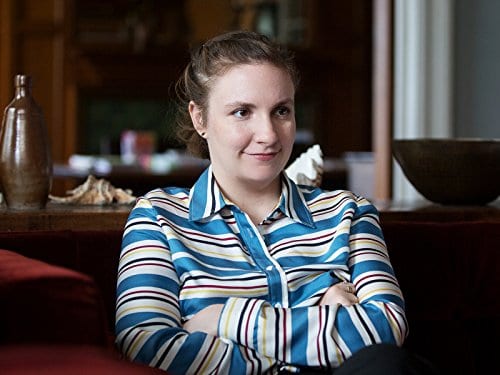 A millennial phenomenon as soon as it premiered, "Girls" was different from anything TV had seen before. The main characters — four 20-something single girls in New York — look like real girls rather than supermodels. They're awkward and annoying, make bad decisions, hurt each other, and are sometimes downright unlikeable, which makes them some of the most real characters on TV and shows a generation that feels inadequate in the face of a changing society.
Stream "Girls" on Hulu and Max.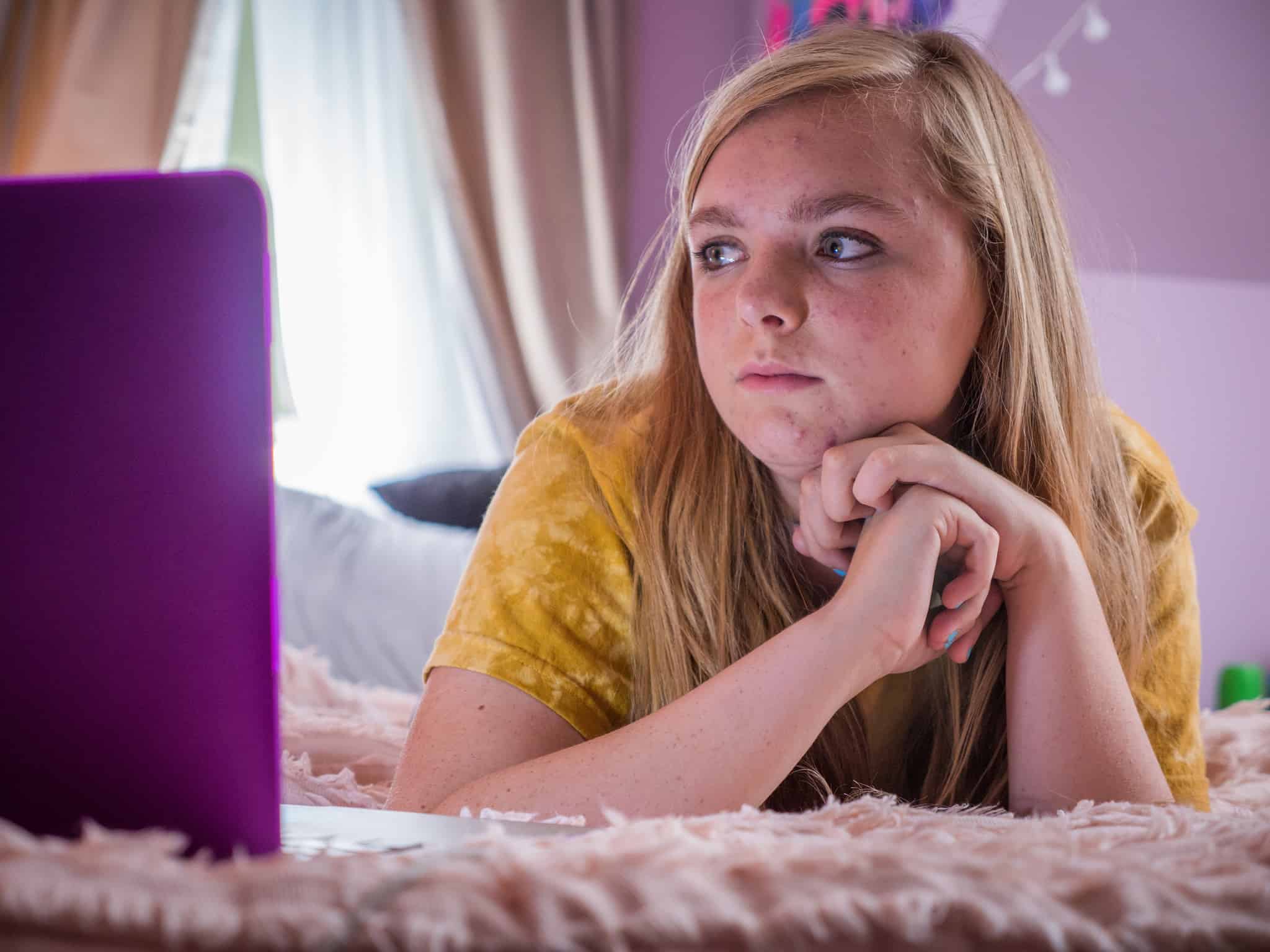 Bo Burnham's critically acclaimed film "Eighth Grade" captures the experience of the portion of Gen Z that can't remember a time before social media. The main character, shy 13-year-old Kayla (Elsie Fisher), experiences her whole life through the lens of Instagram, YouTube, and Snapchat, and there's a stark difference between her online persona and her real life as an awkward teenager. The film doesn't judge Kayla and her peers but portrays them doing their best in an incomprehensible digital world.
Watch "Eighth Grade" on Hulu and Amazon Prime Video with a SHOWTIME subscription.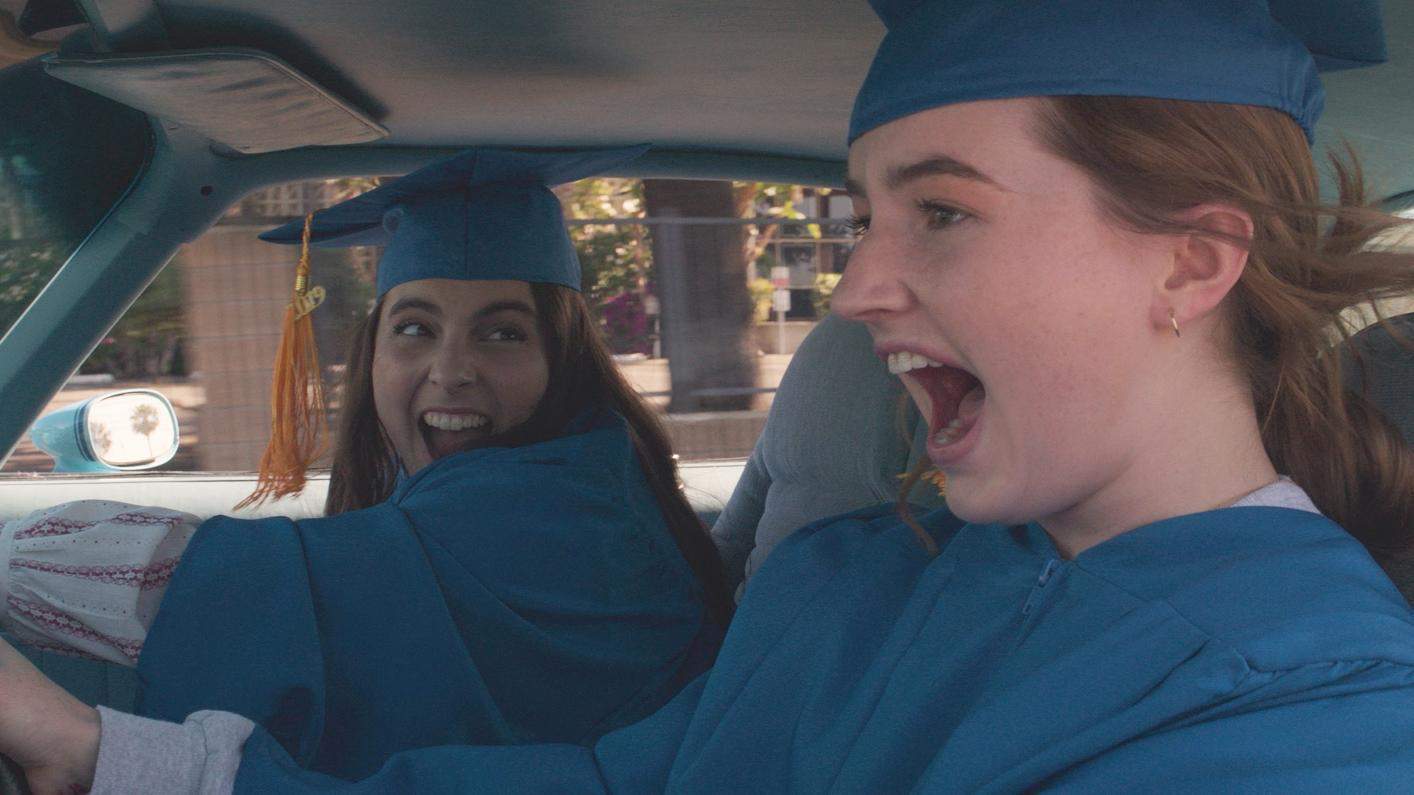 High school seniors Amy (Kaitlyn Dever) and Molly (Beanie Feldstein) have excellent grades and extracurriculars but feel they have done only what's expected of them instead of really living during their time as high schoolers. They set out to break the rules, have fun, and experience as much as possible before graduation. High school seniors of every generation have wanted to go out with a bang, but Gen Z can relate to many of the scenarios and dialogue in the film.
A smart and original comedy for Gen Z, "Booksmart" is available on Hulu.
'Euphoria' (2019 to Present)
"Euphoria" is a Gen Z coming-of-age story that surpasses the cultural phenomenon of "Girls."  It's the relatable and heartbreaking story of teenage drug addict Rue (Zendaya) and her high school peers as they navigate identity, family, sex, friendships, mental illness, and the online world. It sometimes hits a little too close to home, but viewers will find something of themselves in each of the complex and humane characters.
"Euphoria" is on Hulu with a Max add-on.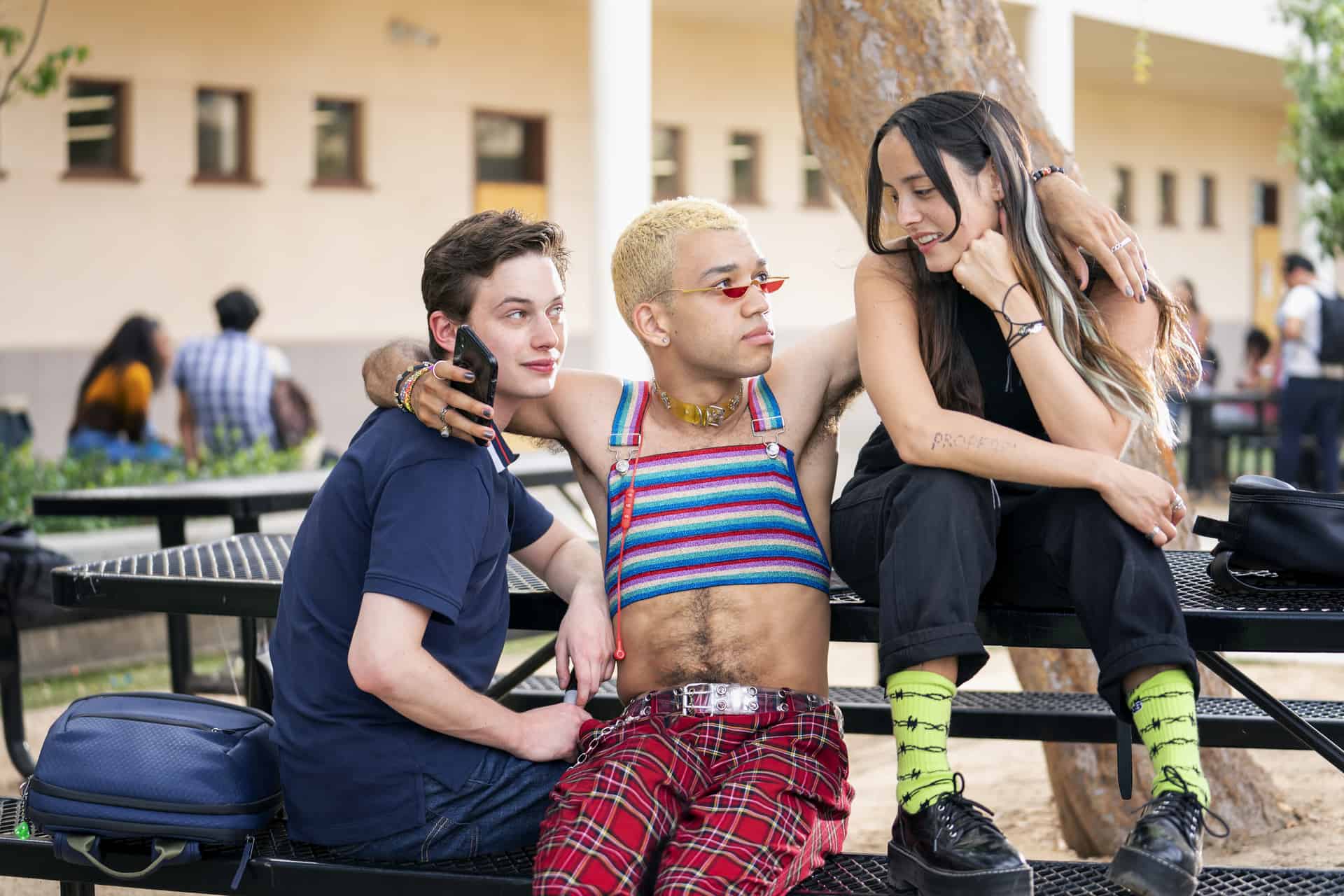 "Generation" is hardly the first TV series to portray the secret lives of teenagers, but it does it very well. A group of high schoolers in Orange County, California, explores their sexuality and tests the boundaries of their conservative community. The show explores sexual identity, activism, conservatism, class division, and religion from the perspective of normal, everyday Gen Z kids.
The series got canceled after one season, but "Generation" is still available to stream on Max.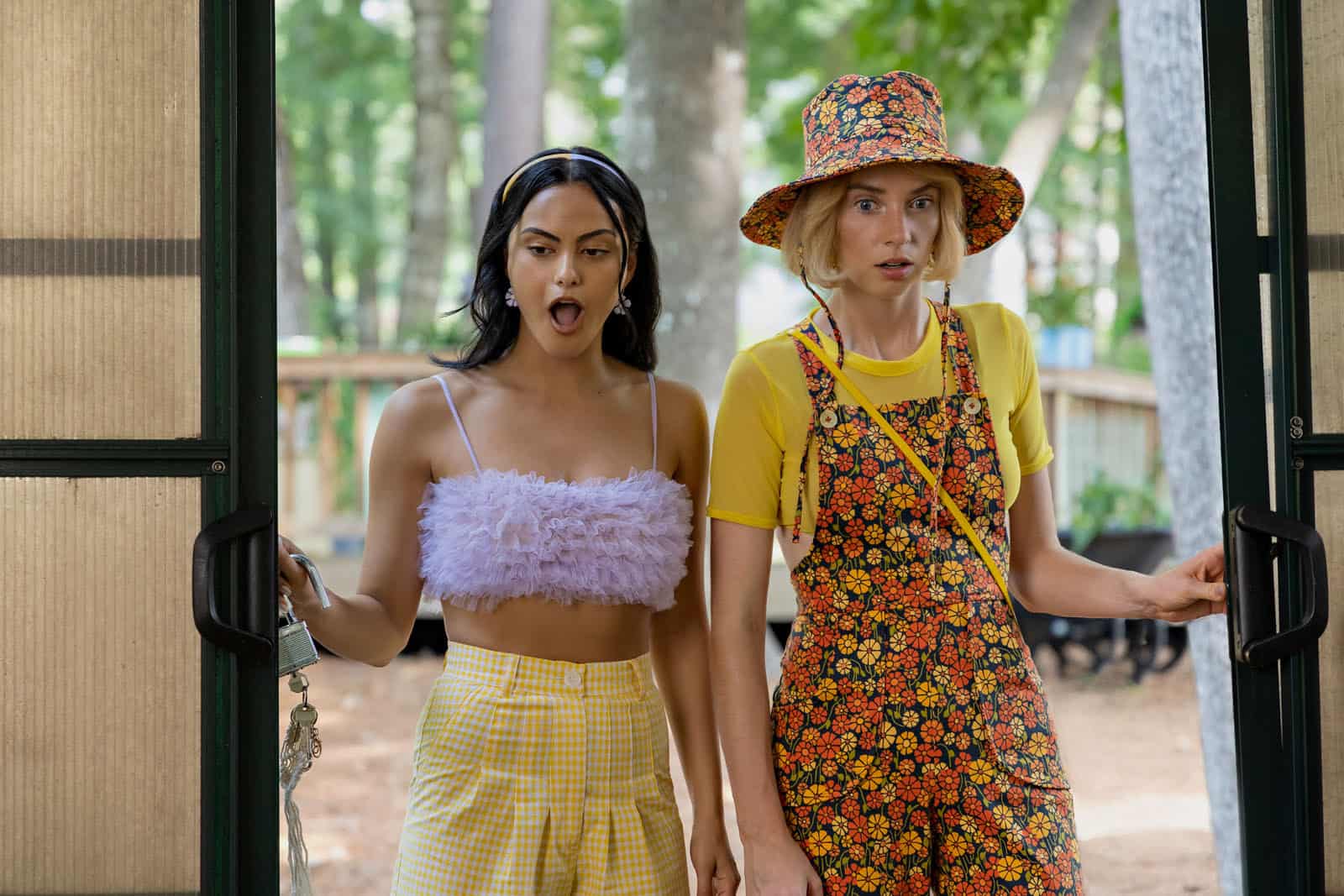 With popularity comes bullying in high school, and "Do Revenge" reveals just how far people will go to be the last one standing. Drea has a black cloud hanging over her after her boyfriend shared her sex tape with everyone at their school. Meanwhile, Eleanor has transferred to the same school after the girl she kissed at summer camp spread rumors about her far and wide. Neither of them can get revenge for their tainted reputations on their own, so they decide to go after each other's bullies.
Full of plot twists, references to classic millennial and Gen Z movies, and killer outfits, "Do Revenge" is available on Netflix.
'Heartbreak High' (2022 to Present)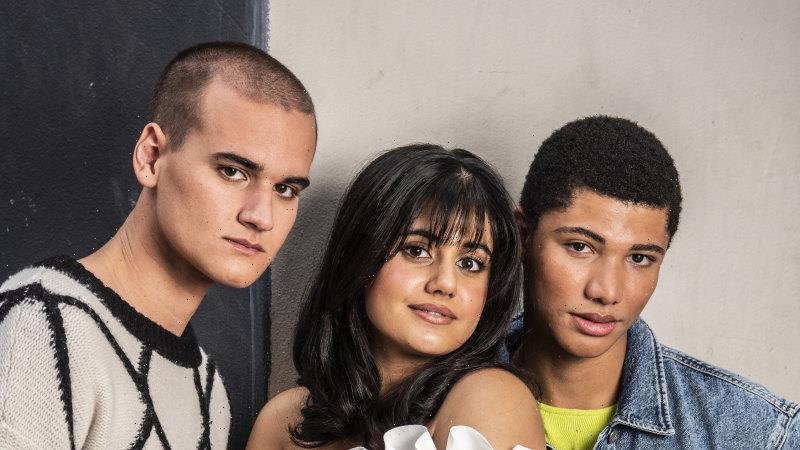 This witty reboot of a beloved Australian TV show from the 1990s revisits a classic millennial story in the Gen Z era. "Heartbreak High" follows the lives of students at Hartley High in Sydney as they navigate racial tensions, societal restrictions, and teen romance. When a map of the student's sexual exploits is discovered on a school wall, tensions run high between the map's authors, school staff, and the rest of the student body.
If you're looking for an unapologetic teen story with a diverse cast, stream "Heartbreak High" on Netflix.