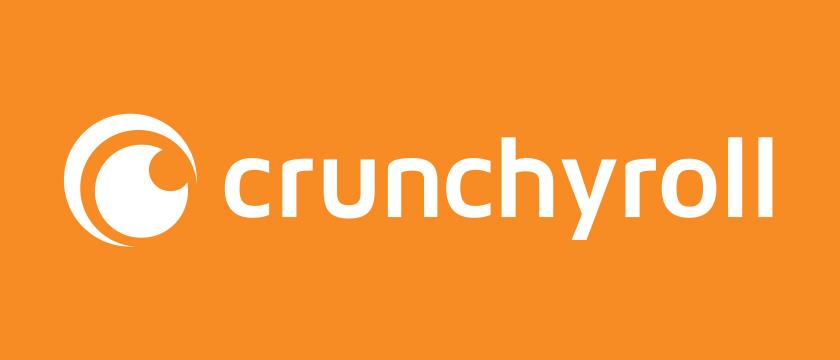 The streaming wars are still going, but the situation has mostly settled. You go to Netflix for the movies, Hulu for the Halloween spirit, HBO for the best shows, and Disney Plus for Marvel and Star Wars content. But anime? Other networks stream a limited selection of anime titles, but they pale in comparison to Crunchyroll's offerings.
Crunchyroll has been in the streaming game as long as anyone, betting on anime back when Toonami was the only place most people could watch it. Crunchyroll is now not only the best place to watch both new and classic anime, but it's also the only place. After Sony purchased Crunchyroll last year, it merged Funimation into Crunchyroll. Funimation is still around, but its days are numbered since it no longer gets new series.
Crunchyroll deserves another look as the platform enters a new era of ownership and grows larger than ever. With a free, ad-supported tier that's been largely cut back and multiple paid subscription tiers, is Crunchyroll worth it? Our review will tell you everything you need to know.
User Experience
With over 1,000 anime series on the platform, looking for something to watch can be a little overwhelming. Crunchyroll has an expansive library of anime titles, ranging from modern hits to classics from the '90s. The large selection of content is easy enough to navigate though. Crunchyroll does a good job of sorting its content so you can easily find something to watch.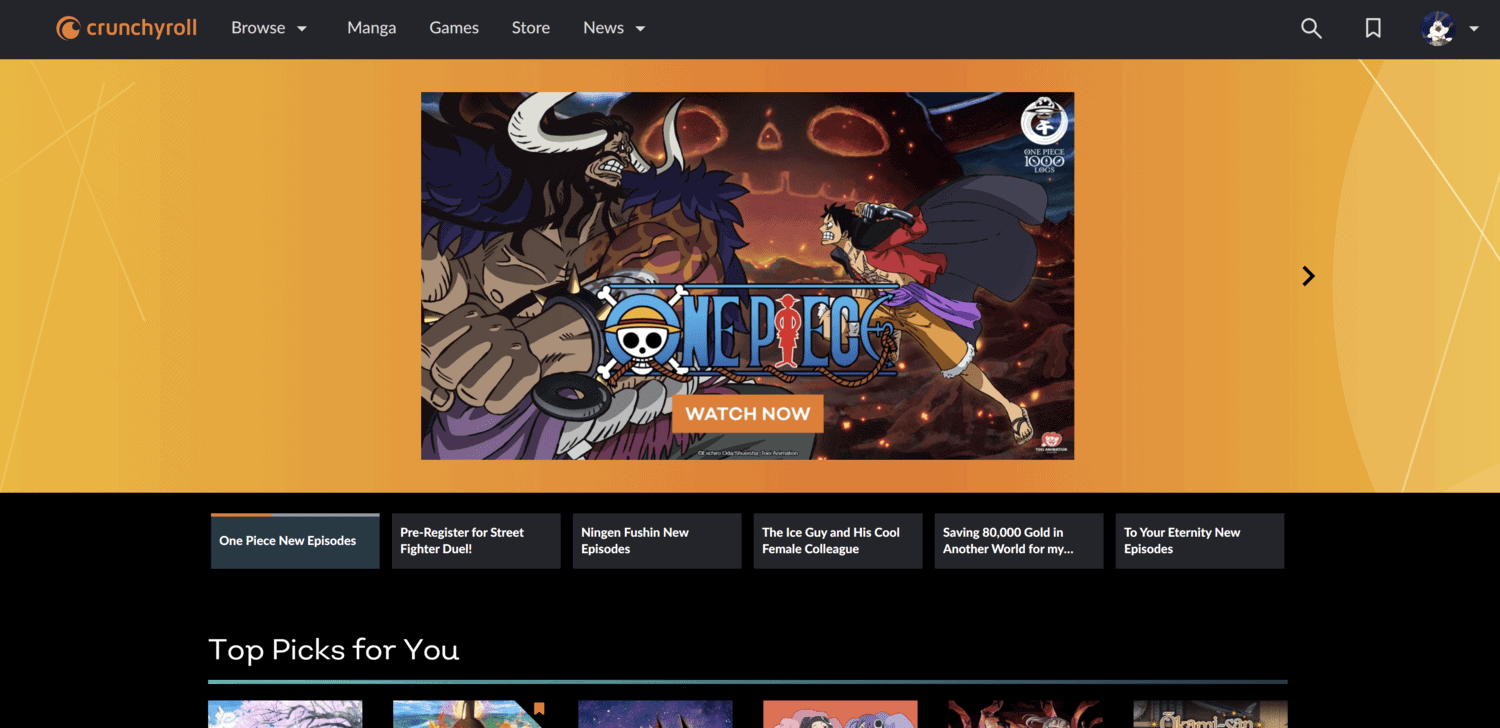 One of the best places to experience Crunchyroll is on a desktop browser, especially after it was updated a couple years ago. As soon as you enter Crunchyroll, you're greeted by a carousel banner touting both new and popular series. Below that are the categories, which are your guide to finding something new to watch.
The Top Picks for You category is the first one you'll see after you log in. It adapts to your tastes, recommending better picks as you watch more anime and informing the recommendation algorithm. I'm often recommended series I wouldn't have found on my own. Other categories, such as Most Popular and Just Updated on Crunchyroll, are better for staying up to date with the latest titles.
In addition to searching for new shows on the home page, Crunchyroll has a robust categorization menu that groups shows by release date, popularity, or genre. The genre section includes 15 categories, ranging from sci-fi and romance to seinen and shojo. In the browsing menu, you can also find Crunchyroll's release calendar and simulcast season, which give you a high-level view of what's on the horizon. Crunchyroll is primarily known for its anime offerings, but you can also read manga, shop for exclusive anime merch, or catch up on the latest anime news.
The Crunchyroll search functionality got a few updates of its own. When you search, the website breaks down the term by top results, series, movies, and episodes. If you search for "mecha," for example, you would see relevant mecha anime in the top results, series, and movie sections. The episode section takes things more literally, showing you episodes that explicitly mention "mecha" in the title. Apart from the top results section, every other section can be expanded.
The Crunchylist feature is also relatively new, and it's one of the best features on the site. Unlike the watchlist, which is more general, Crunchylists are custom-named lists that act as more specific watchlists. It's a feature I wish every streaming service supported. My Netflix watchlist is so long that it takes minutes to get through, burying older shows so far back that I might never see them again. With a Crunchylist, you can put together smaller, more focused lists based on genre, mood, anime studio, or other criteria.
Crunchyroll on Mobile and Other Apps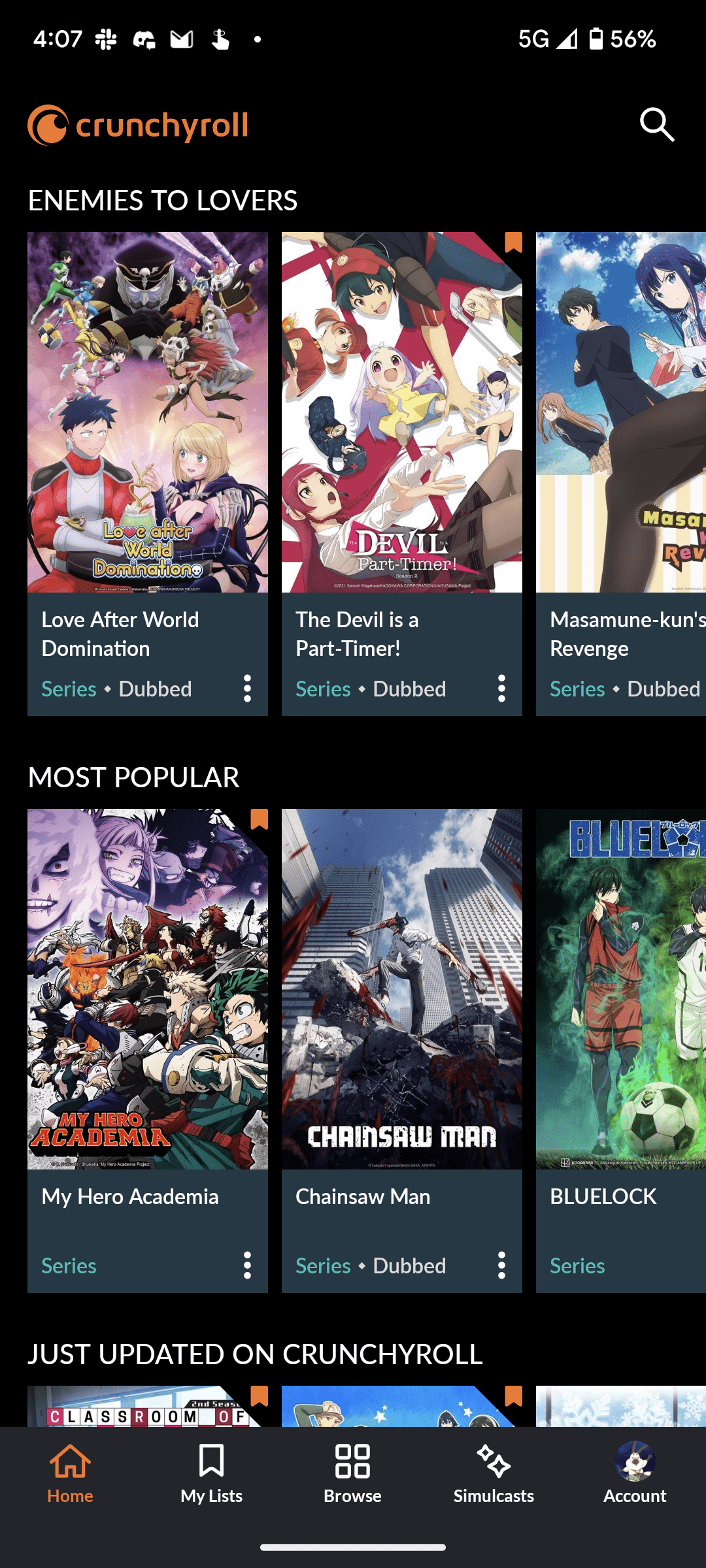 Crunchyroll is available on most platforms and operating systems. Each app's functionality varies slightly from platform to platform, but the experience is mostly the same. Crunchyroll's phone and tablet apps are most similar to the browser experience. You can expect a similar home page, browsing, and search results page. The home and search pages on the mobile app look exactly like the ones on the desktop browser, albeit in a more compact form.
One advantage of using the mobile app is offline viewing, which lets you download episodes to your mobile device. The service is great when you're traveling or have limited access to high-speed internet. The catch is that it's only offered with the two priciest subscription tiers.
The mobile apps, however, are not one-for-one recreations of Crunchyroll's desktop browser version. You can't access the news, shop, or manga sections offered on the website. For news, you'll have to visit the website via your phone or tablet's browser, and the same goes for the shop. As for the manga, you can download a separate app, Manga by Crunchyroll, from the Apple or Google app stores.
I mainly watch Crunchyroll via the Apple TV app, which is not as good as the browser or mobile app versions. The home page offers categories and quick access to my watchlist and recently watched content, but the search and browsing features are not as intuitive. The Apple TV app also doesn't offer access to the Crunchylists feature. Aside from those differences, the Crunchyroll Apple TV app works fine. I haven't had significant issues with crashing, slow-loading content, or anything I would consider a deal breaker. It's worth noting, however, that I have a newer Apple TV 4K, and older Apple TVs are no longer supported. That means you won't be able to watch Crunchyroll if you own a first-, second-, or third-generation Apple TV.
Content Available on Crunchyroll
The most talked about series in recent years, such as "Demon Slayer," "Jujutsu Kaisen," "Chainsaw Man," "My Hero Academia," and "Attack on Titan" are now available only on Crunchyroll.
You may find "Demon Slayer" on Netflix, but the series airs first on Crunchyroll as a simulcast. Simulcast series debut on Crunchyroll the same day as they debut in Japan. Simulcast shows are a leading reason you may want a premium subscription, since they provide access to new episodes almost instantly.
Simulcast episodes air with subtitles, which anime fans are used to. If you prefer to watch anime dubbed, however, a majority of shows air English-dubbed versions a few weeks after the initial episode debut. On the desktop and mobile versions, you can easily switch between subbed and dubbed versions of a show. Simply click the gear icon while watching an episode, which brings up a menu with audio and subtitle options.
Anime series make up a bulk of Crunchyroll's library, and anime films make up the rest. "Demon Slayer: Mugen Train" and "Jujutsu Kaisen 0," which both had successful theatrical releases recently, are available on Crunchyroll. There are a handful of live-action movies on the platform as well, but they're not as easy to find.
Streaming Quality
In my experience, Crunchyroll has always performed well. I have a speedy Google Webpass Gigabit connection, but the app does well over 5G as long as you have a stable connection. If you don't, access to offline content makes up for it. The app may take a few seconds to load an episode on a slower or spotty wireless data connection, but it's nothing extreme.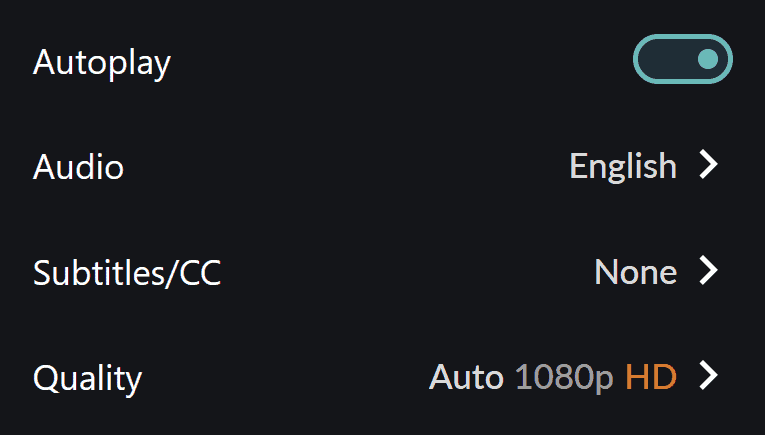 With the option to watch in standard or high definition, you can always choose a lower resolution, such as 480p, to expedite the loading. You can even go as low as 360p or 240p. The drop in resolution is barely noticeable on smaller displays. The platform will automatically choose the streaming quality, but you can also set it manually. High-definition resolution is offered in 720p and 1080p, but 4K is not available.
Devices and Platforms
Listing which devices and platforms Crunchyroll isn't available on would be easier. In addition to the desktop browser and mobile apps, the Crunchyroll app is available on a variety of streaming devices.
Amazon Fire TV
Apple TV
Chromecast with Google TV
PlayStation 4 and 5
Roku
TVs with Android TV
Xbox One, Series X | S
How Much Does Crunchyroll Cost?
| Plan | Price | Details |
| --- | --- | --- |
| Free with ads | $0 | You'll need to make a free account to access it. The free tier no longer offers new episodes with ads, only older episodes. |
| Fan | $7.99 per month | Unlimited access to titles with no ads, simulcasts, and manga. Only one device is allowed to stream at a time. |
| Mega Fan | $9.99 per month | Everything above, plus offline viewing, simultaneous streaming on up to four devices, and store discounts. |
| Ultimate Fan | $14.99 per month | Streaming on up to 6 devices, more store discounts, an annual swag bag, and access to exclusive collectibles. |
The Verdict
With no real options to watch anime on network or cable TV, Crunchyroll is the best choice for streaming anime. Other streaming providers may offer anime, but a lack of new releases means you can't stay current.
Crunchyroll, which is available on basically every modern device, is an easy recommendation if you're an anime fan. The large library of titles, access to new releases an hour after debuting in Japan, and an affordable premium subscription tier make Crunchyroll the best place to watch anime.