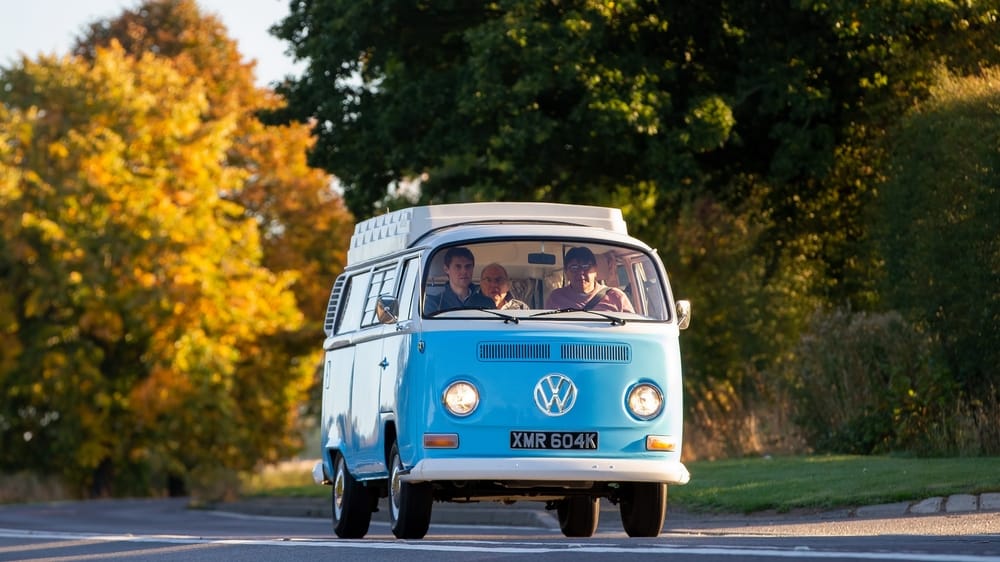 You've got itchy feet and it's time to hit the road, but not without your streaming content! Canceling your cable subscription gives you incredible savings, as well as the freedom to take your movies and TV shows with you on the go with great content from streaming services.
Want some movies and shows to inspire your next big trip? We've got you covered. These road-trip and travel-themed recommendations will have you laughing, crying, and learning something new all the way down the highway.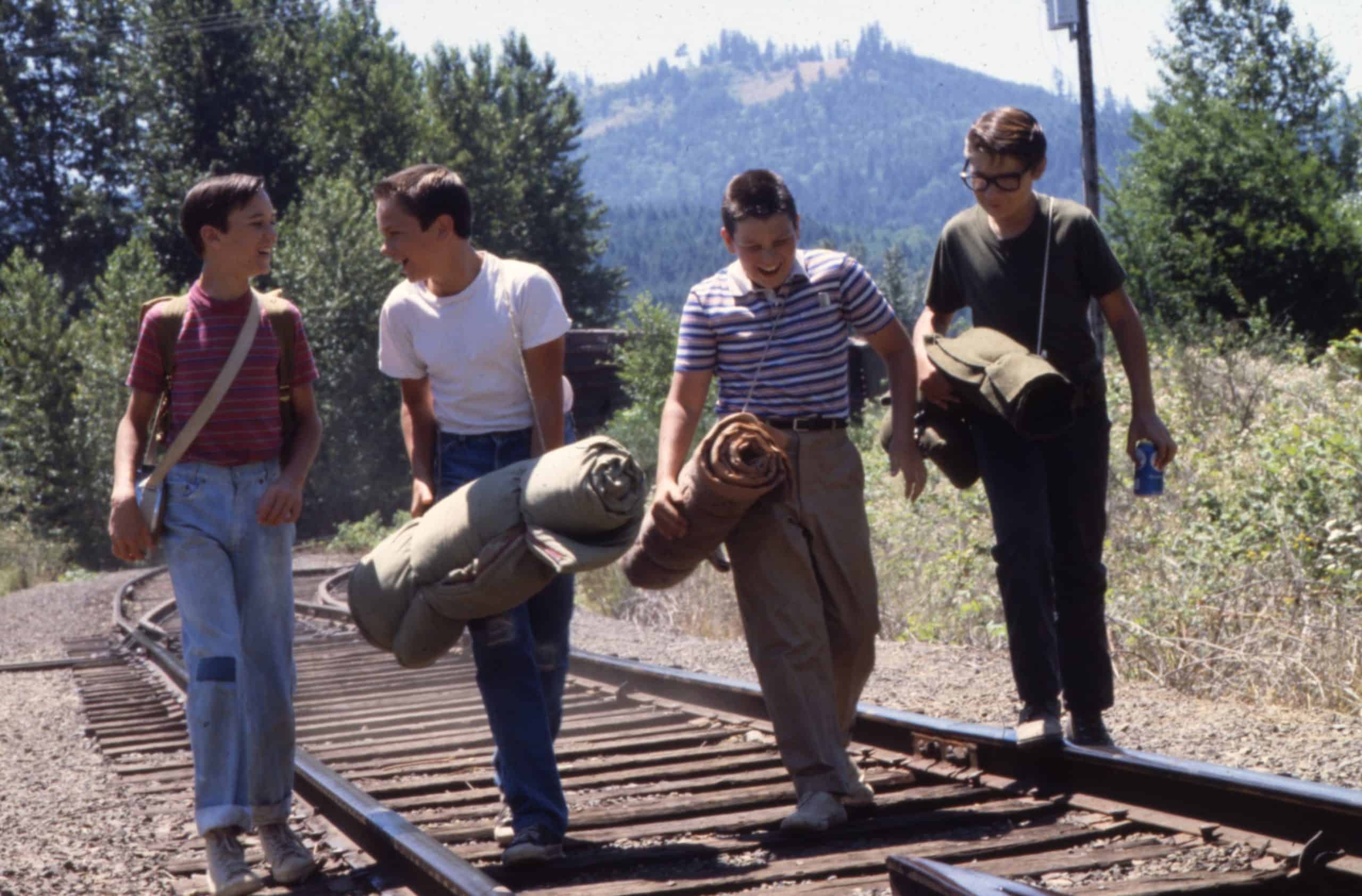 When 12-year-old Gordie (Wil Wheaton) hears about a murder in his local area, he and his three best friends decide to investigate. In "Stand by Me," the boys set out on foot to find the body. While doing so, they are forced to grow up faster and lean on each other as they come across different events. This is a beautiful tale of friendship, the loss of innocence, and a journey that changes the characters forever.
"Stand by Me" is streaming on Philo.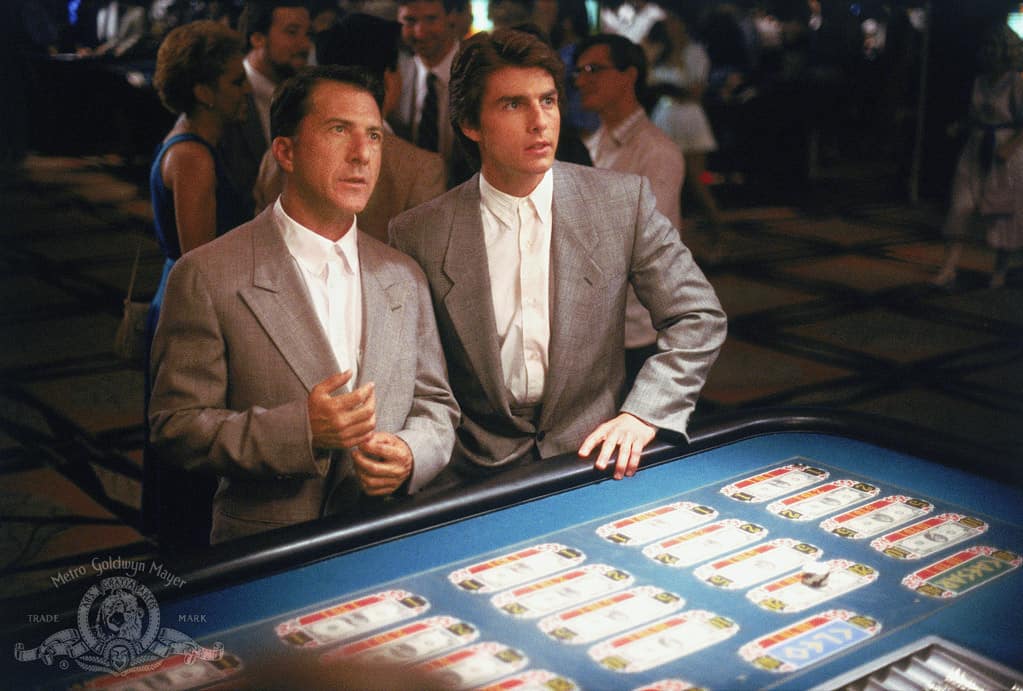 In "Rain Main," selfish hustler Charlie Babbitt (Tom Cruise) is in deep financial straits. This makes it tough when his father dies and leaves his multi-million-dollar fortune to Charlie's previously unknown autistic brother, Raymond (Dustin Hoffman). Seeking Raymond's money, Charlie takes him out of the mental institution he calls home and on a road trip across the country. But getting close to someone who's different may be just the lesson Charlie needs to be able to love and forgive.
Stream "Rain Man" on Max.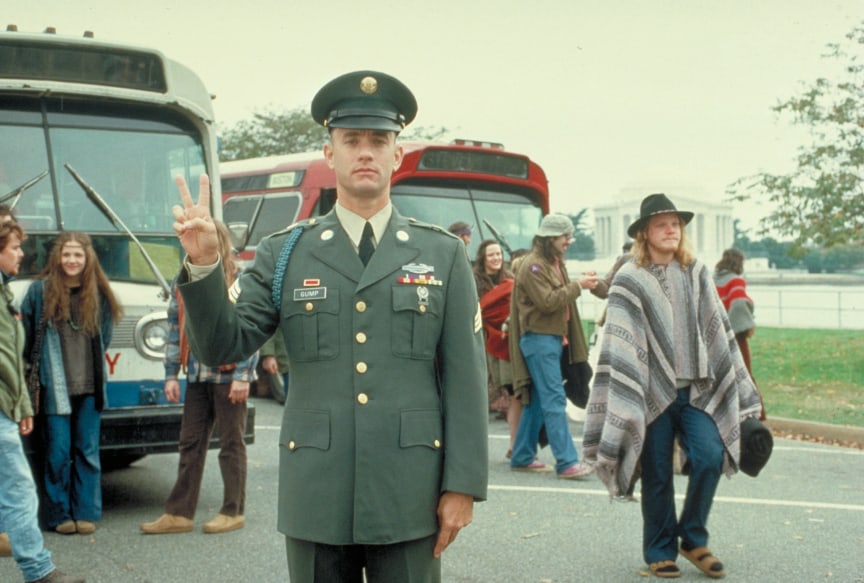 "Forrest Gump" is the epic and far-reaching tale of the life of a mentally impaired, wholesome man from Alabama. Despite his disabilities, Forrest (Tom Hanks) becomes a college football star, fights in Vietnam, captains a shrimp boat, runs across the country, and more. Forrest's uncomprehending innocence provides a snapshot of 20th-century America from the outside looking in. His unwavering optimism and love for those he holds dear earn Forrest his place as one of cinema's all-time favorite characters.
Stream "Forrest Gump" on Amazon Prime Video with a Paramount Plus subscription.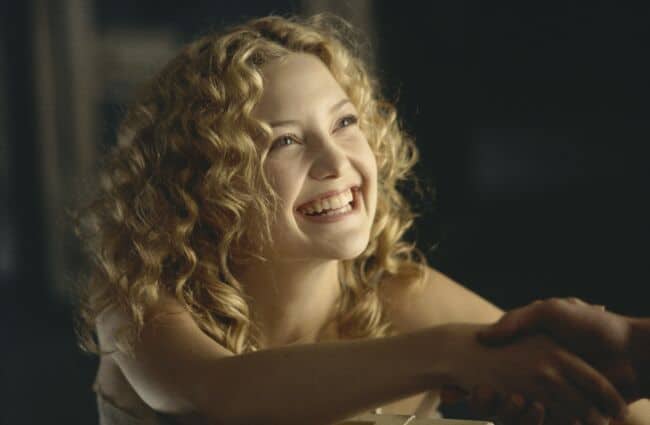 Fourteen-year-old William Miller (Patrick Fugit) is an advanced student who struggles to fit in thanks to his strict mother. Dreaming of becoming a rock journalist, he manages to talk his way into a gig with Rolling Stone, covering the band Clearwater on the road. Dodging his mother, William finds friends in the band's groupies, including the beautiful Penny Lane (Kate Hudson), who's also lying about her age to stay on tour. Thrown into a world of sex, drugs, and rock 'n' roll, the teens grow up fast and find out their true identities along the way.
Stream "Almost Famous" on Amazon Prime Video with a SHOWTIME subscription.
'The Amazing Race' (2001 - Present)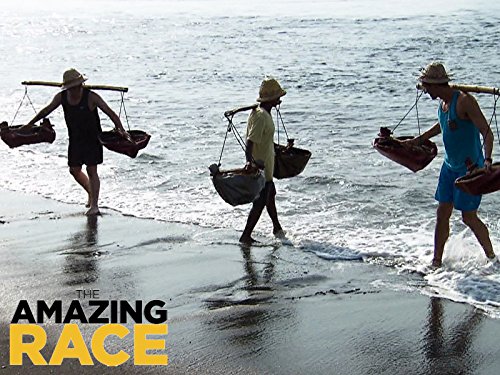 "The Amazing Race" is an all-time classic reality competition show and a 10-time Emmy Award winner. Teams of two race around the world while following clues, navigating foreign lands, completing challenges, and finding the quickest travel options with the show's limited budget. The first team to complete the race receives a $1 million prize. This is a fast-paced and fun series to inspire your next great adventure.
Stream "The Amazing Race" on Hulu + Live TV.
'Long Way Round' (2004 - 2010)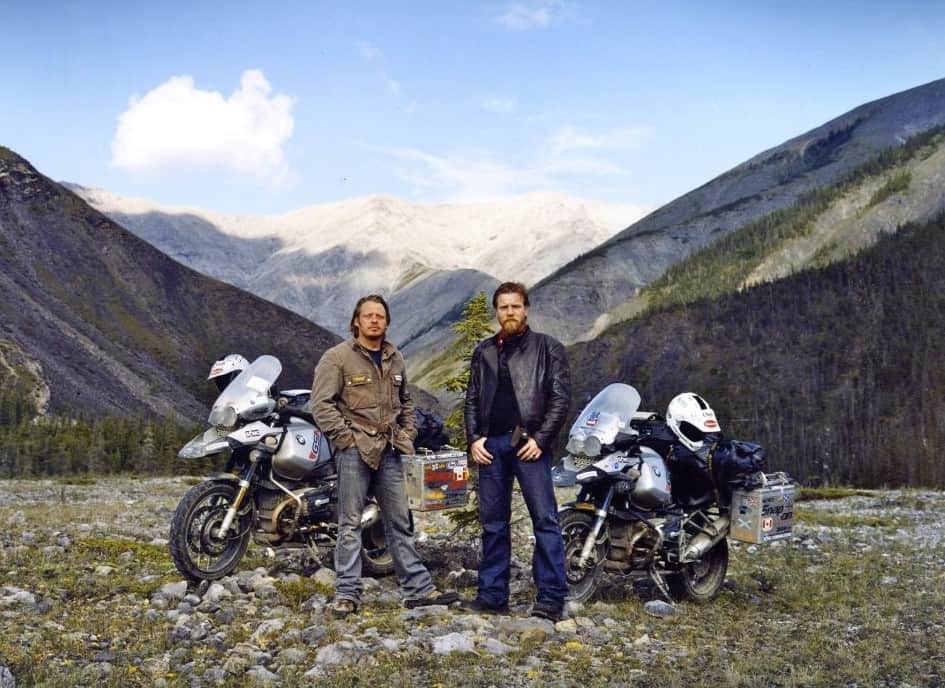 Join acclaimed actor Ewan McGregor and British TV presenter Charley Boorman on the trip of a lifetime. The pair take their motorcycles overland from London to New York, traversing Europe, Central Asia, Mongolia, Canada, and the U.S. on their epic journey. "Long Way Round" is a charismatic and educational look into the cultural differences, sights, and landmarks encountered on the men's trip.
Stream it now on Apple TV Plus.
'Little Miss Sunshine' (2006)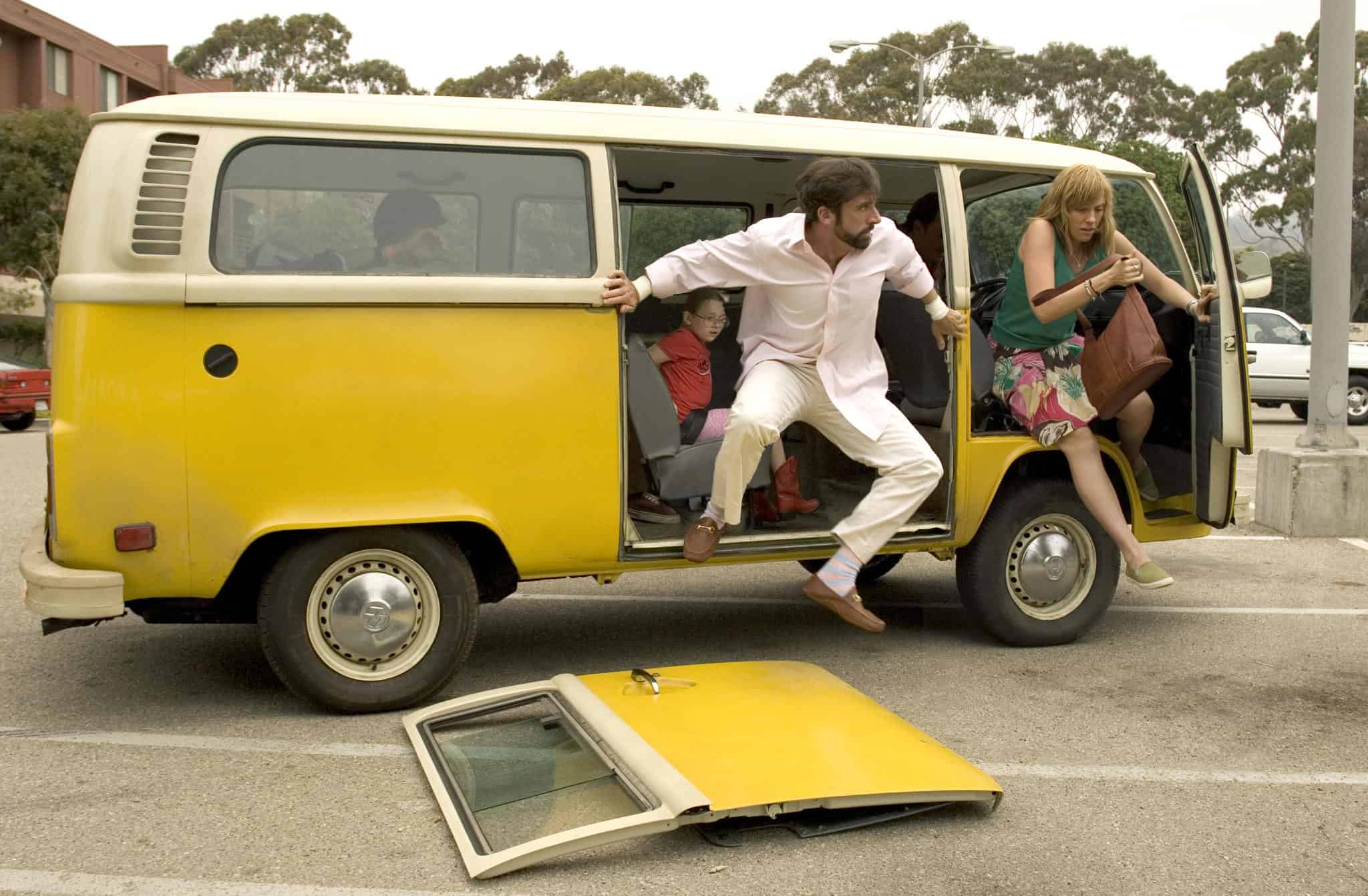 Olive Hoover (Abigail Breslin) is an odd but endearing child from a quirky and dysfunctional family. When Olive decides to enter a beauty pageant in California, the entire family undertakes an 800-mile road trip in their yellow VW Microbus. Family tensions run high until everyone remembers they're supporters letting Olive do the highly competitive and over-sexualized pageant "her way."
An offbeat comedy for the ages, "Little Miss Sunshine" is available to stream on Max.
'The Riches' (2007 - 2008)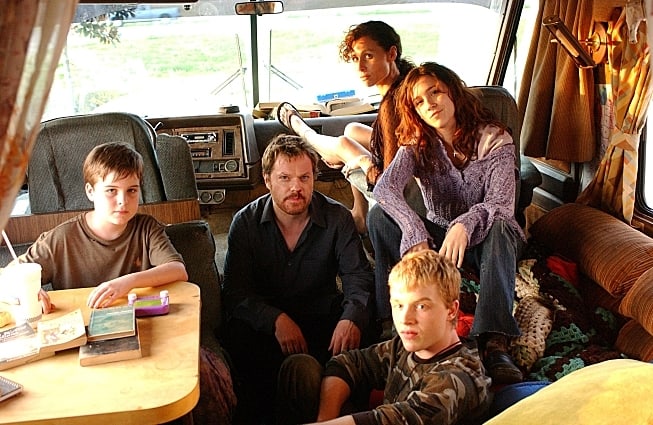 In "The Riches," the Malloys are no ordinary American family. They're descendants of Irish Travellers who live a nomadic life in their RV, conning, stealing, and camping alongside other gypsy families. When their RV is involved in an accident that kills a wealthy couple called the Riches, the family decides to steal their identities and move into the Riches' gated community in their place.
An entertaining and educational look at the Irish Traveller community in the U.S., "The Riches" is streaming on Hulu.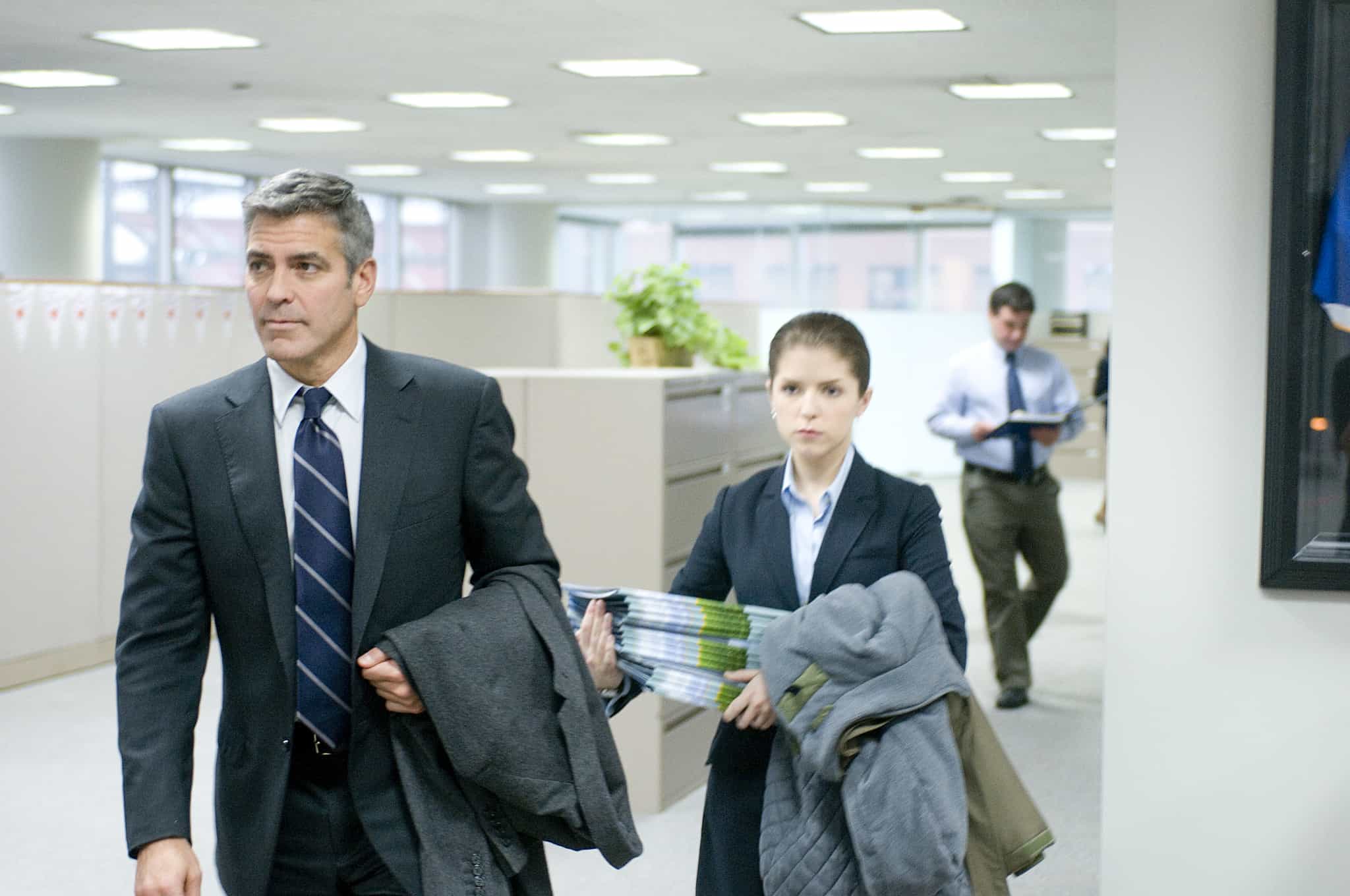 Ryan Bingham (George Clooney) works for an HR company where he flies all over the country, firing employees for busy bosses. He's into the jet-set lifestyle and never wants to be tied down by possessions or relationships. When his ambitious 23-year-old co-worker, Natalie Keener (Anna Kendrick), suggests they fire people by video call, Ryan is at risk of losing his lifestyle. He takes Natalie with him on his travels to show her why a video call is too impersonal for their job. She's constantly questioning his philosophies, which forces each of them to do some introspection and decide what they really believe in.
Stream "Up in the Air" on Netflix or Amazon Prime Video with a Paramount Plus subscription.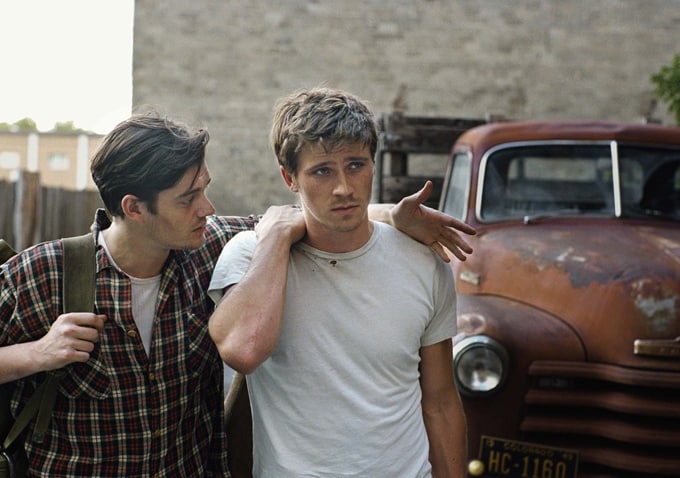 Based on the autobiographical classic work of beat literature by Jack Kerouac, "On the Road" gives a glimpse into the freewheelin' lives of some of America's most beloved literary figures. Young intellectual writer Sal Paradise (Sam Riley) has his life turned upside down by his meeting with firecracker Dean Moriarty (Garrett Hedlund) and Moriarty's 16-year-old wife, Marylou (Kristen Stewart). Sal takes off on a cross-country road trip with them as the trio search for freedom from conformity and a pure, unadulterated experience.
Watch "On The Road" on Paramount Plus with a SHOWTIME add-on.
'Emily in Paris' (2020 - Present)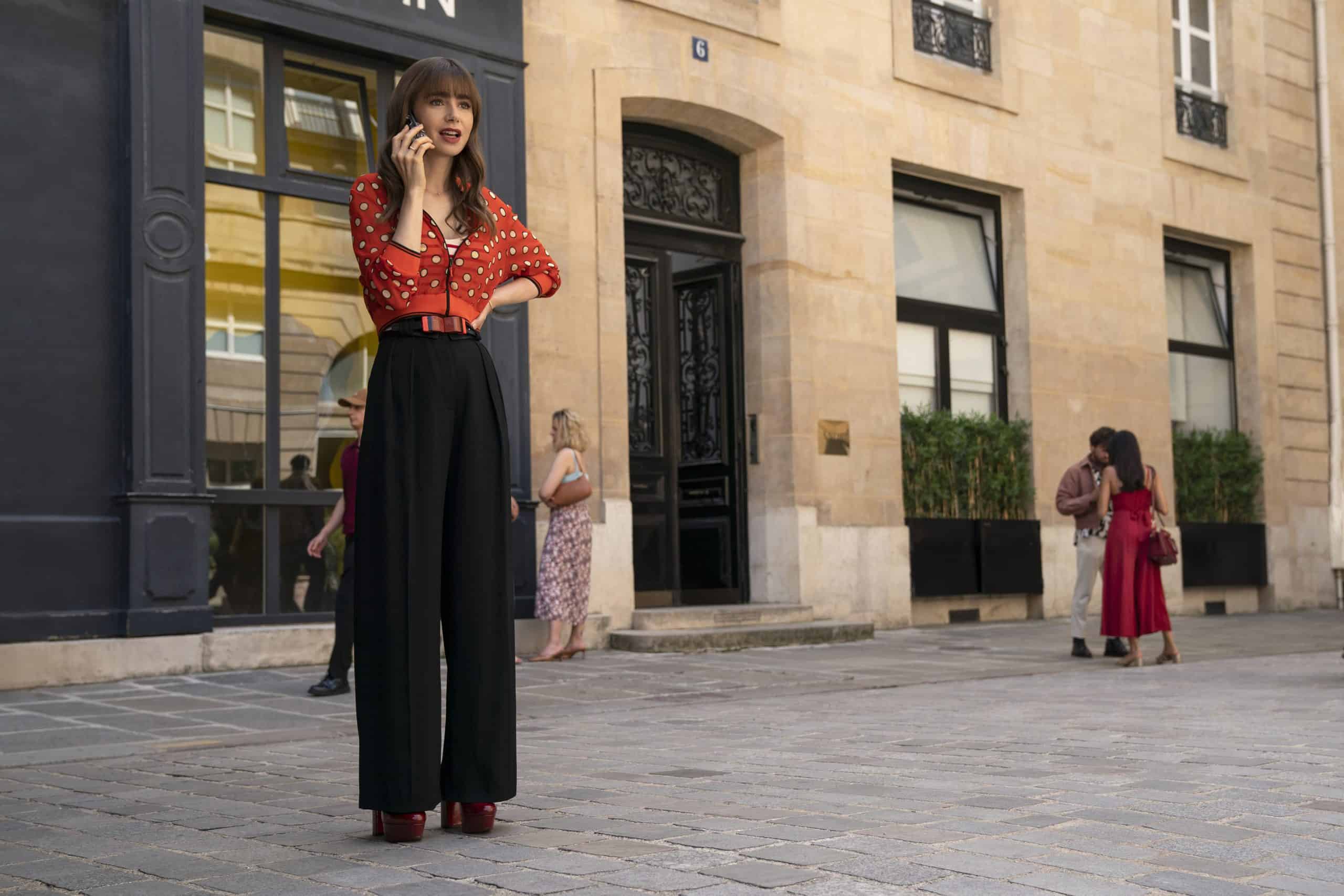 "Emily in Paris" is sure to give you that itch to jet to Europe. Emily Cooper (Lily Collins) is a young marketing consultant who replaces her more experienced boss last minute on an overseas post in Paris. Emily collects friends from around the world as she navigates the cultural differences and biases pitted against her as an American abroad and a young woman in business.
Grab some red wine and brie, and have your own European experience from the comfort of your home by watching "Emily in Paris" on Netflix.