YouTube TV vs Disney Plus
Last updated: April 6, 2023

Starts at $72.99/mo
vs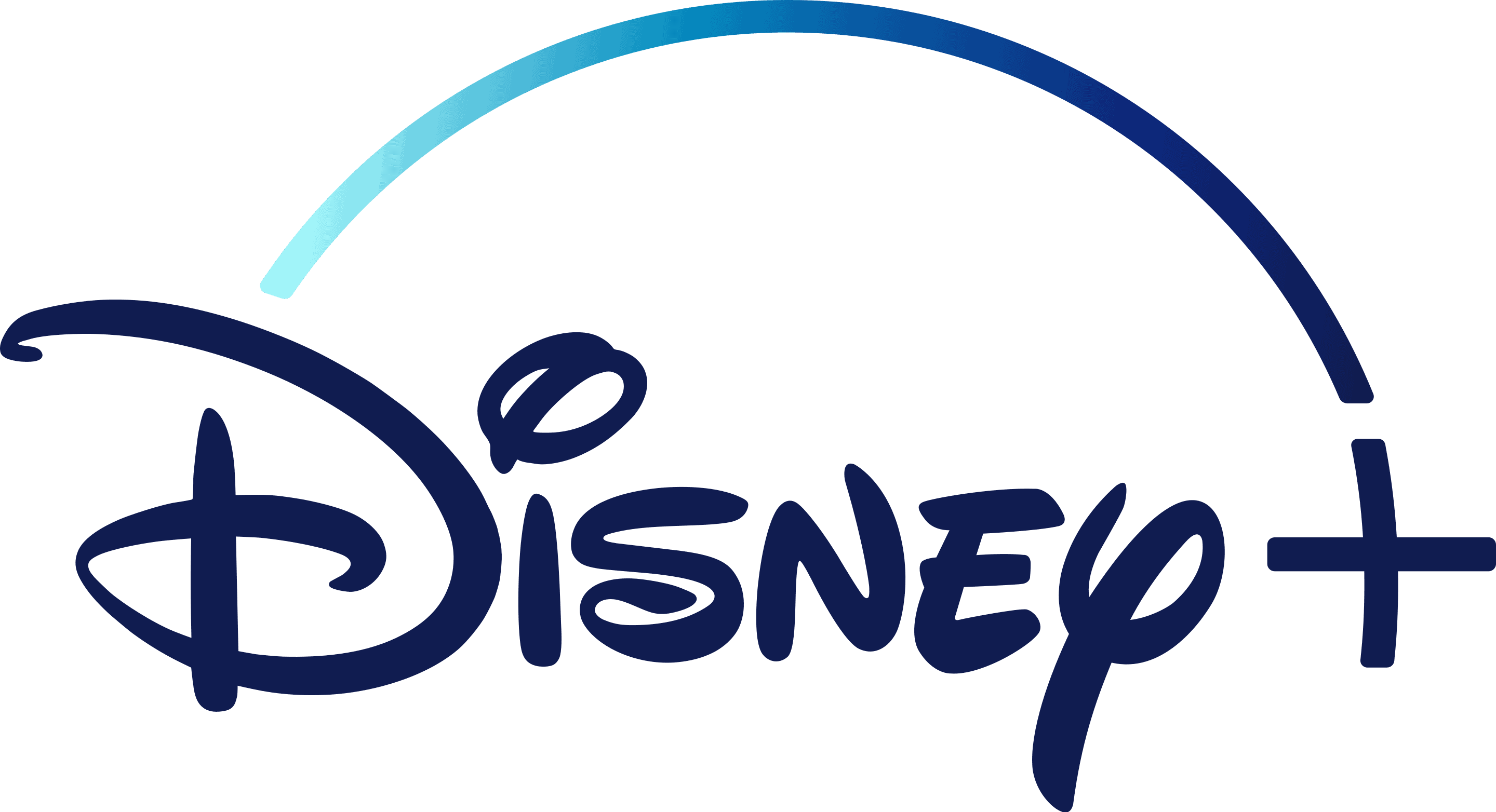 Starts at $7.99/mo
We all know that streaming services are helping to kill cable. But when we talk about "streaming services," we're not just talking about one sort of service. From Netflix to Sling TV, there are a ton of different kinds of streaming services out there. Some will let you watch live baseball games, and nothing else. Some give you on-demand content that you can play whenever you want, and others give you live TV channels just like cable used to. With that in mind, let's talk about two streaming services that we really like: Disney+ and YouTube TV. If we're going to pit these two against each other in a Disney+ vs. YouTube TV battle, we'll need to figure out how and why they're different. Below, we'll cover the basics and help you see which of these services might be a better fit for you.
Disney+: All the Disney movies and TV shows you want, on-demand!
Pros
Watch what you want whenever you want to
Includes Marvel Studios movies, Star Wars movies, and other Disney-owned properties
Includes original content like The Mandalorian
Very affordable
Cons
Smaller catalog of movies and TV shows than some competitors
Only includes content from Disney and Disney-owned sub-brands
No live streaming
YouTube TV: YouTube's streaming version of cable TV
Pros
Live TV that feels like cable or satellite
Premium add-ons available
Live TV rewind and DVR features
Includes YouTube original content
Cons
Like other live streaming services, it costs more than on-demand alternatives
No way to customize your channel list or bundle
What's the Difference Between Disney+ and YouTube TV?
If you're deciding between Disney+ and YouTube TV, you're really deciding between two totally different sorts of services. Both of these services charge a monthly subscription fee and stream videos online, but that's where the major similarities end. The big difference between these two services is that Disney+ is full of on-demand content, while YouTube TV focuses on live streaming channels. Let's take a closer look.
First, let's talk about Disney+. Disney+ is a "subscription video on demand" service, which basically just means it works the way that Netflix does: You pay a monthly fee, and you can open up the Disney+ app and watch whatever Disney+ movies or TV show episodes you want, whenever you want to. You can play and pause everything on-demand, and nothing is being broadcast live.
YouTube TV is very different. It's a live TV "multichannel" streaming service. That just means that it offers multiple live TV channels — a lot like cable does, really. YouTube TV is basically just a new and improved version of cable or satellite. It tries to beat the old-school competition by trimming the fat off of cable's bloated channel bundles (slimmer bundles like YouTube TV's are sometimes called "skinny bundles"), and it keeps prices lower than cable can match. YouTube TV is also more convenient than cable because it's a streaming service that you can watch just about anywhere on all sorts of different devices, from your big-screen smart TV to your iPhone.
In short, Disney+ gives you a menu of on-demand movies and TV shows, and YouTube TV gives you a cable-like experience complete with channel surfing and live sports.
What Can You Watch on Disney+ vs. YouTube TV?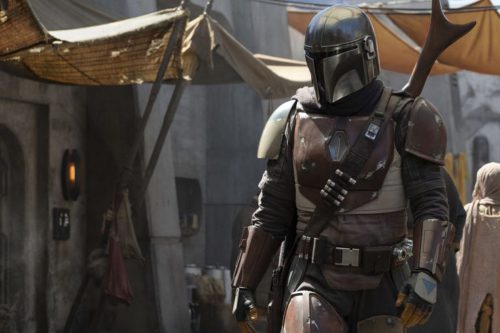 We talked a bit about this above, but the major difference between what you can watch on these services comes down to the way you watch them. One service (YouTube TV) offers live TV channels, and the other (Disney+) gives you on-demand content!
Still, it's worth talking a bit more about what shows and movies end up being available on each service. With Disney+, the content is all about Disney and its sub-brands. Thanks to some high-profile media mergers, those sub-brands are big deals: The Disney+ streaming catalog includes Disney animated classics, Marvel Studios films, Star Wars shows and movies, and National Geographic documentaries, among other things. The selection isn't quite as huge as what you'd get on Netflix and some other competitors, but the quality is great and the library includes Disney-owned content that you just won't find on-demand anywhere else. Disney+ also has some brand-new original content that has never aired on TV or made it to movie theaters. Its most popular original show is The Mandalorian.
YouTube TV has original content, too, which is a little unusual for a live TV streaming service. If you subscribe to YouTube TV, you'll get YouTube originals included. For most of us, though, the most important content on YouTube TV takes the form of the live TV networks we might miss from our days as cable and satellite customers. YouTube TV has familiar networks like AMC, ESPN, FS1, FX, TBS, and TNT. You can watch them live on YouTube TV just as you could with cable and satellite, complete with live sports and news broadcasts that you could never get from an on-demand service.
Now we know that Disney+ has on-demand content and YouTube TV has live TV channels. But we should also remember that YouTube TV has some on-demand content available, too. Like a lot of live TV streaming services, YouTube TV lets you rewind some live TV programs and watch recently aired shows and movies on demand. This isn't quite the same thing as having a steady and regular on-demand library (the titles change a lot more often, and the movies are all in their edited-for-TV versions), but it's a nice perk. Plus, YouTube TV lets you record shows and movies with a cloud DVR feature, which essentially means that you can turn live TV into on-demand content whenever you want.
How Much Will Disney+ vs. YouTube TV Cost You?
In streaming, you tend to get what you pay for. Live TV multichannel services (in other words, cable-like services) are a whole lot cheaper than the cable plans they're improving on, but they are also usually quite a bit more expensive than on-demand streaming services like Netflix. Because of this, we would expect YouTube TV to cost more than Disney+. And we would be right, because it is!
YouTube TV costs $64.99 per month. That's way cheaper than cable, but not nearly as cheap as Disney+, which costs just $6.99 per month (or $69.99 per year, if you go with the cheaper annual plan — though you'll have to pay the full $69.99 all at once if you go with that option). Disney+ is pretty cheap even for an on-demand service — in fact, it's about half the price of Netflix's most popular plan — but that's partly because Disney+ has a smaller catalog of on-demand content to watch than you'd get with some of its competitors.
Disney+ vs. YouTube TV: Which Should You Choose?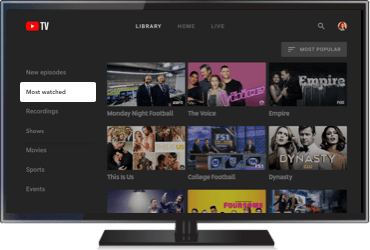 The differences between Disney+ and YouTube TV are big ones, so the content of Disney+ vs. YouTube TV shouldn't be too tough for you. If you want an on-demand subscription service, Disney+ is the way to go. If you want live TV, you'll want YouTube TV, which we praised in our review.
Of course, these aren't the only services of their kind. If you're curious about what other sorts of services will let you watch as much as you want on demand for a low monthly fee, you should check out our guides to Netflix, Hulu, and Amazon Prime Video — or pit them against Disney+ by reading articles like our Disney+ vs. Netflix page. If you're more interested in YouTube TV, you may want to check out YouTube TV vs. Sling TV before you decide — or examine other competitors like Hulu + Live TV, DIRECTV, and Philo.