We recommend: Try DIRECTV NOW for free.
Roku has a channel for just about everything: on-demand movies, live baseball, and even live feeds of pandas and other animals. There are channels for live TV on Roku, including skinny bundles like Sling TV, PlayStation Vue, and DIRECTV NOW, to name just a few. But what about local channels? Experienced cord cutters and longtime readers will remember that local channels are available for free over the air with the use of an OTA antenna, but is there any way to integrate this experience with the Roku interface? And what about other ways to watch local channels? Are there apps for this? We've got you covered. Here's how to get local channels on Roku devices.
How to Get Local Channels on Roku
Antenna (Roku TV only)
The simplest, easiest, and more affordable way to get local channels remains an over-the-air antenna. City residents can grab a pair of rabbit ears for less than $5, and suburban folks can check out our antenna reviews for great mid-range indoor antenna options. In rural areas, a powerful long-range outdoor antenna is the way to go.
Regardless of which antenna you use, there's only one way to get this form of local channels on Roku, and that's by purchasing a Roku TV. The Roku TV uses Roku's great platform as the operating system for a smart TV, and that means that the inputs are managed right there in Roku's main channel menu. You can select your antenna input right there in the same menu that you use to choose Netflix or Hulu. We reviewed one of Roku's smart TVs – the TCL model – and we loved it. It's a great choice.
It's worth noting that, with or without a Roku, an OTA antenna represents the best balance of price and content for most customers looking for local channels. You won't be able to use your Roku interface to access your antenna if you're using an external Roku device rather than a Roku TV, but it's worth considering an antenna anyway. While changing your TV's input back and forth between Roku and an antenna is a bit annoying, it remains the best option for cost-conscious consumers who don't have a Roku TV.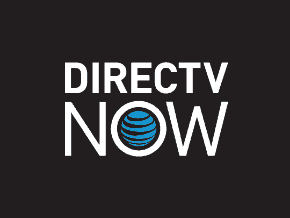 Now we're on to the next major option for getting live local channels on Roku: skinny bundles. When skinny bundles first emerged, they offered national channels in slimmed-down bundles to compete with the major cable providers. As time went on, they added new features – including local broadcasts. Many of today's skinny bundles can now show you the local news as easily as they can national sports broadcasts and sitcoms.
First (alphabetically – as well as in the hearts of its fans) among our skinny bundle options is DIRECTV NOW. Like all skinny bundles, DIRECTV NOW offers a slimmed-down package of channels for a much lower price than the cable companies charge. And like its two major competitors, Sling TV and PlayStation Vue, DIRECTV NOW also offers local feeds of some of the major networks. In this case, that means ABC, NBC, and Fox (local feeds of Telemundo are also available).
Unfortunately, there's one other thing that DIRECTV NOW has in common with the competition: the local feeds are available only in select markets. You can find out if you're in one of the lucky markets by checking out DIRECTV NOW's free trial.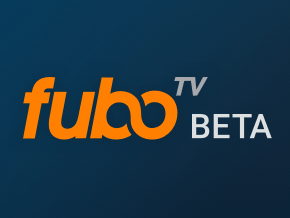 fuboTV initially focused entirely on live soccer coverage. These days, it's focused on sports more broadly, and also offers a wide range of network TV channels. Those include the four major networks, which are available in select markets. If you're lucky enough to be one of the many customers whose local affiliates are participating, you'll be able to get live broadcasts of your local versions of ABC, CBS, and the rest. That means live local news and other regional broadcasts. Don't be fooled by fuboTV's Roku channel store entry, which as of this writing still categorizes it as a sports channel and focuses on pro and college sports in the channel description – while fuboTV markets itself as the best skinny bundle for sports fans, it has much more than just sports channels and is really more a general-interest skinny bundle. You can read our review of fuboTV here and can check it out for yourself by clicking here and signing up for fuboTV's free trial.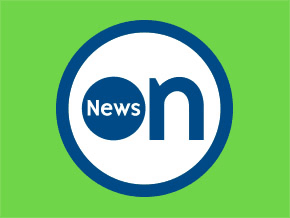 Moving away from skinny bundles for the time being, let's talk about NewsON. NewsON is a unique app that offers live broadcasts of local news stations. It's for local news stations only, so it won't help you pick up things like CBS and Fox NFL broadcasts or NBC's national Nightly News program. Still, NewsON definitely has appeal. It offers a pretty wide range of local news networks streaming live. Way back when we reviewed it, NewsON's selection was pretty slim. It's grown since then, though, and now offers a solid selection of local news stations from all around the country. It's worth downloading NewsON on your Roku device and checking to see if your preferred local news station is one of the ones that participates in NewON's live broadcasts.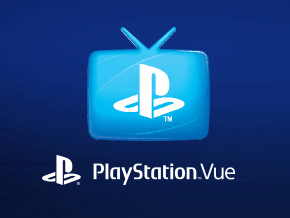 We're back to skinny bundles now, and our next stop is PlayStation Vue. Despite the name, PlayStation Vue is no longer limited to those who own Sony's PlayStation gaming system. You can get it on all sorts of devices now – including, of course, Roku!
The deal with PlayStation Vue is pretty much the same as it was with DIRECTV NOW. PlayStation Vue actually has all four major networks – ABC, CBS, NBC, and Fox – on board. But the catch is the same as it was with DIRECTV NOW: only lucky select markets get to enjoy those local broadcasts.
You can tell if you're in one of those chosen markets by the price of PlayStation Vue, which rises to $39.99 for the cheapest package if you're in one of the areas where the service offers local feeds of all four major networks. Like its competitors, PlayStation Vue offers a week-long free trial.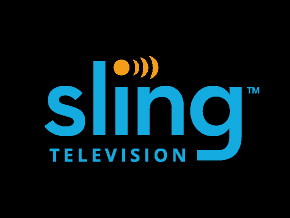 Once again, we're talking about a skinny bundle here. Sling TV was the first skinny bundle to reach a national market, and back then there was no sign of local networks. But Sling TV has improved over time, adding features and channels as it has attempted to fight off new and improved competition from DIRECTV NOW, PlayStation Vue, and others. Among its new features? Local broadcasts, of course!
But you know the drill by now: Sling TV offers local broadcasts in select markets only. In this case, the channels are ABC, Fox, NBC, Univision, and Unimas. Like its competitors, Sling TV offers a free trial, so it's easy to hop on and see if you get local channel coverage before you spend any of your hard-earned cash.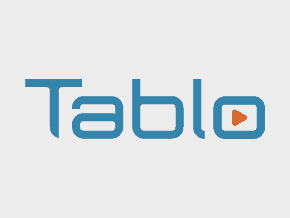 The only way to use an antenna directly with Roku is to get a Roku TV, because Roku boxes and sticks don't have TV tuners. But you can still use an antenna indirectly with a Roku box or stick. You'll just need a Tablo device and the Tablo TV channel.
Tablo is an OTA DVR. Plug in your antenna and you'll be able to record TV, watch your recorded programs, and – yes – watch live local TV, all on any device with a Tablo app. There's a Tablo channel for Roku, so there you go! Tablo isn't cheap, but it's a great product.
Your local news station's channel
There's one last general type of method for watching local channels on Roku that we have not yet mentioned: standalone channels for individual stations. While ABC, CBS and the like do not offer channels with free live streaming, your local affiliates may offer apps that offer free streaming of local news broadcasts or free replays of news segments. Your mileage may vary, but it's worth checking to see if your local news network offers any live streaming on their Roku channel. Some do, and it's an easy way to get some local channels on Roku – though, as with NewsON, you'll be limited to news broadcasts and won't get NFL games and network shows.
Please like us on Facebook to keep up to date on what's new in the world of cord cutting: