RCN is an internet, cable, and phone service provider based in Princeton, New Jersey. Though RCN offers various bundling packages, its high-speed internet-only plans make it a great choice for cord cutters and budget-conscious consumers. That said, RCN's services are not available nationwide. In fact, RCN is only available in seven major cities and urban districts.
Nonetheless, RCN provides some of the highest speeds and best promotional pricing of any internet provider in its network area. Moreover, all of RCN's plans feature no data caps and no contracts. Below, we'll take a closer look at RCN, provide a breakdown of their prices, evaluate their best plans, and answer some of the most frequently asked questions about RCN internet.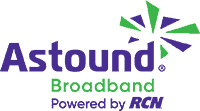 What to Expect from RCN
RCN's plans and offerings vary by region. As a result, the city in which you reside can impact plan availability and pricing. Currently, RCN offers internet plans in Boston, Chicago, Lehigh Valley, New York, Philadelphia, and the metro area of Washington, DC. RCN's biggest competitors in these areas are Verizon Fios and Comcast's Xfinity. While RCN and Xfinity offer subscribers in most of their respective networks the option between cable and fiber internet, Verizon Fios only offers the latter.
In the past, RCN subscribers in Boston and Chicago did not have access to plans with speeds greater than 500 Mbps, while the maximum speed for Lehigh Valley subscribers was just 100 Mbps. However, as of October 2020, RCN is offering plan speeds up to 940 Mbps across all of its networks. Promotional prices range from $19.99 to $49.99 for the first year of service, with speeds ranging from 25 Mbps to 940 Mbps.

In addition to variations in internet plan speed options, plan features also vary by location. For example, some plans in Chicago and DC Metro offer a $100 gift card upon signing up. In Philadelphia, all new subscribers get their first month of service free of charge, while New York subscribers get their first three months of service for free.
All RCN internet plans come with one free month of Eero Enhanced Home WiFi. The Eero device will extend your WiFi signal, enabling you to have a stronger signal throughout your entire house or apartment. However, if you want to keep Eero's service after the first month, the service will cost an extra $9.95 per month.
Some plans also come with a free month of Sonos Whole Home Audio. Sonos gives you the ability to set up audio in different rooms of your home. This way, you can continue listening to music, podcasts, or other entertainment in every room in which it is set up. Just like Eero Enhanced Home WiFi, the Sonos add-on requires additional payments of $5.99 a month after the first month.
A Breakdown of RCN's Plan and Pricing
RCN's internet-only plans cost between $19.99-49.99 per month, not including equipment and additional fees.
| Plan | Price | Speed | Price Per Mbps |
| --- | --- | --- | --- |
| RCN 25 | $19.99 | Up to 25 Mbps | ~$0.80 per Mbps |
| RCN 100 | $29.99-$34.99 | Up to 100 Mbps | ~$0.30-$0.35 per Mbps |
| RCN 250 | $29.99-$49.99 | Up to 250 Mbps | ~$0.12-$0.20 per Mbps |
| RCN 500 | $44.99-$49.99 | Up to 500 Mbps | ~$0.09-$0.10 per Mbps |
| RCN 940 | $49.99-$59.99 | Up to 940 Mbps | ~$0.05-$0.06 per Mbps |
Based on your location and plan type, your RCN internet-only premium could range from approximately $0.05 to $0.80 per Mbps. For RCN's fastest plan, the rates are the most competitive at $0.05-$0.06 per Mbps. RCN's biggest competitors, Verizon Fios and Xfinity, offer similar plans at about $0.08 and $0.09, respectively.
However, there are two important factors to consider when evaluating these prices. First, RCN only advertises its promotional prices. After the first year of service, you will almost certainly see an increase in your monthly premiums. Second, your rates will vary greatly by location. Check out our review of RCN internet to see how much each plan costs in the cities RCN services.
In addition to the monthly premiums, RCN's internet-only plans also charge a $49.99 installation fee. However, you can waive this fee by self-installing the equipment. RCN also charges a monthly fee of $10 to rent a modem. This fee is similar to what most other internet providers charge. Fortunately, you can avoid this fee thanks to RCN's "Bring Your Own Modem" service, though you will need to make sure that your modem is compatible with RCN internet service. Since none of RCN's plans require a contract, there are no early termination fees (ETFs).
Why Choose RCN?
RCN internet is ideal for:
People who don't want to commit to a provider
People who want to bundle services
Households streaming on multiple devices
Budget-conscious subscribers
Online gamers
Now that RCN has expanded its RCN 940 plan to all of its networks, its fastest and cheapest plan (per Mbps) is more accessible than ever. However, people who are looking to stick with a provider for more than a year might prefer one of RCN's competitors, as RCN's promotional prices only last for the first year.
Since RCN is also a cable television and phone service provider, it has a lot of affordable bundling options. This makes RCN ideal for people who want to consolidate their phone, TV, and internet plans into one monthly bill. In fact, many of RCN's bundling options are the same price as their respective internet-only plans, making bundling a smart option. Keep an eye out for special temporary RCN internet deals, too.
Our RCN Internet Recommendations
For an Internet-Only Plan…
If you want an internet-only plan, the RCN 940 is the best plan by far. Not only does it offer the fastest speeds, but it also provides the best value per Mbps. It's rare to find a cable internet provider offering gigabit speeds for less than $60 a month.
For a Bundle Plan…
RCN only offers two TV plans. I recommend bundling with their Signature TV plan to get the most channels you can. RCN's bundles are quite expensive, around $122 a month, but worth it if your a sports fan or your household's favorite channels span a wide range.
Company Summary
RCN has been around as a cable and phone provider since 1993. In the mid-1990s, RCN acquired C-TEC, expanding its phone service network. Over the years, they've come to be known as one of the most popular cable television and phone providers in the northeastern United States. Later, RCN turned its sights to cable internet and, eventually, fiber internet.
However, as recently as 2019, RCN's pricing structure and plan availability were confusing. Many cities did not have access to faster plans, while the price per Mbps varied widely based on a subscriber's location. Fortunately, RCN has since simplified its pricing structure and made its best plan (RCN 940) available in all seven of its primary network locations.
The Good
The Bad

Great internet-only promotional prices
Competitive pricing
No data caps
No contracts

Only available in select locations throughout the northeast U.S.
Free Eeros and Sonos trial periods only last for one month
Subject to price increases after the promotional period
Plans can vary by location
Frequently Asked Questions About RCN
How to cancel RCN?

You can cancel your RCN subscription at any time through your online RCN account or by calling RCN customer support. In addition to paying any balances remaining on your account, you will need to return any RCN equipment via mail or in person at your local RCN location.

How to change RCN internet plans

Much like initiating a cancellation, you can switch to a new RCN internet plan at any time. You can do so through your RCN online account or by calling RCN customer service. However, you will need to pay for the current month of your existing plan — as well as any pending fees — before you can make the switch.

How much is the standard RCN internet rate?

Unfortunately, RCN is not very transparent regarding its standard rates. It only advertises its promotional rates. However, you can expect your monthly premiums to increase after the first year of service.