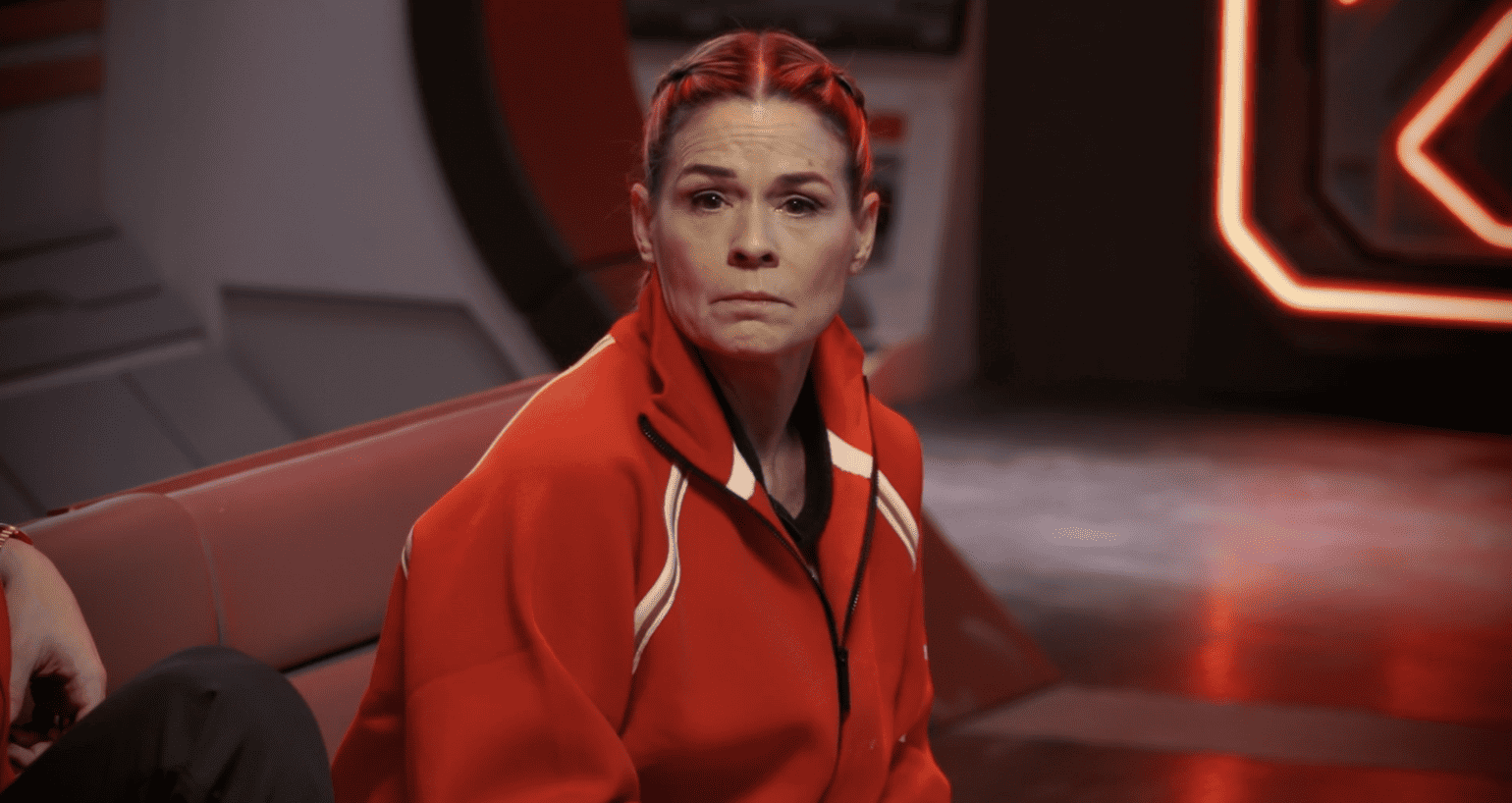 A major departure in this week's episode of "Stars on Mars" leaves the political situation in flux. Where do the contestants stand without a dominant faction to control things?
---
Past power rankings:
Week 1 | Week 2 | Week 3 | Week 4 | Week 5 | Week 6 | Week 7 | Week 8 | Week 9
---
1. Cat Cora
Last week: 5 ↑
Last episode saw Cat Cora making a seemingly desperate bid to ally with Paul Pierce after the Jock Caucus collapsed in the wake of Lance Armstrong's departure. Cat doesn't seem so desperate anymore, though: In Episode 10, she engineered Pierce's ascension to the base commander role and booted Team Tinashe member Ariel Winter. With Marshawn Lynch seemingly on board, it sure looks like Cat has cooked up a reborn Jock Caucus.
2. Tinashe
Last week: 1 ↓
Team Tinashe entered Episode 10 with a seemingly insurmountable 4-3 majority over the crumbling remains of Team Jock. But one member of Team Tinashe (we don't know who) crossed the aisle to elect Paul Pierce as base commander. Now Ariel Winter is out of the hab, the once-mighty Team Tinashe is back on even footing with the Jock Caucus, and Tinashe herself is out of the top spot in these power rankings for the first time in weeks.
3. Porsha Williams Guobadia
Last week: 3 ↔
Porsha is a relatively new member of Team Tinashe, and she has had political ties to Jock Caucus members in the past. Could she have been the voter who switched sides? Porsha is shorter on allies than she was before this episode. However, she's also not the most compelling partisan target for the jocks, who would likely be better off eliminating Tinashe or Adam.
4. Marshawn Lynch
Last week: 7 ↑
The always amusing Marshawn Lynch remains the least reliable member of the resurgent jock alliance, politically speaking; nevertheless, he benefits from what Paul and Cat have rebuilt. He hasn't been base commander since the premiere, so he seems likely to be the jock nominee next episode.
5. Paul Pierce
Last week: 6 ↔
Paul Pierce cashed in his "never been base commander" card and rode that apparently compelling platform to election victory. With Cat at his side, he helped ensure that Team Tinashe lost a member.
6. Adam Rippon
Last week: 2 ↓
Perhaps no other celeb saw their position weakened more by the events of Episode 10 than stalwart Ariel supporter and Team Tinashe loyalist Adam Rippon. He comes tumbling down the power rankings as a result.
---
Eliminated: Ariel Winter
Last week: 4 ↓
Victory was short-lived for Ariel Winter, who followed her archrival Lance Armstrong out the door in the very next episode. Like Lance, she bowed out voluntarily after being put in the bottom three.
Eliminated: Lance Armstrong (Episode 9)
Last week: N/A
When the machinations of Mission Specialist Tinashe relegated Lance to the bottom three, he took the coward's way out and volunteered to leave the hab. The show has now had nearly as many quitters as it has had genuine ejections.
Eliminated: Andy Richter (Episode 8)
Last week: N/A
Andy made an enemy in Episode Seven when, as base commander, he put Cat Cora in his bottom three. In the very next episode, Cat ascended to the base commander role and set about making Andy's life miserable before sending him packing at the end of the episode.
Eliminated: Ronda Rousey (Episode 7)
Last week: N/A
Despite having a very strong position as the best-liked member of the still-powerful jock clique, Ronda volunteered to go home in Episode 7. It was the most disruptive self-ejection yet.
Eliminated: Ashley Iaconetti (Episode 6)
Last week: N/A
Ashley Iaconetti arrived in Episode 5 and was promptly ushered out in Episode 6. Not much happened with her in between.
Eliminated: Tom Schwartz (Episode 4)
Last week: N/A
Tom was one of two people kicked out of the hab in Episode Four's surprise double-elimination (the other was Natasha Leggero). Tom's ejection seemed to have more to do with accumulation of bottom-three performances than it did with any specific mistakes he made in his final episode.
Eliminated: Natasha Leggero (Episode 4)
Last week: N/A
Like Richard Sherman the week before, Natasha actually requested to be sent home. The difference in her case was that she was absolutely getting booted off regardless.
Eliminated: Richard Sherman (Episode 3)
Last week: N/A
In easily the most shocking moment of the show so far, Richard Sherman effectively quit during the elimination phase of Episode Three. Technically in the bottom three but in no real danger of elimination, thanks to Marshawn's antics and Natasha's incompetence, Sherman declined to mount a defense. Instead he gave a short speech volunteering to be sent home. Base commander Tinashe obliged.
Eliminated: Tallulah Willis (Episode 2)
Last week: N/A
Tallulah managed to win the base commander job in Episode Two, only to meet with failure in the emergency challenge. The team's flop made Tallulah eligible for elimination, and mission specialist Natasha Leggero sent Willis packing.
Eliminated: Christopher Mintz-Plasse (Episode 1)
Last week: N/A
Poor McLovin was booted in the series premiere. Things move fast on Mars, and Mintz-Plasse just couldn't get out of the gate cleanly.