Replacing your favorite shows and movies after cutting the cable cord is pretty easy, thanks to services like Hulu, Netflix, and HBO. But what about sports? They're a little tougher, because they're live events that are in the hands of live network TV channels. But they're not that much tougher. You probably already know that you can get major network sports broadcasts for free over the air. There are also ways to get networks sports channels like ESPN, even though they're not available over the air. Getting an ESPN live stream on your computer, smart TV, or streaming device is easier than ever. Read on to find out how to watch ESPN without cable.
How to Watch ESPN Online Without Cable
There's no such thing as a free lunch, and there is no way to get an ESPN live stream without pay TV. But not all pay TV services are satellite and cable services. There's a relatively new breed of pay TV service that caters to cord cutters and offers big savings over its legacy competition. We're talking, of course, about skinny bundles.
What's a skinny bundle? It's a streaming service, just like Netflix and the other well-known on-demand streaming services. Only skinny bundles don't rely on on-demand content (at least not exclusively) – their whole deal is live TV. Skinny bundles offer the same live feeds of network television channels that cable and satellite do, and they offer them for less. The channel packages are slimmer (hence the "skinny" part of the skinny bundle moniker), meaning that you're not paying for a bunch of extra channels you never watch. And since skinny bundles are delivered over the internet ("over the top," in industry lingo), there are no infrastructure limitations to create those awful regional monopolies that we see with cable. The result is a more competitive market and lower prices on more efficient live TV packages.
And plenty of these skinny bundles include ESPN. Scroll down to get acquainted with the ones we recommend.
Hulu with Live TV is the skinny bundle service from the well-known streaming video on demand (SVOD) experts at Hulu. Hulu with Live TV offers just one base packages, so there's no need to choose between tiers or service here. Hulu's service will net you ESPN, ESPN2, ESPNU, ESPNEWS, and SEC Network for $39.99/month. That's a pretty robust selection of ESPN's networks considering the price point, so Hulu is definitely worth a look from ESPN fans. You can read our review of Hulu with Live TV here.
Try Hulu with Live TV for free
Sling TV is Dish's skinny bundle, and it's the elder statesman of the group, having been available on a range of platforms for longer than any of the others. Sling TV uses an "à la carte" model, allowing subscribers to choose a base package and then customize it by adding their choice of additional mini-bundles. The Sling Orange base package ($25 per month) includes ESPN, ESPN2, ESPN3, and ACC Network Extra. Adding Sports Extra ($5 per month) to Sling Orange will net you ESPNU, ESPNews, SEC Network, and SEC Network+. ESPN Deportes is available in the Best of Spanish TV Extra package.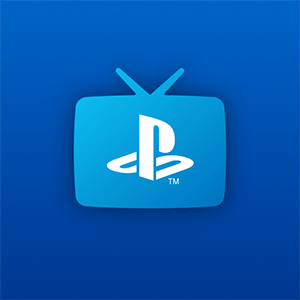 PlayStation Vue is Sony's horse in this race. It debuted, naturally, on PlayStation, but it has long been available on other platforms, including Roku, Amazon Fire TV, Apple TV, and Chromecast. Don't let the gaming-related branding turn you off! PlayStation Vue is one of several skinny bundles that offers package options of increasing size and price. The smallest and cheapest (Access, $44.99/month) is all you'll need to get ESPN. ESPN2 is also hanging out in the Access bundle, but you'll have to move up to Core ($49.99/month) to get ESPNU, ESPNews, and SEC Network. Elite ($59.99/month) will snag you ESPN Deportes. You can read our review of PlayStation Vue here or you can check it out for yourself by signing up for the free trial via the link below (keep in mind that PlayStation Vue's free trial is 5 days long, not 7 like many competitors).
If the question is how to watch ESPN without cable, one of the best answers is YouTube TV. Google's take on the skinny bundle offers great streaming quality and content discovery features, plus access to original content from YouTube Premium (YouTube Premium – formerly known as YouTube Red, and still branded that way in some places on Google's websites – is Google's ad-removing premium subscription service for regular YouTube). As of this writing, YouTube TV is still rolling out market by market, but it's widely available already and more than worth your time if you're able to check it out. Like many competitors, YouTube TV offers a week-long free trial. After that, it'll cost you $40 per month.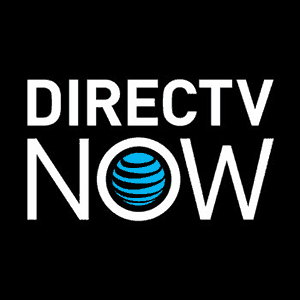 AT&T's skinny bundle service is one of several existing and soon-to-be-released skinny bundles backed by legacy pay TV companies – a sign of this market's increasing importance (and of the rising threat that skinny bundles pose to their old-school counterparts). DirecTV Now offers a selection of bundles that range from trim and cheap to huge and, you know, less cheap. ESPN fans are free to choose whichever one they want, because ESPN is available in the slimmest of DirecTV Now's bundles ("Live a Little," which costs $40 per month) as well as in each of the more expensive ones. ESPN2 is also available in all of the bundles, and big sports fans can add ESPNews, ESPNU, and SEC Network by moving up to the next-largest bundle ("Just Right," $55 per month) or further. Read our review of DirecTV Now here.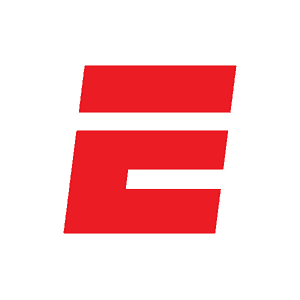 ESPN+ is ESPN's own standalone streaming service, but it's fair to say that it's not exactly a way to watch ESPN without cable. That's because the content on ESPN+ is not the same stuff that's on ESPN. There's no ESPN live stream, and (as of this writing), there's still no way to get such a live stream straight from ESPN. The only options are the skinny bundles above.
Still, ESPN+ merits mention here because it offers ESPN-branded content to cord cutters. You'll get talk shows and analysis, an on-demand library full of great stuff like 30 for 30 documentaries, and live sports content that includes MLS matches. And, as of this writing, ESPN+'s free trial period is an incredible 30 days long.
Can I Watch ESPN on Roku, Fire TV, Apple TV, or Chromecast?
Good news: if you have a relatively recent model from any of the Roku, Fire TV, Apple TV, or Chromecast families of devices, you will have a ton of options for watching ESPN without cable.
Roku users can choose between Hulu with Live TV, Sling TV, PlayStation Vue, YouTube TV, and DirecTV Now.
Fire TV users get Hulu with Live TV, Sling TV, PlayStation Vue, and DirecTV Now.
Apple TV fans can pick any of these: Hulu with Live TV, Sling TV, PlayStation Vue, YouTube TV, and DirecTV Now.
Hulu with Live TV, Sling TV, PlayStation Vue, YouTube TV, and DirecTV Now also each have apps that work well with Chromecast devices.
Some services also work on Android TV devices like the Nvidia Shield: Hulu with Live TV, PlayStation Vue, Sling TV, and YouTube TV are your options there.
And every one of these services has apps for iOS, Android, and computers (via either desktop apps for Mac and Windows or an in-browser app that works with most major browsers).
A couple (Sling TV and YouTube TV) work on the Xbox One. As you might expect, PlayStation Vue does not, but it is the only major skinny bundle that works on the PlayStation 4 as of this writing.
As for ESPN+, it works on the existing ESPN app – no new app required. As of this writing, you can get the ESPN app (and therefore ESPN+) on iOS, Android, Fire TV, Apple TV, and Chromecast.
Please like us on Facebook to keep up to date on what's new in the world of cord cutting: