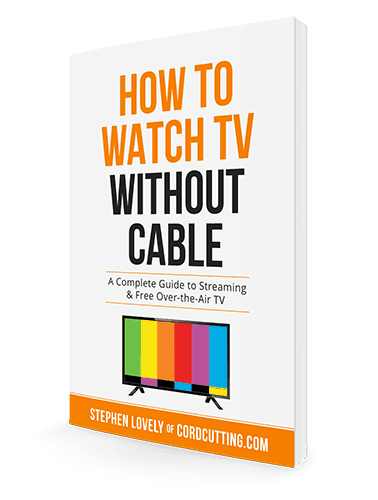 How to Watch TV Without Cable
Getting rid of your cable or satellite subscription will save you money, so it's no surprise that cord cutting has become an international phenomenon. But even as cable prices soar, it can be tough to make the leap. How will you watch your shows? Aren't streaming services just for millennials? Do stations really still broadcast over the air?
That's where this book comes in. This is the definitive guide to cutting the cord, packed with practical advice for newcomers and longtime cord cutters alike. Stephen Lovely, the lead writer of Cordcutting.com, will show you just how easy it is to take control of your content while slashing your bills. You can get your favorite shows for less – so why wouldn't you?
You'll learn:
How to save hundreds of dollars each year by cutting the cord
How to watch free over-the-air TV with an antenna
How to enjoy your favorite shows online with streaming services
How to choose the right streaming device for you
Amazon customer rating: