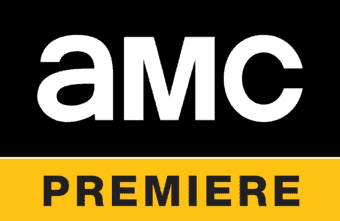 AMC has made a name for themselves with hit shows like Breaking Bad, Mad Men, and The Walking Dead. In 2017, they announced AMC Premiere, giving fans early, ad-free access to stream almost all of their content on-demand.
This is not your typical streaming service. Unlike Netflix or Hulu, AMC Premiere is not a standalone service — rather, it requires that you already have access to AMC. But this service is also not just a streaming app for AMC viewers: It has a subscription fee and offers exclusive content. Confused? Don't sweat it. Read on for answers to all of your questions and more as we cover everything you need to know about AMC Premiere.
What Can I Watch on AMC Premiere?
Before we get into all the AMC content goodness, we should cover how you can access AMC Premiere. AMC Premiere is not a standalone streaming service. Before you can get access to it, you need to either have AMC through your cable/satellite provider or have a way to watch AMC without cable, which is currently possible through these providers:
AMC Premiere requires you to have AMC, but it's not just a streaming app for AMC's content — it's a separate, optional streaming add-on that gives you access to premium AMC content.
If you have access to AMC already, you may be wondering what the point is of upgrading to AMC Premiere. On top of the base AMC offerings, AMC Premiere gives you on-demand, ad-free access to stream nearly all current AMC shows, many including early access, the ability to watch full past seasons, and download options for offline viewing. AMC Premiere also offers extended episodes, bonus scenes, sneak peaks, uncut movies, and other extra content.
It's worth mentioning that AMC Premiere is not the only premium on-demand streaming service that AMC offers. Recently, the company introduced AMC+, which combines all the advantages of AMC Premiere with access to content from Shudder, Sundance Now, IFC Films Unlimited. The branding is a little confusing, but there's a pretty simple situation underneath it all: AMC Premiere is a streaming service, and AMC+ is a bundle of multiple streaming services that includes AMC Premiere.
Let's take a look at some examples of the content that you'll have access to with AMC Premiere:
Movies
The Good, the Bad and the Ugly
Gladiator
The Exorcist
The Hobbit
Total Recall
TV Shows
The Walking Dead (and its 2 spinoff series)
Better Call Saul
Soulmates
NOS4A2
Mad Men
What Devices Can I Use With AMC Premiere?
You shouldn't have a problem finding a way to watch AMC Premiere. It is available on most devices, with the only notable exceptions being certain video game consoles (fans of PlayStation 4 or Nintendo Switch are out of luck, unfortunately).
Here's a list of the devices you can currently use to stream AMC Premium. They also keep a full device list on their website.
Streaming platforms and devices
Android TV
Apple TV
Chromecast
Fire TV
Video game consoles
Mobile devices
<liAndroid
iOS
Fire (Amazon Fire phones and tablets)
Other
Select Blu-Ray and DVD players
Select smart TVs
How Much Does AMC Premiere Cost?
Upgrading from AMC to AMC Premiere costs either $4.99 per month for a monthly subscription or $49.99 per year (equivalent to $4.17 per month) for an annual subscription. Keep in mind that these prices are on top of whatever you are paying for the cable, satellite, or streaming service through which you subscribe to AMC.
If you are also interested in Shudder, Sundance Now, and IFC Films Unlimited, AMC+, which bundles those services with AMC Premiere, might be worth considering. The price of AMC+ depends on where you purchase it. For example, Amazon Prime Video charges $8.99 per month, while Sling TV charges $7 per month. If you subscribe through Xfinity, they have entirely replaced AMC Premiere with AMC+, giving you the entire bundle for $4.99 per month.
Deals on AMC Premiere
AMC Premiere does sometimes offer deals on their annual plan. As of when this article was written, the plan was discounted to $29.49 per year (equivalent to $2.46 per month), a 41% discount over their standard annual plan rate. Aside from those discounts, there is also a free trial as discussed in the next section.
How to Get an AMC Premiere Free Trial
Regardless of whether you sign up for their monthly or annual plan, AMC Premiere will automatically give you a 7-day free trial. This gives you a great opportunity to try out the service before you spend a dime on it. As is standard for free trials of streaming services, you will be charged automatically at the end of those 7 days, so keep an eye on the cancellation deadline.
AMC Premiere Contracts
AMC Premiere doesn't require any contracts – you can cancel at any time. This is true of most streaming services, and is a feature that cord cutters have come to both expect and appreciate. Keep in mind that you will pay upfront for a year of service if you go with the annual plan, though. Contract or not, don't expect a refund if you decide to cancel before that term is up.
How to Cancel AMC Premiere
The process for canceling your AMC Premiere subscription will depend on whether you subscribed directly through AMC, your cable/satellite provider, a streaming device (e.g., Roku), a streaming service, or a mobile phone.
If you subscribed directly through AMC, go to your AMC profile, click "Cancel your subscription" and follow the instructions on that page. Most other cases will require that you cancel through the service or device on which you purchased the subscription, and AMC maintains a full list of links to cancellation processes.
Canceling your AMC Premiere account will not cancel the underlying AMC account. If you run into issues with the cancellation process or want to completely remove your AMC account, contact amcpremiere@amc.com with your username and registered email address.
Read More About AMC Premiere
Do you have more questions about AMC Premiere? Check out our other coverage of the service and additional content related to AMC Premiere by typing AMC Premiere into our search bar at the top of the page. There aren't many other streaming services that are exactly like AMC Premiere, but Max and Disney+ are both worth a look as they share AMC Premiere's focus on offering ad-free, on-demand content from a titan of the industry.