One of the toughest things about cutting the cord is finding ways to watch sports without cable. But things are getting a whole lot easier on those of us who crave cable-free sports, and we have services like DAZN to thank for that. The streaming service DAZN is all about sports. But what sports are included with DAZN? Does DAZN have live games? How can you sign up, how can you save money, and how can you get a DAZN free trial? These are the sorts of questions we're going to be tackling in our DAZN guide. Everything you need to know about DAZN is below (except for our opinion on it — for that, you'll need to check out our forthcoming DAZN review).
What is DAZN?
DAZN isn't as well-known as Netflix or Hulu, so don't feel bad if you aren't familiar with it. We've got you covered here: DAZN is a streaming video service with on-demand and live videos to watch. It's a bit like Netflix in that we pay a monthly fee for access to a bunch of content that we can start, watch, and stop on demand. But DAZN also has that live content, which is a big deal to sports fans. Plus, of course, DAZN is all about sports and nothing else — don't expect to see Seinfeld or Star Wars on this service.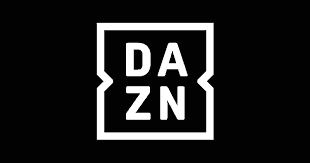 What sort of sports? We'll get into this in more detail in the next section, but the short answer is that U.S. fans mostly get just one sport from DAZN: boxing.
Things get a little trickier when we talk about DAZN abroad. The version of DAZN that's available in Australia and the United Kingdom has more than just boxing on offer. But we're focused on U.S. customers here at Cordcutting.com, and in the United States DAZN is pretty much entirely focused on boxing.
What Can I Watch on DAZN?
DAZN was founded in the U.K. and is available in several countries, with different sports lineups in each. Here in the United States, DAZN offers boxing streams.
Boxing
Matchroom Boxing
Bellator
World Boxing Super Series
Original and behind-the-scene content from and about stars like Canelo Álvarez, Gennady Golovkin, and others
If you're a boxing fan, there's a ton to watch on DAZN. Some fights will still be missing, of course (boxing has a habit of making big fights into pay-per-view events), but if your goal is to watch a lot of boxing regularly, then DAZN is an obvious choice.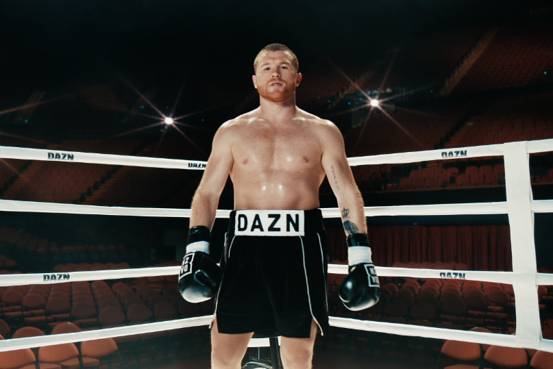 What Devices Can I Use to Watch DAZN?
DAZN is a streaming service, but that doesn't mean that you should be stuck watching it on your computer. Let's talk about the different ways you can get DAZN streams on your TV, smartphone, tablet, or other favorite screen.
Streaming platforms and devices
Apple TV
Chromecast
Fire TV
Roku
Samsung, LG, and Vizio smart TVs
Mobile platforms
Android mobile
iOS
Fire tablets
Gaming system
DAZN has pretty strong platform support. You can get a DAZN app on most of the streaming platforms and devices that we recommend, including Roku and Fire TV.
How Much Does DAZN Cost?
If you're interested in signing up for DAZN, you have two main options for payment: an annual plan or a monthly plan.
If you go with the monthly plan, you'll pay $19.99 per month for DAZN.
If you'd rather pay for a year up-front, you can get DAZN for $99.99 per year. That's a significant cut from the monthly rate, which would work out to be more than twice as expensive.
Deals on DAZN
If you want to get DAZN for less, your best bet is the annual plan. The $99.99 per year price of the annual plan is a 58% discount on the regular price.
That's the best deal we've found so far, but we'll keep on keeping our eye out for the best ways to save on DAZN.
Does DAZN Have a Free Trial?
Unfortunately, DAZN does not offer a free trial.
DAZN Contracts
With DAZN, we don't have to worry too much about contracts. We can just cancel anytime we want and never be billed again. However, there are no partial refunds here. We get what we've paid for in the past, and then our DAZN subscription ends instead of renewing at the next billing date.
This matters for folks who choose the annual DAZN subscription. If you sign up for a year's worth of DAZN, your billing period is one year. You'll pay about a hundred bucks up front, and then you'll get DAZN until your next billing date next year. This means that you are getting a year of DAZN no matter when you cancel — whether it's the 30th day of your subscription or the 300th, you're still in that year-long billing period. So, while there are no long-term contracts with DAZN, you'll still want to think about commitment if you're considering the annual plan.
How to Cancel DAZN
Had enough of DAZN? Whether you're leaving for good or just taking a break, you should find it pretty easy to cancel.
If you signed up for DAZN in a web browser, head back to DAZN's website to log into your account and cancel. In the subscription section of the My Account screen, just click Cancel Subscription and then confirm your choice.
If you subscribed to DAZN through a third-party app or platform — in other words, if you signed up for DAZN on your Roku or something like that — then you'll need to head back to that app or platform to cancel DAZN. Whatever you used to sign up is also how you're being billed, and that's where you should cancel, too. Look in billing or subscription settings within the app or device you used.
All About DAZN
DAZN is a big deal for boxing fans, but it's far from the only sports-centric streaming service that we cover here at Cordcutting.com. For all the latest on DAZN and the rest of our favorite ways to watch sports online, keep your eye on Cordcutting.com. You can follow us on social media, too: We're on Facebook, Twitter, and Instagram. Consider us your source for all things streaming and cord cutting.